Isn't sport meant to be about opinions?
The penultimate round of the 2021 World Championship was chaotic, breath-taking and some may argue, a farce.
Championship contenders Max Verstappen and Lewis Hamilton battled hard, amongst the many crashes, Safety Cars and red flags, to only be equal on points going into the season finale.
Here is the story from both sides, with a touch of opinion thrown into the mix.
Red flag after red flag… for safety.
The first bug bear was Hamilton complaining about the first red flag saying that the barrier is "fine". But perhaps what he was annoyed about was his rival Max consequently getting a free pit stop (Hamilton pitted just minutes before the race was stopped for the first time).
Now, I complete agreed with Michael Masi's decision to stop the race to sort out the punctured barrier, because if something had gone wrong and they hadn't had repaired it, then the FIA would ultimately be liable.
It was a premature end to the Saudi Arabian Grand Prix for Mick Schumacher after he hit the barriers on Lap 10 💥#SaudiArabianGP 🇸🇦 #F1 pic.twitter.com/NOZfN3xKFH

— Formula 1 (@F1) December 6, 2021
In Lewis' defence adrenaline should not influence a steward's decision, in any situation for any driver.
Red Bull just took a gamble not to pit during the Safety Car, and it played into their hands… Just like it did in Imola for Mercedes. The FIA were particularly cautious with the safety of Turns 22 and 23 where the drivers were at a great risk of going straight into a wall at high speeds – understandable with Charles Leclerc crashing in FP2.
The FIA have come under a large amount of scrutiny, with the inconsistent decision making throughout the race. At one stage in the race Masi was asking Red Bull if they agree with Max having to go back to P3 (to give the place back to Hamilton, but Esteban Ocon was in the mix too); which has rightly come under significant backlash.
In a normal race would they negotiate with the team? No, so what happened at the weekend was a disappointment and embarrassment in many people's eyes.
On the issue, Christian Horner, team principal of Red Bull, said: "It feels like there are too many rules. It felt like today the sport missed Charlie Whiting [because of the lack of experience]."
Toto Wolff on the other hand kept his comments reserved: "We obviously had frustration at the beginning with the red flag but today was a difficult race to manage for Race Control – when is a Virtual Safety Car is called, when is a Safety Car called, when is a red flag?
"It's so tough, and I'll reserve judgement until I watch the race back."
That was not the end of the race however, with Max later being given a five-second penalty for what seemed like, well, racing.
Are people undermining Max's talent?
What people may not realise, is that Verstappen is challenging a seven-time World Champion, which you must admit, is incredible. After all, it is meant to be a competition.
Some may say that he is dangerous, but what he also could be, is a hard racer, who has been a burden for Lewis the whole season. Especially at Jeddah, which has three long straights, giving the Mercedes the upper hand – without Hamilton's new Brazil engine which has 6kph more power down the straight – the Brit had to fight hard for his win.
Could Lap 37 in Jeddah be one of the defining moments of the season? 🤯#SaudiArabianGP 🇸🇦 #F1 pic.twitter.com/vfrLzUVJW9

— Formula 1 (@F1) December 5, 2021
Lewis said: "I've been racing a long time but that was incredibly tough – I tried to be as sensible and as tough as I could be out there but also sensible with all my race experience over the years, just keeping the car on track and staying clean. It was difficult but we persevered as a team."
The Dutchman started racing at the age of four in karts, and still has his karting genes in him, which you can see in his late braking, confident moves – including the move at Monza this year, and just making things work.
Hamilton genuinely has respect for his rival and has relished such a hair-raising season. It is fantastic to see such a close championship, one that will go down in the history books, but what jeopardises it, for both drivers, is adrenaline, which leads to them being hot heads.
Max's words to his engineer over the radio at the end of the race were: "It is what it is mate", which considering he had just had a complicated race, was cool, calm, and collected for the Dutchman.
When the podium came, there was no time for celebrations – again a good way to not to stoke the fire – and he proceeded to walk off the podium once the champagne spray began.
Verstappen said: "There was definitely a lot of action today, a lot of things happened. I was told to give the position back, so I moved off the racing line and slowed down, Lewis just stayed behind me, I don't understand why he didn't pass.
"I don't agree with the five-second penalty, but it is what it is, and we'll just move on. We didn't have perfect pace in the race today, so that's something to work on looking ahead to Abu Dhabi."
Mercedes + tactics = another race win in the bag, by 21 seconds.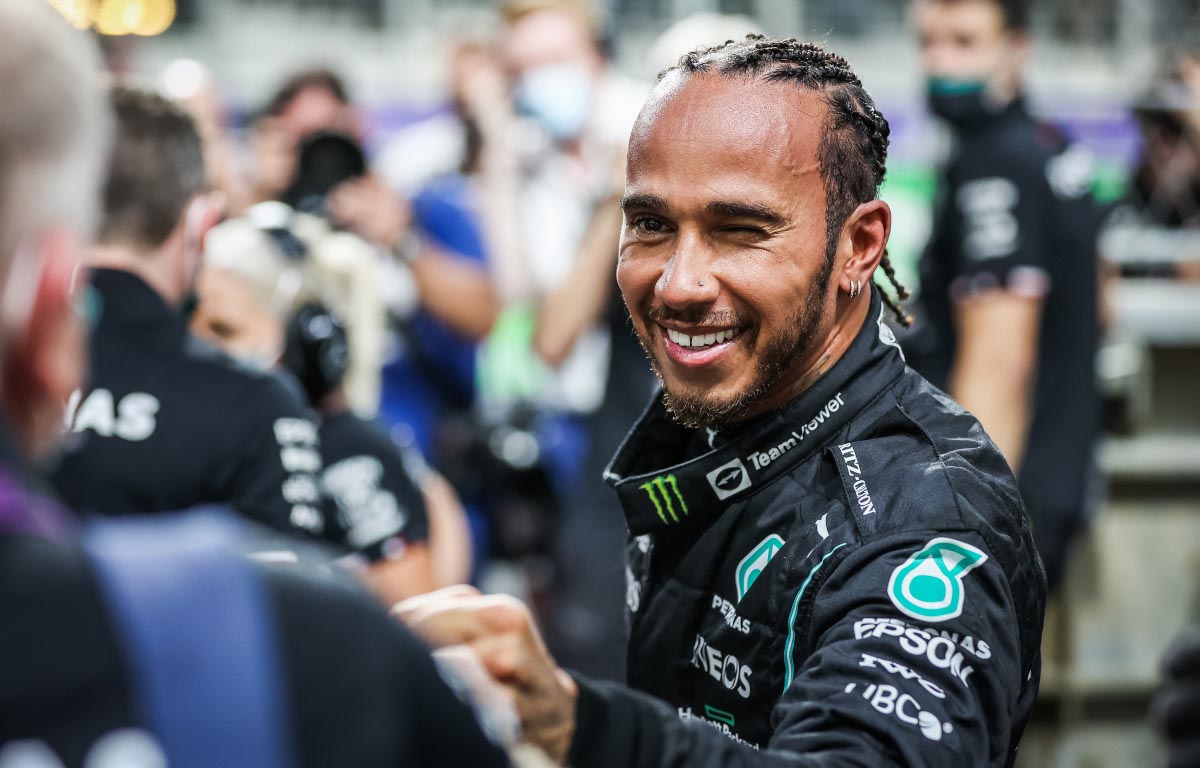 Mercedes made the tactical decision during the second red flag to put the hard tyres on Hamilton's car. Hard tyres were the right decision for Mercedes, leaving Verstappen on the mediums, nursing his car to the finish line in the closing laps of the race, with the British driver driving into the distance.
There is no doubt that throughout this season, some of the race results have been decided purely on strategy, which is where Mercedes seem to have the upper hand sometimes. They're quick, they're efficient, and very well practiced.
Lewis' experience sometimes does surpass Verstappen's, but that is no surprise, the 24-year-old has only been in F1 for six years, while Lewis is still knocking out World Championships 14 years later.
This weekend coming is one that millions of people will be sitting on the edge of their chairs for… Including myself.
With thanks to two incredibly talented, skilful, and smart drivers, together, Max and Lewis have provided a jaw dropping season, for which two years ago, we were only dreaming of.
Whoever you are screaming for this weekend in Abu Dhabi, you cannot deny that we have witnessed an unprecedented nine months of racing, which is what we're all here for, right?
Who is favourite for Abu Dhabi?
Toto Wolff says he doesn't know who will be favourites for the Abu Dhabi GP.