Conclusions from the Italian Grand Prix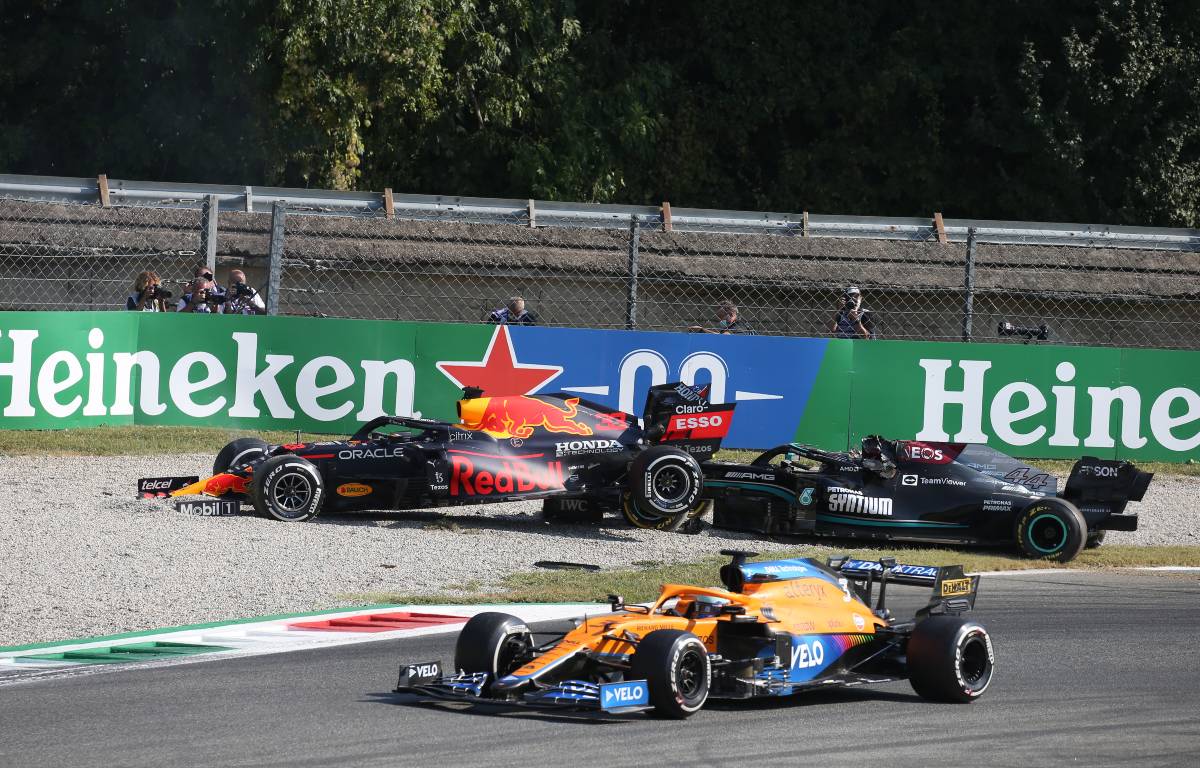 Daniel Ricciardo and McLaren became winners again as another hotly-disputed collision provided the latest chapter in an increasingly tense title fight.
Here are our conclusions from an Italian Grand Prix that probably even surpassed last year's remarkable edition for drama.
All hail the Halo
It's days like today, I am reminded of how lucky I am. It takes a millisecond to go from racing to a very scary situation. Today someone must have been looking down, watching over me! #TeamLH: I'm so thankful for each and everyone of you, you are truly the best. Still we rise! pic.twitter.com/H2sGtXPKrr

— Lewis Hamilton (@LewisHamilton) September 12, 2021
It was nowhere near as horrifying, especially in real time, as Romain Grosjean's fiery crash in Bahrain last year, but that does not mean the Halo was any less precious when Lewis Hamilton and Max Verstappen made contact at Monza.
The collision at the opening chicane, if anything, looked worse in slow motion as you could see just how close the Red Bull had come to inflicting serious injury to Hamilton, but thankfully the Halo again did exactly the job it was designed and introduced for.
Hamilton posted on social media that he had "one big headache" after the adrenalin had worn off but also recognised the Halo "stopped the crash from being a lot worse" and, just like in Bahrain last November, that has to be considered the most important result of the day.
Verstappen was adjudged to have been predominantly at fault for the collision, incurring a three-place grid penalty for the Russian Grand Prix, and can he honestly feel aggrieved?
Not in our opinion.
The term "racing incident" is often bandied about when it is not blatantly obvious who is at fault, and it has to be said the Red Bull driver was not left much room by his World Championship rival at Turn 1.
But did Verstappen really need to try and get past Hamilton at that point? Would not it have made more sense to have waited until he had DRS along the main straight the next time around and pulled off a clean move?
True, he was on hard tyres whereas Hamilton had just switched to mediums, but you always sense potential disaster when cars are side by side in that Rettifilo chicane.
Of course, Verstappen had less to lose if it did end in tears because the collision meant he maintained a five-point lead in the standings heading to the Russian Grand Prix. Yet he will now start fourth on the grid at best at what is a Mercedes stronghold.
Will this incident have curbed the 23-year-old's aggression, to which Hamilton again made reference? It's one thing trying to show who's boss but when you do that, it has to come off. When it turns out like it did at Monza, nobody wins. Except Daniel Ricciardo.
Verstappen has done so much right this season. He deserves to be leading the Championship, probably by more than five points having endured his share of bad luck.
He has shown he has the car and the ability to dethrone Hamilton on merit and does not need to resort to ill-advised lunges – especially when they put both drivers' wellbeing at risk.
Check out all the latest Mercedes merchandise via the official Formula 1 store
Lando's turn will arrive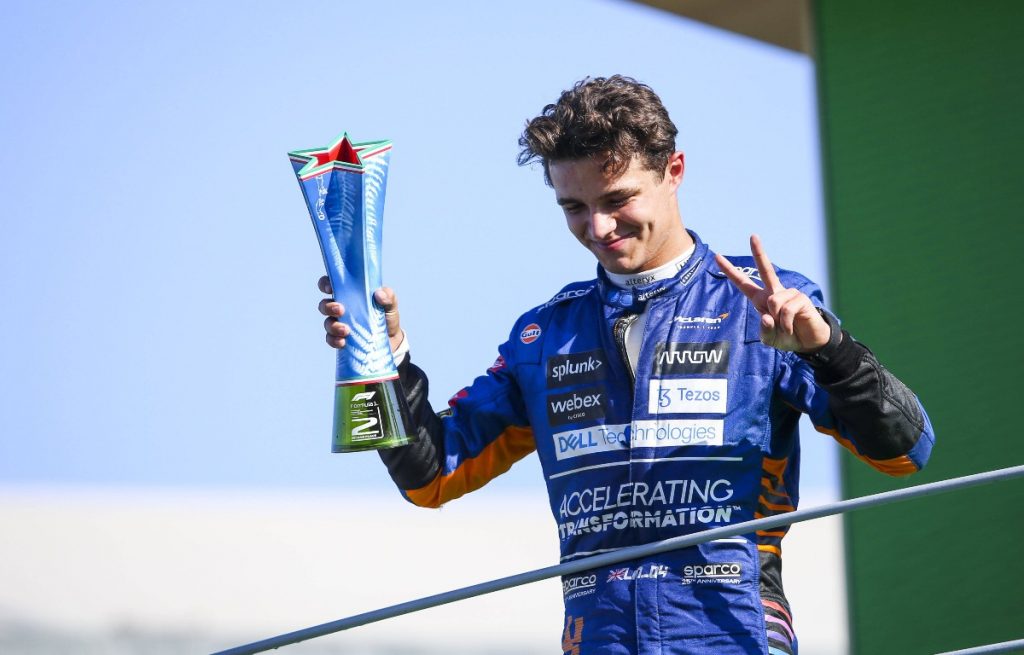 Nobody can be hugely surprised that McLaren are finally back in the winner's circle after nine long years. But on this season's form, who would have thought Daniel Ricciardo would get there before Lando Norris?
Surely the biggest personality among the 20 drivers on the grid, it's impossible to be anything but delighted for Danny Ricc. It has been genuinely agonising to see him struggling so much this year, even to the point where you began to wonder if he was starting to have his fill of Formula 1.
But that is now all forgotten and moreover, this was not a victory the Aussie lucked in to. How could it be when he led every lap?
You might say things may have been different had Hamilton and Verstappen not collided, but the Red Bull could not even get into a true challenging position to overtake during the first stint.
Equally though, you have to spare a thought for Norris. His sheer consistency throughout the first half of the season indicated that if anyone was to give McLaren their first victory since the 2012 Brazilian Grand Prix, it would be the Briton who had just turned 13 when Jenson Button triumphed in the Interlagos rain.
Unsurprisingly, the 'hold station' order came from Norris' race engineer, Will Joseph, when the 21-year-old fancied trying a move on his colleague and there is no question there was a tinge of disappointment in the runner-up afterwards despite his joy for the team.
Nevertheless, it was a fifth podium, and a first P2, for one of the undoubted drivers of the season.
He is getting closer and his time will come. Perhaps even this year.
Sprint was a damp squib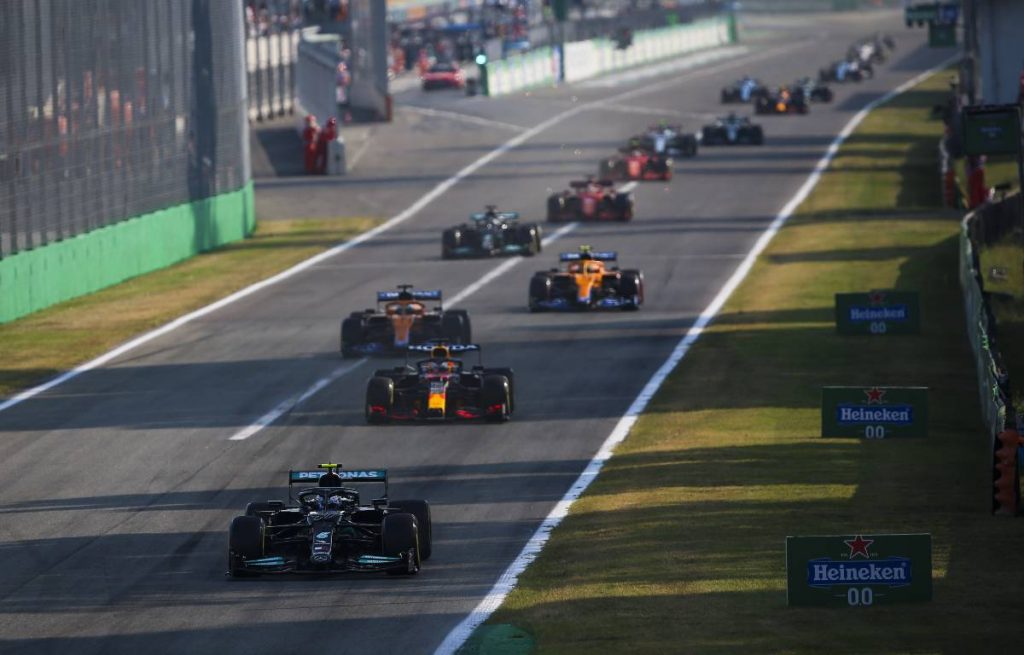 Sprint Qualifying Part II also took place at Monza. We gave it a positive review after the initial trial but in all honesty, are feeling much more lukewarm about the concept now.
It was not necessarily the comparative lack of action in the sprint itself, apart from the opening lap when Pierre Gasly crashed out and Robert Kubica spun.
There was a distinct lack of overtaking there on, but the overriding feeling was one of 'is the sprint really necessary?' in its current format.
You could argue it created a better race on Sunday, and doubtless Ricciardo and McLaren will not be complaining. If Hamilton had started from pole position, would it have been a procession? With a good start, quite possibly.
Then there is the question of whether Monza was the right circuit for an experiment that depended on cars being able to pass.
We saw in the grand prix itself that even with DRS, it is far from easy even on those long straights – so you have to wonder whether Formula 1 chose right.
Of course, next year that should not be such a problem. The 2022 cars are intended to be able to follow and overtake more easily, so that could be when sprint qualifying comes into its own.
But for the time being, and assuming the race goes ahead, the third and final trial in Brazil may not be awaited with any greater anticipation than a normal hour's qualifying, just because it hasn't yet added quite enough to justify itself.
And the medals awarded to the top three? They were a nice touch…although gold, silver and bronze varieties would have worked even better.