FIA want to avoid another Monza Q3 farce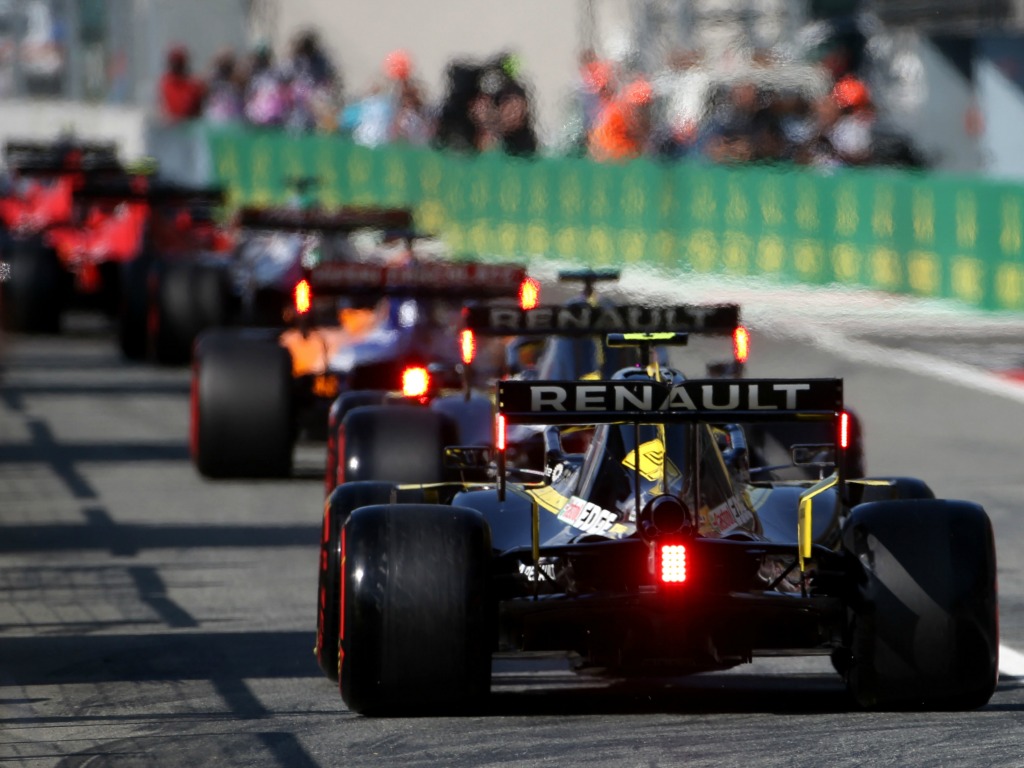 F1 bosses and teams will meet prior to the Italian GP to ensure that the embarrassing scenes of Monza qualifying last year are not repeated.
At high-power circuits it has become an important tactic with the current generation of Formula 1 cars for drivers to search for a tow during qualifying from another car to increase their top speed.
And Monza is right up there with Formula 1's most power-sensitive circuits.
But during qualifying for the 2019 Italian GP the tow-searching was farcical to say the least.
In Q3 drivers battled to not be first in the queue, even going off the track on purpose to fall back into the pack.
The end result: nine of the ten drivers failed to get to the line before the chequered flag flew to start their final flying lap.
So, Formula 1 bosses have been discussing ways to make sure those scenes aren't seen again, whilst FIA Formula 1 race director Michael Masi will then meet with the teams on Thursday.
"We – myself and the team managers – will have some discussions about that on Thursday as a refresher," he is quoted by Racefans.net.
"We did have some discussions following last year's event and we will have some further discussions this week."
One of the measures which could be brought into place is a minimum time for out-laps, though Masi hasn't revealed what ideas have been discussed.
McLaren's Lando Norris qualified P10 for the Belgian Grand Prix after complaining that Renault's Esteban Ocon had contributed to his poor final run.
Head on over to the Formula 1 shop for all your official Lando Norris merchandise
After the first Q3 run…

Hamilton
Bottas
Ricciardo 📸💪
Verstappen
Albon
Sainz
Ocon
Perez
Stroll
Norris#BelgianGP 🇧🇪 #F1 pic.twitter.com/koaduBfqhQ

— Formula 1 (@F1) August 29, 2020
"I think some drivers have been vocal already after free practice on Friday and Saturday," said McLaren team principal Andreas Seidl.
"Then we had a discussion as well after qualifying with what happened there. And of course, we were unhappy because in the end it cost us a shot for a higher position in quali three with Lando.
"But independent of that, and independent of our own issue that we had in quali three, I think it simply makes sense that we all look into this again all teams together with the race director. Then to see if he can finally find somehow a regulation, which just prevents this stuff happening."
It seems the tow might not be as vital as the teams and drivers think though since Lewis Hamilton elected to run in clear air in Q3 at the Belgian GP and ended up taking pole by over half a second.
"This weekend was my choice to go first or second with Valtteri and I chose to go first. I wanted to be out in clean air, not having to worry about people up ahead of me giving the gap in the last corner," he told Sky F1.
"I didn't want anything coming in my way, so it worked out."
Follow us on Twitter @Planet_F1 and like our Facebook page.