Italian Grand Prix 2023: Start time, schedule, weather and how to live stream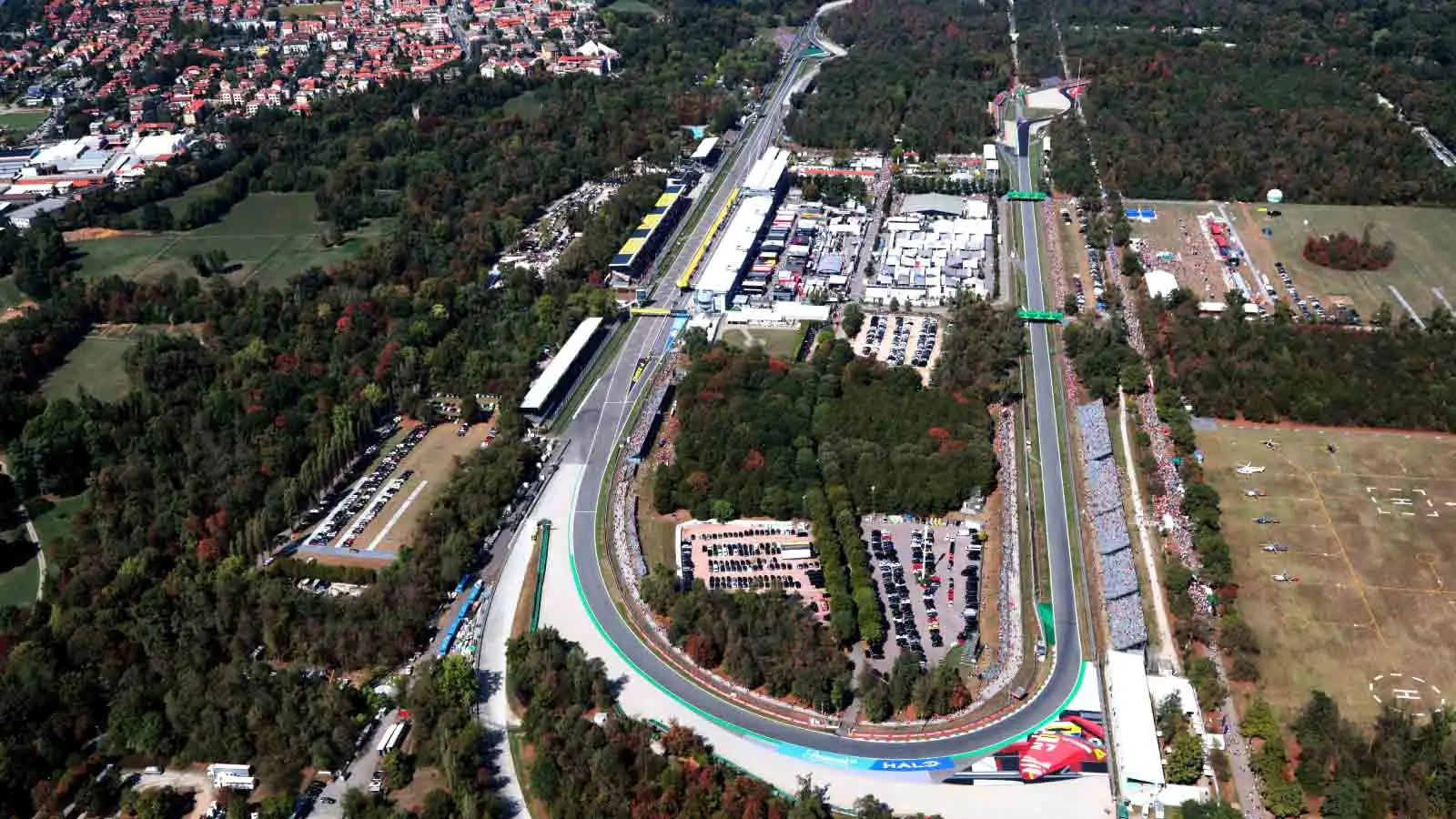 After the thrilling drama at Zandvoort, orange will be swapped for red as Formula 1 heads to Monza for the Italian Grand Prix.
The tifosi will be out in force in support of Ferrari at Monza, as part of a legendary Formula 1 spectacle that sees the sport's oldest team supported at one of its most storied circuits.
Max Verstappen will be going out to set an all-time consecutive win record in looking for his 10th victory in a row this weekend, and there is an awful lot to keep up with at Monza this weekend, so here is a look at what is to come.
Italian Grand Prix live stream: How to watch all the action from Monza
Formula 1 is available to watch via different TV broadcasters depending on which country you reside in, and the Italian Grand Prix is available to watch live on the following channels in these major markets in 2023:
Australia: Fox Sports
Austria: Sky Sport F1, ORF, Servus TV [live races split between them]
Brazil: TV Bandeirantes, BandSports
Canada: RDS, TSN
China: Great Sport (RTS) [Shanghai only], CCTV, Guangdong Sports [broadcast in Guangdong only]
France: Canal+
Germany: Sky Sport F1
Italy: Sky Sport F1
Japan: Fuji TV Next
Netherlands: Viaplay Xtra [free-to-air highlights on NOS]
Spain: DAZN F1
United Kingdom and Ireland: Sky Sports F1
United States: ESPN, Spanish language broadcast available on ESPN Deportes
For those looking to watch live races online, F1 TV Pro is available in selected countries, which allows you to watch every session live, have access to exclusive live timing, documentaries and live shows – and is available to watch on any of your chosen devices via web, iOS, Android, Amazon Fire, Roku and Chromecast.
F1 TV Pro* viewers can watch all the live action from all 22 race weekends this season completely ad-free! Click here for the ultimate F1 viewing experience.
How to watch the Italian Grand Prix for free online
Austrian broadcasters Servus and ORF will have free Italian Grand Prix coverage on their streaming platforms, Servus TV and ORF TVthek, with German-language commentary. Do keep in mind that a free account may be required to view, so signing up may be necessary.
A live French-language live stream will also be available via Belgian broadcaster RTBF, which is available to stream via RTBF Auvio.
PlanetF1.com recommends
Revealed: 10 crazy F1 records that will never be broken again
F1 2024 driver line-up: Who is confirmed for next season's grid?
Italian Grand Prix: What is the full weekend schedule at Monza?
Here are all the sessions going on across the weekend:
Friday 1 September
Formula 1: Free Practice 1 and 2
Formula 2: Practice and Qualifying
Formula 3: Practice and Qualifying
Porsche Supercup: Practice
Saturday 2 September
Formula 1: Free Practice 3 and Qualifying
Formula 2: Sprint race (21 laps)
Formula 3: Sprint race (18 laps)
Porsche Supercup: Qualifying
Sunday 3 September
Formula 1: Race (53 laps)
Formula 2: Feature race (30 laps)
Formula 3: Feature race (22 laps)
Porsche Supercup: Race (15 laps)
Italian Grand Prix: What time do the sessions start?
Here is the schedule that Formula 1 will be taking in this weekend at Monza [all times BST]:
Friday 1 September
FP1: 12.30pm-1.30pm
FP2: 4pm-5pm
Saturday 2 September
FP3: 11.30am-12.30pm
Qualifying: 3pm-4pm
Sunday 3 September
Race: 2pm
Italian Grand Prix weather: What is the forecast for the weekend at Monza?
There has not been a fully dry weekend in Formula 1 since the Azerbaijan Grand Prix since back in April, and early forecasts would indicate this might be the best chance for some time of not having wet running.
There is still a 20% chance of rain forecast across all three days, but the early forecasts suggest the weather should be in the drivers' favour this weekend.
Friday 1 September: 27°C, partly cloudy, 20% chance of rain
Saturday 2 September: 27°C, sunny intervals, 20% chance of rain
Sunday 3 September: 28°C, partly cloudy, 20% chance of rain
Read next: Ferrari fans expect – but Max Verstappen is ready to make history