Ferrari duo slam Italian press rumours designed to 'destabilise' the team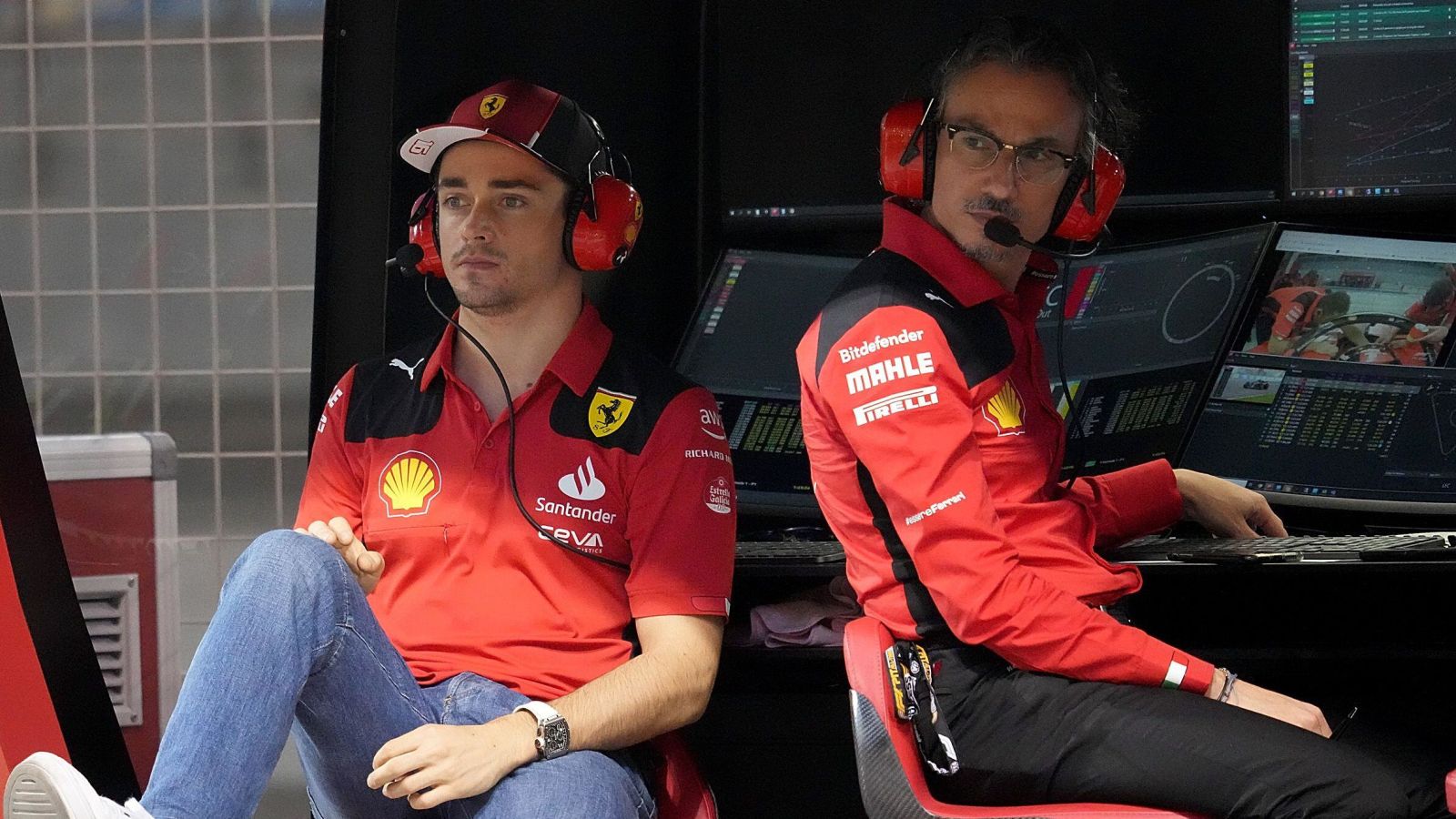 Charles Leclerc and Carlos Sainz have called out the Italian media following what they described as "unfounded" reports of disharmony at Ferrari.
Following the Bahrain Grand Prix, media reports originating from Italy have been trickling out day by day reporting on various dramas within the team.
One particular report said Leclerc met with president John Elkann to discuss the direction of the team while there was also a reported rift between CEO Benedetto Vigna and race director Laurent Mekies.
But now both Sainz and Leclerc have denied any kind of dispute within the team while Leclerc described rumours of him meeting with Elkann as "absolutely untrue."
"There have been loads of rumours around the team, which, for once, 90% of them were completely unfounded," Leclerc said.
"So I don't know where it is coming from, and to be honest, I don't want to spend even any energy on trying to find where it's coming from. We just need to be on it and focused on ourselves."
Leclerc said that before returning to Maranello, he was worried that the rumours were true but that was not the case, with all of the team "fully positive".
"I obviously saw these rumours, and then I went to Maranello," the Monegasque said. "At first I was like, I'm not sure how the team is going to react to it. But then we had a meeting with the whole team, with all the Ferrari employees, and I was really surprised.
PlanetF1 recommends
Lewis Hamilton quizzed on Bahrain GP criticism and Mercedes exit talk
Red Bull bosses laugh off latest Mercedes rumours: 'That does not make sense'
Max Verstappen will miss media day in Jeddah after suffering stomach bug
"Everybody is fully on it and fully positive still, which is great. We need to all push in the same direction, as I said, this is the most important to me."
Sainz also criticised the "rumours" and said that the morale in the team is "a lot better than what the news makes it sound like."
"If you look back at this last weekend and how many rumours there have been around," the Spaniard said.
"It seems like the place is not in a great moment, but I can tell you it is so clear to us what we need to improve, how we need to do it, what are the short, medium and long term targets, that I'm actually very surprised at how some people back at home have been trying to destabilise the team.
"Some call it a crisis but we've only done one race, it's impossible to judge a team's performance after just one race, and we are the first ones not happy with how this first race went.
"We are the most worried about it and we are the most affected by it and we're going to try as much as possible to improve. I'm quite calm about it, I see people at the factory are committed, focused and with a very clear target in mind and I include myself in it."