It's official: Mattia Binotto resigns as Ferrari team principal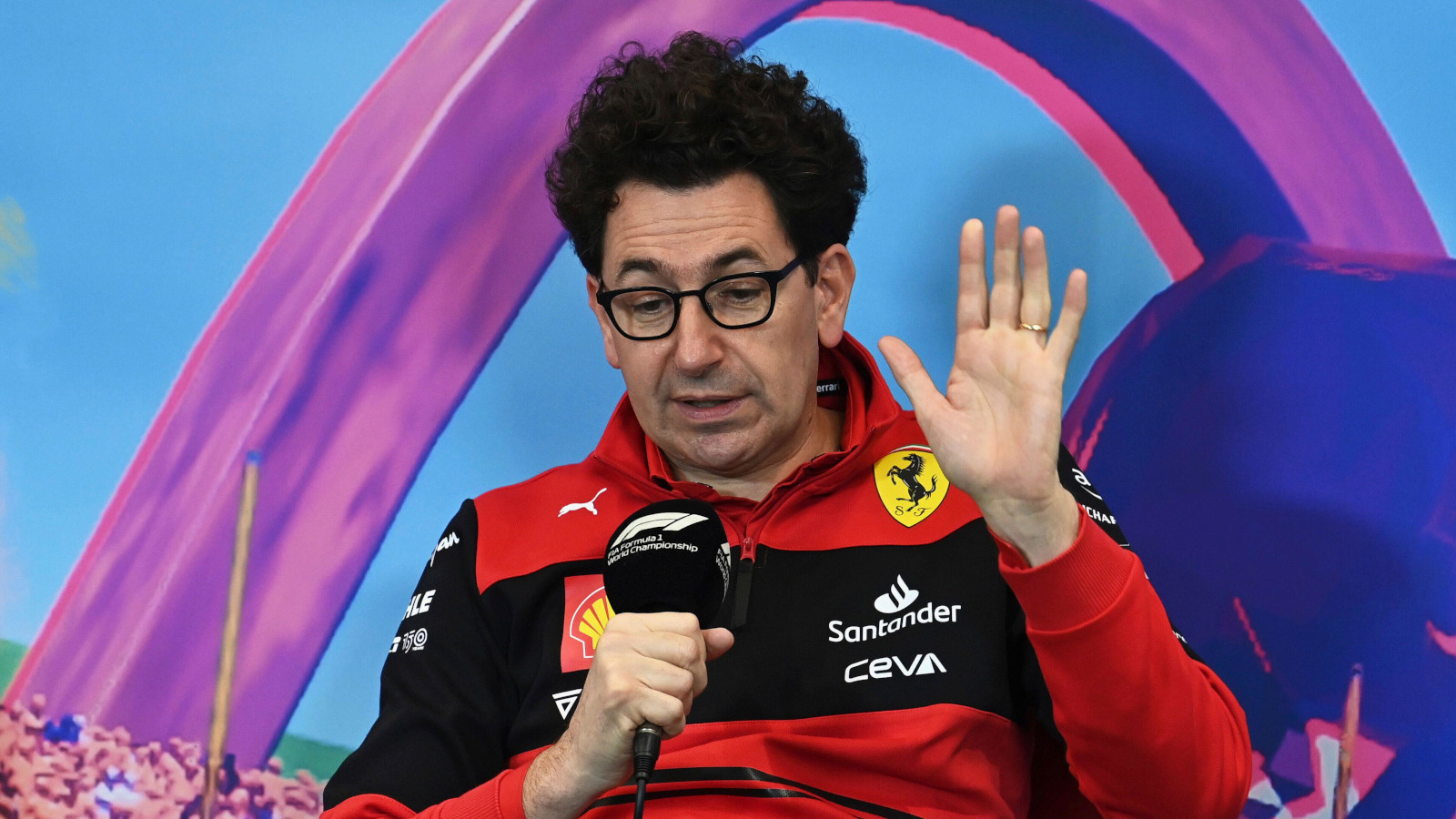 After months of pressure and mounting speculation, Ferrari have confirmed Mattia Binotto has resigned as their Formula 1 team boss.
The Italian's resignation comes after a championship in which Ferrari failed to live up to early-season expectations, losing both World titles to Red Bull having been in a position of strength.
Three races into the season Charles Leclerc had two wins and a 46-point buffer over Max Verstappen in the standings, while Ferrari were 49 points up on Red Bull.
But as Red Bull found their feet and reliability issues began to cost Leclerc and his team-mate Carlos Sainz, the pressure tolled on Ferrari who seemed to follow up one mistake with another.
It led to speculation as Formula 1 entered the summer break that Ferrari would return with a different team boss at the helm, only for the Scuderia to keep faith with Binotto.
However, failing to win any of the last 10 races – despite saying he can't see any reason why Ferrari can't do it – Binotto's days were numbered.
He insisted at the Abu Dhabi Grand Prix that he wasn't concerned, but concedes his future wasn't in his hands.
Turns out it was, the Italian handing in his resignation on Tuesday.
'Ferrari announces that it has accepted the resignation of Mattia Binotto who will leave his role as Scuderia Ferrari Team Principal on December 31,' read a brief statement.
Binotto explained that he felt had done everything he could to help Ferrari return to the sharp end of the grid, the Scuderia winning four races this season after two years without a P1 on the board.
"With the regret that this entails, I have decided to conclude my collaboration with Ferrari," he said.
"I am leaving a company that I love, which I have been part of for 28 years, with the serenity that comes from the conviction that I have made every effort to achieve the objectives set.
"I leave a united and growing team. A strong team, ready, I'm sure, to achieve the highest goals, to which I wish all the best for the future. I think it is right to take this step at this time as hard as this decision has been for me.
"I would like to thank all the people at the Gestione Sportiva who have shared this journey with me, made up of difficulties but also of great satisfaction."
Ferrari stated that the 'process is underway to identify Scuderia Ferrari's new Team Principal and is expected to be finalised in the new year'.
It has been speculated that Alfa Romeo's Fred Vasseur is leading the running with Ross Brawn having ruled himself out as he has opted to retire.
Read more: Retiring F1 MD Ross Brawn quashes Ferrari rumours, 'done' with being part of a team