Aitken confirms Williams FP1 outing in Abu Dhabi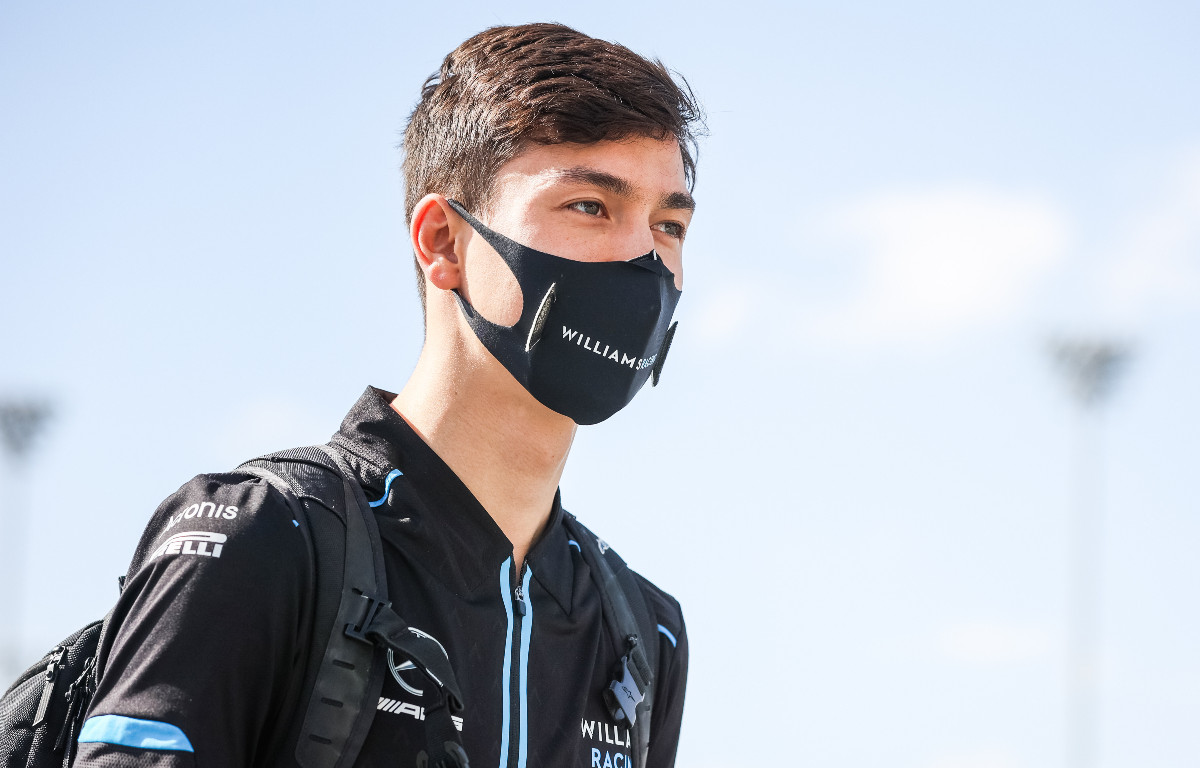 Jack Aitken has announced he will be taking part in FP1 for Williams at this year's season-ending Abu Dhabi Grand Prix.
It marks a return to action at the highest level of motorsport for the 26-year-old, who was injured in a crash during the early stages of the 24 Hours of Spa on July 31.
The British-Korean driver made his Formula 1 race debut for the Grove-based team when he deputised for George Russell in the 2020 Sakhir Grand Prix.
Russell had been called up to the Mercedes team on that occasion to stand in for Lewis Hamilton, who had contracted COVID-19.
Aitken finished 16th of 17 finishers in Bahrain, with Pietro Fittipaldi behind him, the Brazilian also a substitute for Romain Grosjean who had been involved in a horrific fireball crash at the same Bahrain circuit a week earlier.
The following weekend in Abu Dhabi, Aitken had thought he might get a second race opportunity for Williams and he represented the team in media interviews, only to later discover Hamilton was available to race and Russell would return to Williams.
However, he will now get to sample some F1 action at Yas Marina on a race weekend having confirmed his FP1 appearance.
"Pumped to say I'll be taking part in FP1 in Abu Dhabi with Williams Racing once again, looking forward to closing this year out the right way," tweeted Aitken.
Did I sneak in to check if she still fits? Maybe.

Pumped to say I'll be taking part in FP1 in Abu Dhabi with @WilliamsRacing once again, looking forward to closing this year out the right way. 🔥 pic.twitter.com/2IoUe8Ltid

— Jack Aitken – 한세용 (@JaitkenRacer) October 26, 2021
The Williams reserve driver suffered a broken collarbone and a fractured vertebra in a high-speed four-car accident at Raidillon only 20 minutes into the Spa 24 Hours.
Driving for the Emil Frey Lamborghini team, Aitken was taken to hospital and has only recently returned to competitive racing in the three months since the accident in the GT World Challenge Europe Sprint Cup.
He has also been participating this year in the Formula 2 Championship for HWA Racelab.
"They were saying you're looking at a couple of months [out of the car], which turned out to be quite accurate in the end," Aitken told The Race.
"My collarbone turned out to be a much more serious fracture than was first thought. Initially was a recovery time of four to five weeks after the accident, they thought it would be back to moving again and bearing weight.
"In the end, I had to have surgery and put a plate in because the bone had fractured into five or so pieces and needed a lot more help to recover. Two months turned out to be quite accurate."