Jack Doohan: Moving from Red Bull to Alpine 'best decision of my career'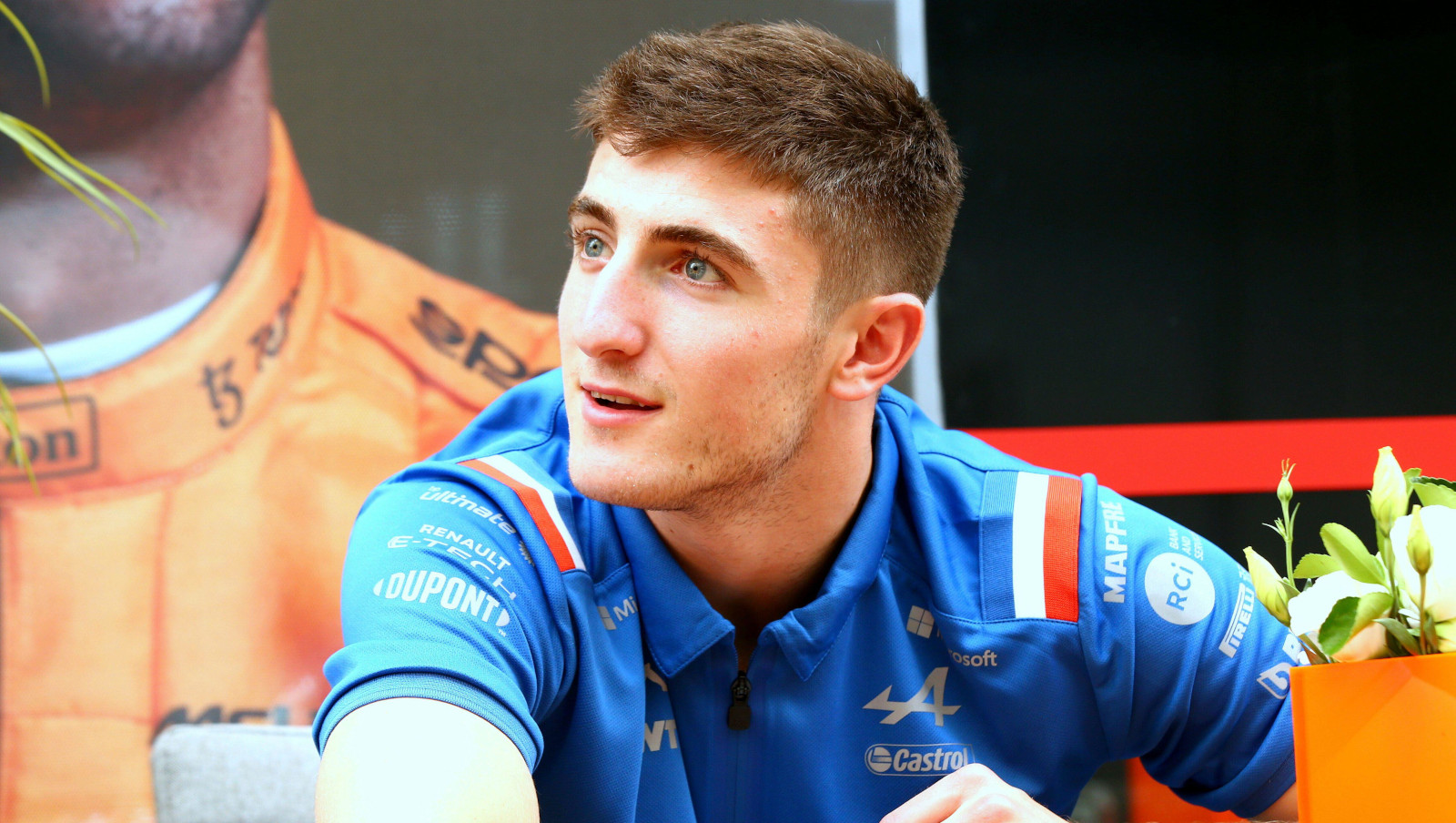 Jack Doohan reckons his decision to swap Red Bull for Alpine was the "best" decision he could have made as the cards fell in his favour and he twice drove in an FP1 session.
The son of Australian motorcycle legend Mick Doohan, Doohan decided to go down the route of four wheels rather than two and in 2017 linked up with Red Bull's junior academy.
Although given the option to re-sign with them for this past season, he instead made the call to join Alpine's junior programme.
And so the cards began to fall in his favour.
Placed with Virtuosi Racing for the 2022 Formula 2 season, the Aussie claimed three race wins on his way to sixth place in the Drivers' standings. He also made his Formula 1 race weekend debut with two FP1 outings in Mexico and Abu Dhabi.
Both those sessions were expected to go to Oscar Piastri but as Fernando Alonso's decision to leave Alpine saw the team confirm and then lose the Formula 2 champ, Doohan moved one step up the ladder followed by another.
"I would no way be in this position of having two FP1s or driving an F1 car if I stayed where I was," the 19-year-old said
"I feel very invested into the team, they've treated me very well, and taught me a lot.
"I'm happy with my decision as I think it's the best of my career so far; I was quite close to an F1 seat for next year, which is quite amazing."
Doohan was considered by Alpine as he made it onto their shortlist before the team reached a deal with Red Bull to release Pierre Gasly from his contract.
Although there have been suggestions the 19-year-old could become the team's official reserve driver for next season, he says he'd rather focus all his attention on his second F2 campaign with Virtuosi but with an eye on a 2024 race-seat.
Stating that his "the main priority is to focus fully on Formula 2", he added: "I could come around to all the F1 races, and be there, and sit there, but the likelihood of hopping in the car is low, so it would be taking a bit of time off my F2 commitments.
"I can fully focus on that [F2], and extract everything I can for the team, to hopefully be in a full-time driving role for 2024, or whether that be 2025."
And unlike Piastri, at least according to Alpine CEO Laurent Rossi, if Alpine find him a seat with a team further down the grid, he'll take it.
"I have confidence and a lot of trust in Alpine," he said.
"Firstly I have to win the championship, which if it goes to plan I'm confident we can do, and then if I do have to sit out and wait a year I'd be fine with that as I'd be more than happy to wait for an Alpine seat and continue to grow with them.
"If there's a possibility to be loaned out [in 2024] then amazing, but that is in the future and that is to be decided. That will hopefully take care of itself if you win and make the results happen."
Doohan's step closer to Formula 1 was aided by Piastri's decision to swap Alpine for McLaren. Although the team says they were in talks with Williams about securing him a 2023 race seat, the Aussie took matters into his own hands and instead signed with McLaren.
Read more: Otmar Szafnauer: Ocon and Gasly a better Alpine pairing than Ocon and Piastri