F1 legend goes against the tide in Max Verstappen GOAT debate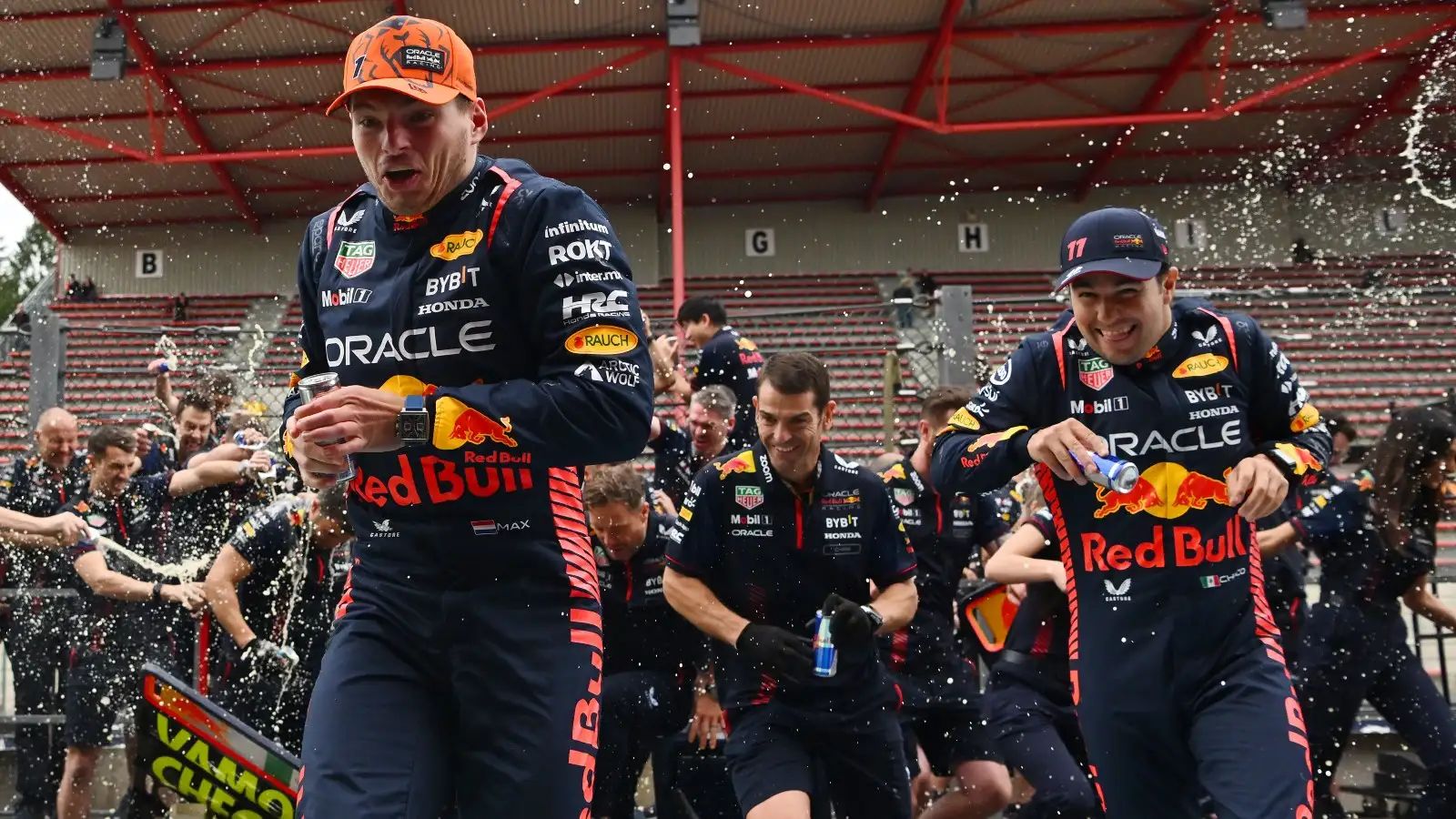 Sir Jackie Stewart believes it is "too early" to call Max Verstappen an all-time Formula 1 great, as he is still at the peak of his powers.
Verstappen took an all-time record 10th consecutive race victory by winning the Italian Grand Prix on Sunday, and sits fifth in the all-time list of F1 winners with 47 to his name, all at the age of 25.
Of course, circumstances are different in different eras and the number of races are the highest they have ever been, but given the speed and consistency he has shown, it has led to some putting the Red Bull driver among the all-time greats already.
Sir Jackie Stewart weighs in on Max Verstappen all-time great debate
Verstappen broke an all-time record by winning 15 races in a single season on his way to the 2022 title, and with a 145-point lead at the top of the standings this year it would take an almighty collapse for him to not win a third consecutive World Championship.
But despite his record-breaking run of success in recent years, three-time World Champion Stewart believes that a true test of his all-time status within Formula 1 will come later on in his career.
"It's too early, because he's still winning," Stewart reasoned to Sky Sports F1 over the weekend.
"As long as he keeps winning, and then he stops before he's not winning – Fangio was able to do that. Verstappen now is driving so well, he's absolutely clear in his head and very impressive."
PlanetF1.com recommends
Revealed: The F1 2023 World Championship standings without Red Bull
Fastest F1 pit stops: Red Bull toppled at Monza with two teams faster in the pits
What have others said about Max Verstappen?
Red Bull's chief technology officer, Adrian Newey, has worked with some of the greatest drivers in Formula 1 history over his decades in the sport – and he said in a recent interview with Autosport that Verstappen is already firmly in that category.
"Max is clearly one of the all-time greats and he's at the top of his game," Newey said. "Since he won the championship in '21 I think that took a took a lot of pressure off himself, and his driving has got a lot better for that.
"He's totally in tune. The thing about Max, like all the real greats, is that you have the impression he almost drives the car on automatic, which leaves plenty of processing power to think about everything."
Former F1 team principal Eddie Jordan went one step further than that, telling his Formula For Success podcast back in May that Verstappen could even become the best ever.
"For me, I really do believe in time he will turn out to be the greatest driver of all time subject to, fingers crossed, that he will be safe and well for a very long time," Jordan said.
"He has such a phenomenal attitude in the car. He's aggressive when he needs to be aggressive, he's tough when he needs to be tough, but he's clever as well, he knows how to look after the car.
"I would not like to be a driver in Formula 1 at the moment hoping to become a World Champion because I don't know where it's going to come from."
Read next: Max Verstappen has nothing left to prove – he's already an all-time F1 great