Ickx: Current F1 rules have 'broken the fighting spirit'
Eight-time grand prix winner Jacky Ickx says he is frustrated with Formula 1's rule book that treats crashes as "traffic accidents".
This year's championship has seen Formula 1's stewards often criticised for not allowing the drivers to race, and yet when they have, as in Brazil, they too have been lambasted for their choices.
It is not an easy job as, like F1 race director Michael Masi has often said, each incident has to be judged on its merits.
This has led to some borderline calls, and calls that have often divided public opinion.
Former F1 racer Ickx feels the rules have gone too far as Formula 1 is a sport in which the drivers have "freely agreed" to fight one another at "300km/h and more".
"Personally, I am frustrated with Formula 1, and in particular with the current rules of what should be, for me, philosophically speaking, a fight," he told the French edition of Motorsport.com.
"It is is a battle between men who assume a risk freely agreed. And men who fight each other at 300 km/h and more.
"The progress of the events is arbitrated by people who certainly mean well but who, in my opinion, and maybe I'm wrong but, aside from one of them at every race, are people who have never driven racing cars.
"I am not sure that we can, in terms of event, course of the race, in the name of heightened safety, treat the grand prix as a traffic accident.
"We have broken the essential momentum of the race, the combativeness and the very nature of this sport and these drivers, through a succession of penalties and fines. "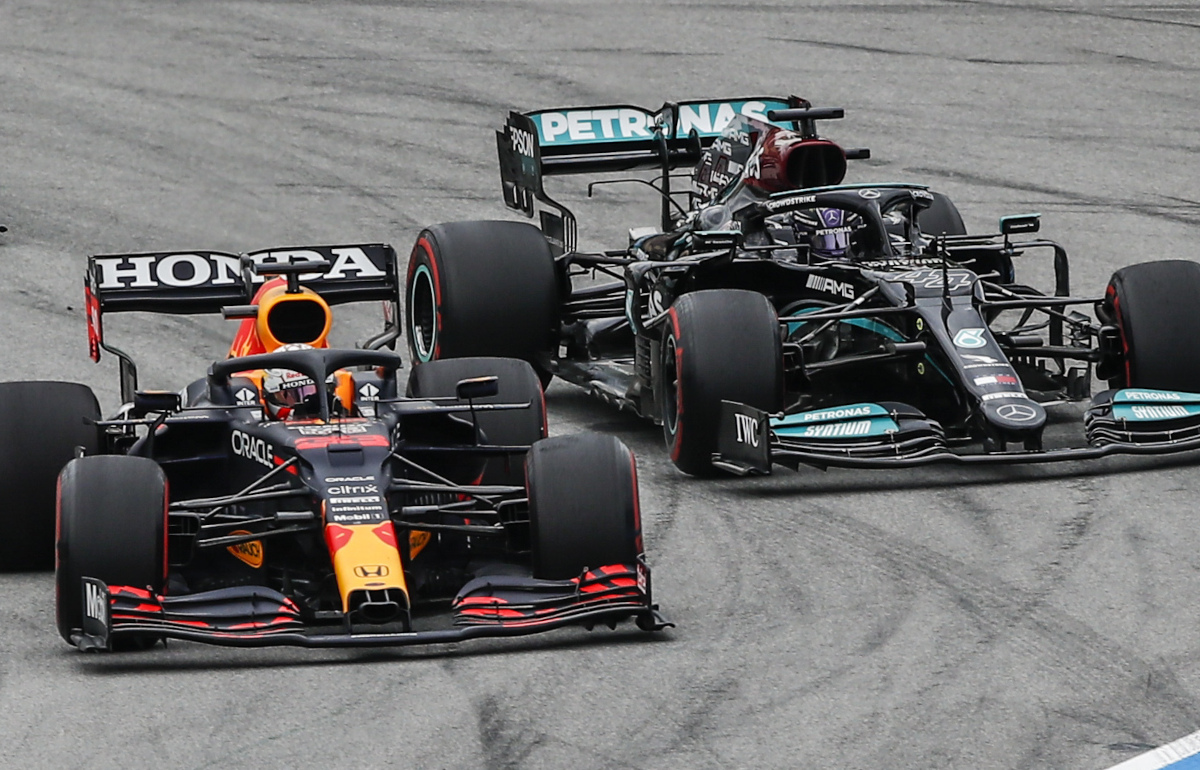 The racing rules aren't the only regulations that the 76-year-old, who twice finished runner-up in the Formula 1 World Championship, disagrees with.
Championship leader Max Verstappen was hit with a €50,000 for touching and examining title rival Lewis Hamilton's rear wing in parc ferme after qualifying for the Sao Paulo Grand Prix.
Later that same weekend Hamilton received a €5,000 fine, with a further €20,000 suspended for 2022, for a safety belt breach having loosened his belt on his in-lap after winning the race.
"I find it mind-boggling that we dare to penalise a fine of €50,000, dare to do this for putting a finger on the spoiler of his opponent's car," Ickx said.
"I find it mind-boggling that you dare to fine Hamilton €25,000 for unhooking his belt before coming back to the pit to carry the Brazilian flag in honour of Senna.
"That doesn't work, there isn't the joy of victory. There are only constraints which, for me, are inexplicable."
He reckons Formula 1's extensive rules are harming the sport.
"Why is there such success today in MotoGP?" Ickx added. "There is still freedom, there are men who appreciate each other, who are happy to see each other, who have taken the risk of falling, who are not afraid to wait for the presentation of the trophies.
"What enthusiasm for the public! What enthusiasm to see the champions who are not afraid of burn-out with their machine, who are not afraid to do wheelies, who are not afraid to stop here and there.
"I suffer to see myself so far removed from the pleasure of this communion with the public. Same public which has its supporters, which is the very basis of our sport.
"Valentino [Rossi] is 25 years of happiness, what, enthusiasm, fantasy. Does fantasy still exist in Formula 1? "
Albers: "Max penalty affected the championship"
Christijan Albers believes that Max Verstappen shouldn't have been penalised in Qatar as it affected the championship.