'Why would Alpine want Daniel Ricciardo? Almost half his career has been bad'
Jacques Villeneuve has dismissed two senior F1 drivers' claims for an Alpine race seat next year, putting his backing firmly behind rookie Jack Doohan instead.
The 1997 World Champion believes the dynamic between Esteban Ocon and Pierre Gasly would not work, while he gave a scathing assessment of Daniel Ricciardo's credentials by saying "almost half his F1 career has been bad".
Alpine are seeking a racer after Fernando Alonso upped and left to join Aston Martin for 2023 and they were also shunned by their Academy prospect and reserve driver Oscar Piastri, who headed for McLaren despite being told he had got the gig.
Gasly had been the reported favourite to make the switch from AlphaTauri to Alpine – although links have cooled somewhat recently as Red Bull, who own his current team and have him under contract for 2023, are struggling to get IndyCar talent Colton Herta a superlicence to replace him.
Villeneuve, who was speaking on F1 TV in the paddock at Monza – where on Wednesday he will test-drive a 2021 Alpine – thinks the French team would be dodging a bullet if they did not succeed in luring Gasly.
"That's a strange one, they already have a French driver," said the 50-year-old Canadian.
"The two (Gasly and Ocon) don't get along, so don't put them together, and he's under contract and you have to move mountains to get him, so it doesn't make sense. And Gasly hasn't had a very good season in general."
But if Villeneuve thinks Gasly has under-performed this year, that was nothing compared to his withering putdown of Ricciardo.
The Australian left Red Bull for Renault – now Alpine – at the end of 2018 and scored only two podium finishes before leaving for McLaren, where his 2021 Italian Grand Prix victory was his only tangible moment of success.
Asked if he was surprised Ricciardo's name is not in the mix for Alpine, Villeneuve responded: "Why should he be? He's done two awful years at Renault, two even worse years at McLaren, that's four years and how long has he been in F1 total?
"Almost half his F1 career has been bad and that's when he's had experience, so there's no reason, especially for a team he has already driven for.
"It looks like the modern cars don't suit his driving style because he was impressive at Red Bull, he did some amazing overtaking, he was ahead of Max [Verstappen] but Max was new to F1 and by the end of the season Max was starting to get the better of him and that's when he switched.
"Something happened in the switch that just didn't work for him and he hasn't recovered."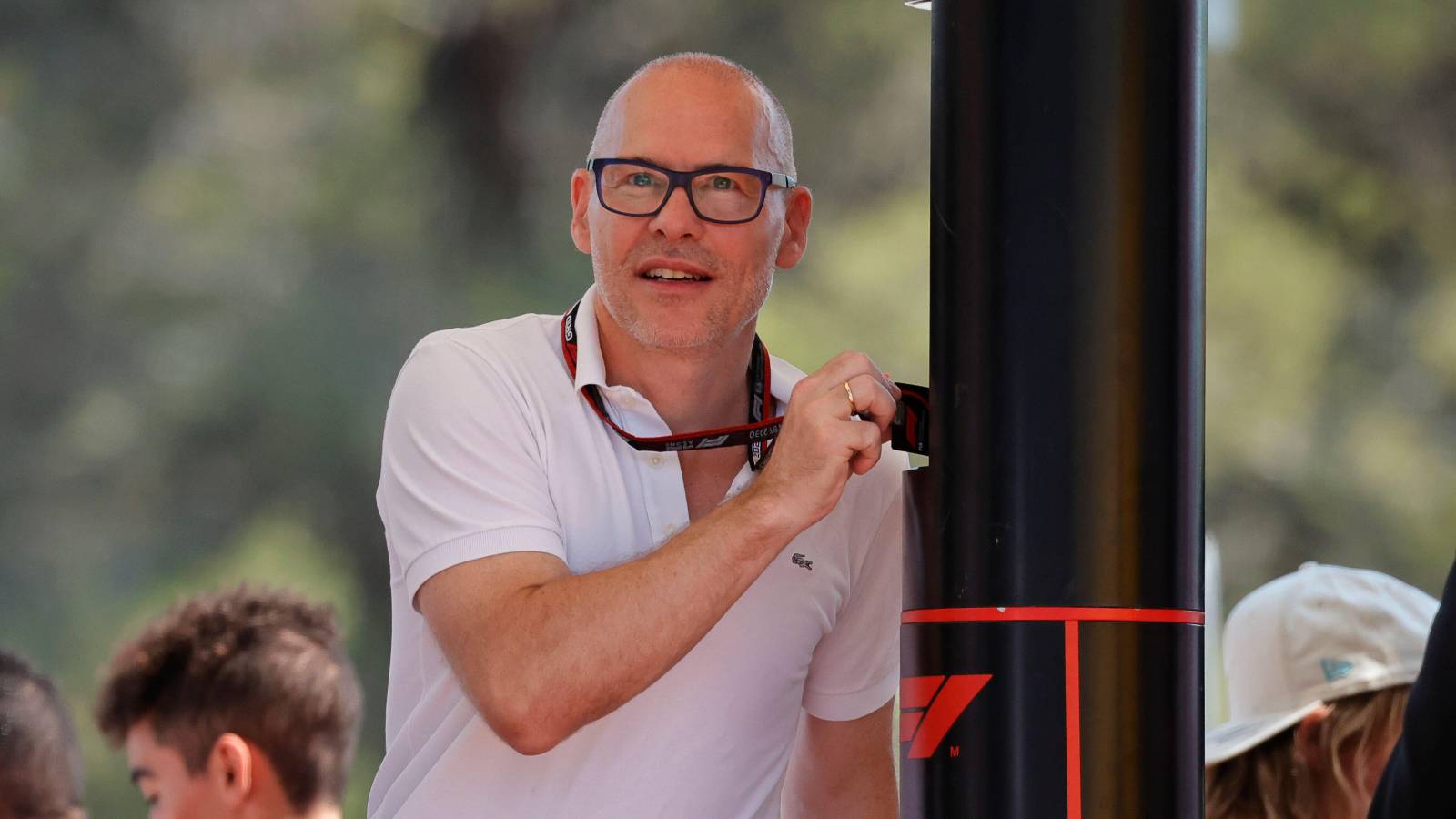 Of the 14 drivers team principal Otmar Szafnauer says have comprised the long-list of options, it is Formula 2 racer and Alpine Academy hopeful Doohan – son of motorcycling great Mick Doohan – who gets the Villeneuve seal of approval.
"Why not take a chance with Doohan? Instead of spending a year preparing him like they did with Piastri, just put him in the deep end and see what happens," said the former Williams, BAR and Sauber driver, who also had a brief spell with Renault.
"Doohan comes with a good background – like Sainz, that really gets the right mindset to be at the top level and survive under pressure."