JV 'can't be angry', Schumacher 'helped me win'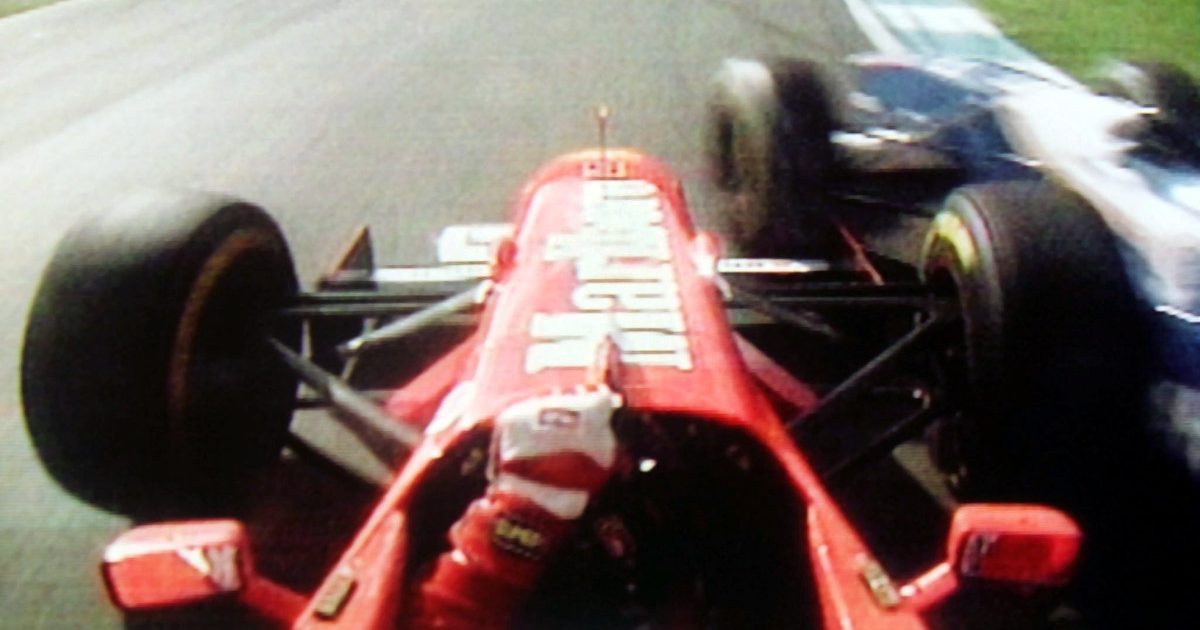 Jacques Villeneuve says he "can't be angry" with Michael Schumacher, after all the German's actions "helped" him win the 1997 World title.
Villeneuve and Schumacher clashed in the mid-1990s as the Ferrari driver took on the Williams pairing of Villeneuve and Damon Hill for the Drivers' crown.
Hill won it in 1996 and Villeneuve a year later.
Villeneuve's battle with Schumacher for the crown went down to the wire, the two separated by a single point heading to Jerez.
Battling for position, Villeneuve tried to pass Schumacher at the Dry Sack corner on the 48th lap only for the German to turn in on him.
Despite the damage to his Williams, Villeneuve was able to continue and finished P3. Schumacher retired with the Canadian taking the World title.
Schumacher was subsequently disqualified from the championship for his antics which were deemed deliberate.
Looking back at the clash, Villeneuve says he doesn't hold it against Schumacher.
"Michael, colliding with me, helped me win," he said in an interview with Corriere dello Sport. "I can't be angry."
Kit yourself out in Ferrari colours via the official Formula 1 store
The Canadian, who turns 50 on Friday, believes beating Schumacher, who went on to win seven World titles, "added value to the title, a lot.
"Michael mattered a lot more. Ferrari wasn't the team to beat that year, Michael was. He had built a team around him."
But just because Schumacher mattered, that doesn't mean JV liked him.
"Like in school, there is always someone you will never get along with," he said.
"It was a fight between wolves, he was the strongest wolf to beat."
Last season Schumacher's record for the most World titles was matched by Lewis Hamilton, who had earlier equalled and beaten his tally for the most race wins.
Chasing a record-breaking eighth this season, the age old question of who is the best was put to Villeneuve.
Asked if it Hamilton, Schumacher or triple World Champion Ayrton Senna, he replied: "I do not know.
"Michael and Ayrton have won with cars they didn't have to win, in complicated situations, without the support of the team.
"Lewis, on the other hand, has always dominated with the best means and with internal support. We should see it without these two conditions."
Follow us on Twitter @Planet_F1 and like our Facebook page.