Jacques Villeneuve predicts we will see 'best Lewis Hamilton ever' in F1 2023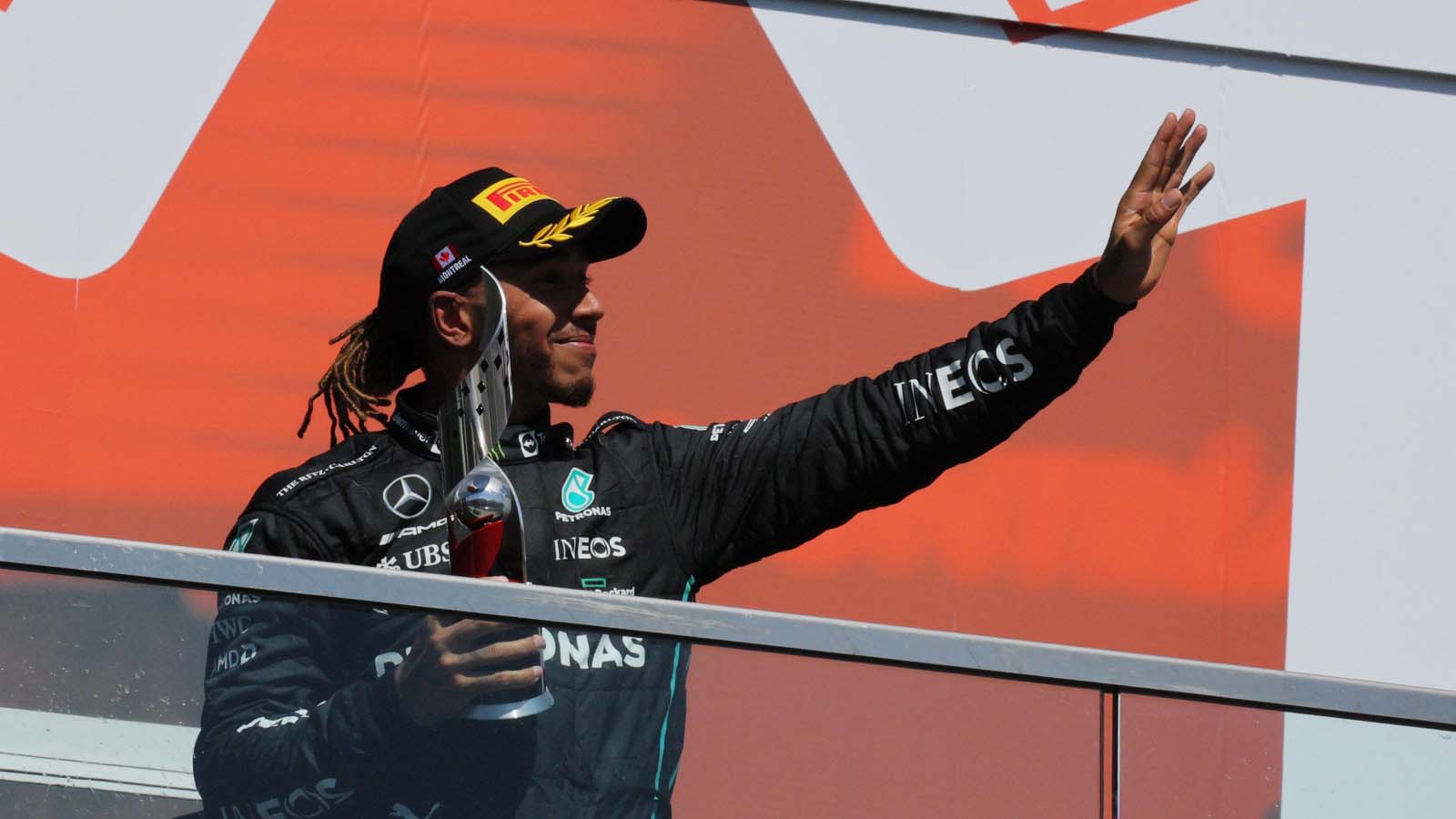 Jacques Villeneuve believes the best ever version of Lewis Hamilton will be taking on the massive challenge awaiting Mercedes in 2023.
Hamilton has just completed his first ever Formula 1 season without a race victory, finishing sixth in the Drivers' World Championship – his lowest ever position since arriving on the grid in 2007.
That, by general consensus, was not because of any waning powers, however. Instead, everyone connected to Mercedes freely acknowledges their W13 car was simply not good enough to compete with Red Bull across the 2022 campaign as a whole.
And that is something the team are determined to put right next season, when Hamilton and George Russell – who gave the Silver Arrows their only win this year in Brazil – will each hope to threaten Max Verstappen's bid for a title hat-trick.
For Hamilton, an eighth Drivers' crown is the ultimate target and Villeneuve is seeing signs that a renewed bid from the 37-year-old Briton is on the cards.
"Next year I expect a lot from Lewis Hamilton – we are going to see the best Lewis," said the Canadian in his column for Formule1.nl after the Abu Dhabi Grand Prix.
"He ended the season without a pole position and a victory. That will do something to him, I think. And then it will be fun."
A difficult race in Abu Dhabi for Hamilton, in which he reported several gremlins with his car over team radio, finished when he had to retire the car in the pits having encountered gear-shifting problems.
At the time, he looked set to be passed for fourth position by Carlos Sainz, with whom he had diced on the opening lap and was squeezed onto the run-off area, maintaining position before being instructed to yield.
"Mercedes have been able to improve. We saw that in Brazil," added Villeneuve.
"In the opening phase of the [Abu Dhabi] race, Lewis rightly had to give back that spot, he was also struggling a bit on medium tyres. Once he changed to the hard tyres, he really flew.
"A shame for him that he had to end the race like that, for the first time due to mechanical failure this season."
How likely is it that we will see the best Lewis Hamilton in 2023?
He turns 38 in January, but age should be no barrier to Hamilton launching a formidable challenge next season if Mercedes can resolve the problems that afflicted the all-new W13 car.
The steady headway they made throughout the campaign suggests they could be right back on the pace come Bahrain in early March – depending, of course, on what progress Red Bull and Ferrari will have generated for themselves by then.
But from Hamilton's perspective as a driver, there may be no competitor more physically fit than he in the sport and, from what he tells the media, zero loss of his appetite and determination to succeed. If anything, he sounds hungrier than ever.
The fly in the ointment, of course, has the name of George Russell. He is now Mercedes' most recent winner and finished 35 points ahead of his elder compatriot in this year's standings.
And with the 24-year-old still very much climbing the mountain towards the pinnacle, he will not want the pace of his ascent to slow down.
That tussle for internal supremacy will be a fascinating aspect of F1 2023, and the Mercedes duo locking horns with Verstappen and potentially Ferrari's Charles Leclerc in the championship fight is a prospect to savour.
Read more: Lewis Hamilton's brutal assessment as he finishes F1 2022 with zero wins