Villeneuve: Sainz 'clearly' not at Leclerc's level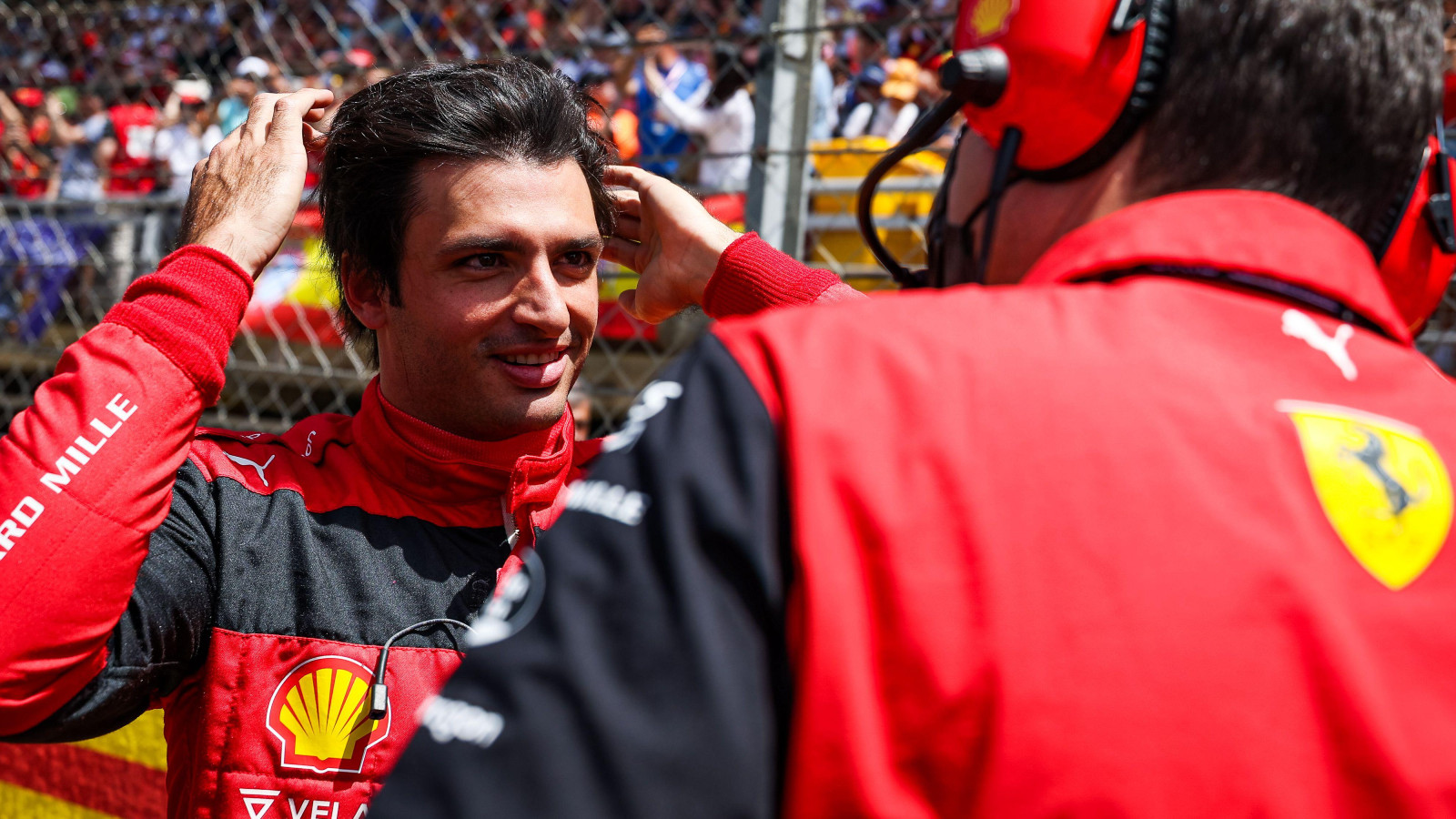 1997 Formula 1 World Champion Jacques Villeneuve has criticised Carlos Sainz after the Spanish GP weekend, saying the Ferrari driver isn't getting the most out of the car under him.
Jacques Villeneuve believes Carlos Sainz's current form shows that he is not capable of driving to the same level as team-mate Charles Leclerc, following another troubled race from the Spaniard.
Sainz, reeling from setbacks and mistakes in Australia, Emilia Romagna, and Miami, qualified third for his home race as Leclerc took pole position. While Leclerc stormed off into the lead to dominate until his eventual retirement, Sainz fell to fifth at the start before making a driving mistake that saw him off in the gravel at Turn 4.
Sainz would go on to recover to fourth place, having fallen to fifth behind Mercedes' Lewis Hamilton near the finish, but benefitted from a late problem for Hamilton that forced the seven-time World Champion to slow.
His relative lack of pace could be explained by some of the damage on his car following the off, but Villeneuve believes the weekend was indicative of Sainz's current level.
"Sainz is making too many mistakes at the moment, he is clearly not at Leclerc's level," Villeneuve wrote in his column for Formula1.nl.
"He really has to be driving on the edge all the time to keep up with Charles. That shouldn't happen with a car that can win races and the championship.
"Ending up behind a Mercedes and missing out on the podium was not a good day for him."
Sainz himself has acknowledged the difference in performance between himself and Leclerc, admitting that the Monegasque has adjusted to life with the F1-75 quicker than he has been able to.
"It is not a secret that he [Leclerc] found his groove very quickly with this new car," Sainz told media on Friday.
"I'm struggling to get on top of it. Even if I'm struggling, you know I'm a tenth off in pretty much every qualifying – so it's not like I'm miles away.
"I feel like I'm within reach and that it could change any weekend, as soon as I figure a bit my head around the exact way that I need to drive the car and the exact way I need to set it up for my liking.
"So the record might not be great, and I'm not particularly proud about it. But the last few qualifyings have been fighting for pole position, so it's not that I'm lacking a lot."
Villeneuve also spoke about Leclerc's misfortunes, having led convincingly until Lap 27 when he suffered a technical issue on his power unit.
"Leclerc will undoubtedly also be frustrated after the retirement," Villeneuve said.
"He drove an amazing qualifying lap, took the lead, and didn't have to push – until his turbo seemed to give up. I think we are seeing so many reliability issues because teams are pushing the boundaries."
Ferrari's fragility costs Leclerc title lead
Ferrari looked so strong at the start, but now it looks like it is coming apart for the Scuderia.