Villeneuve enters Daytona 500, 14 years after last attempt
Jacques Villeneuve has confirmed he will be entering the fabled Daytona 500 in 2022, after last trying to qualify for the race 14 years ago.
The 1997 Formula 1 World Champion last tried to qualify for the 50th running of the 500 back in 2008, but failed to do so after crashing out of his qualifying race.
He already has NASCAR experience after dipping in and out of the series since leaving Formula 1 – winning a race in the NASCAR Euro Series last year – and he'll now try and put the recently-founded Team Hezeberg into their first Daytona 500, who are only running a part-time schedule in NASCAR in their first season.
The Canadian will look to add to an already eclectic career that has seen him succeed in several categories, taking the Formula 1 title two years after winning the Indianapolis 500 – and he's looking to add another one of motorsport's big accolades to his collection.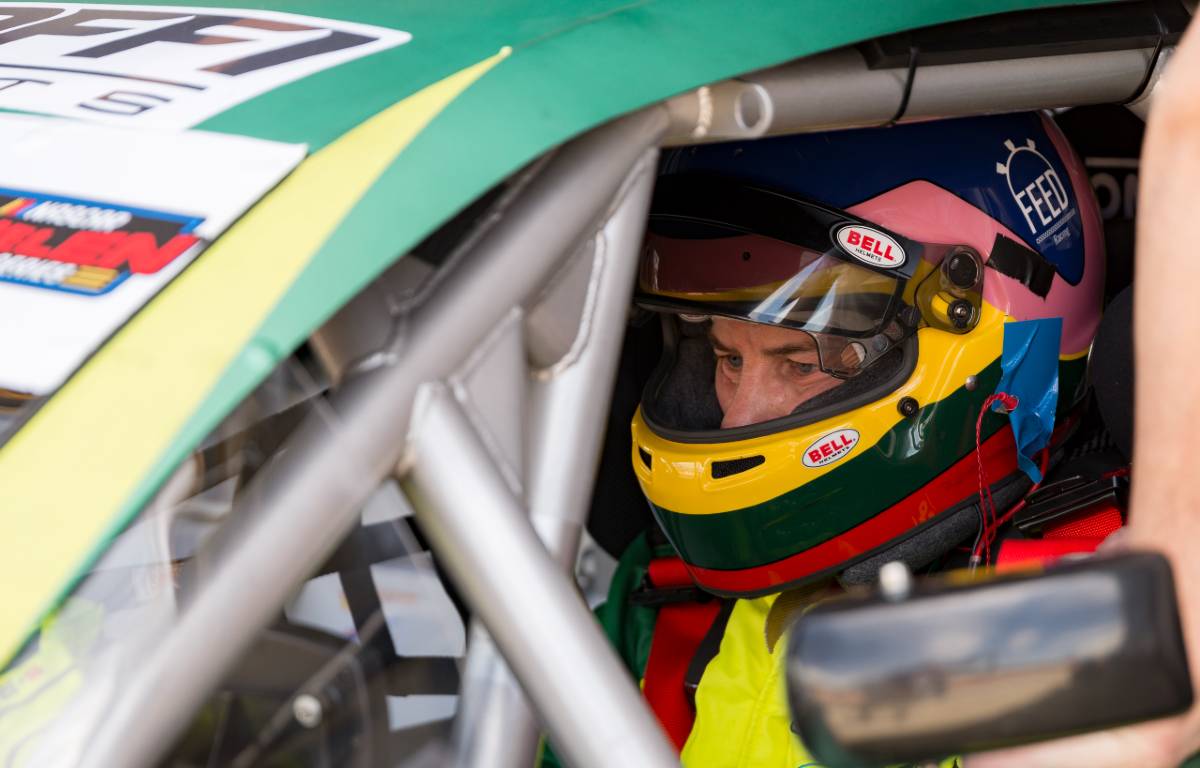 "The Daytona 500 is one of the three big races on the planet," Villeneuve said, quoted by the Associated Press. "You have the Le Mans 24, the Indy 500 and Daytona, so that's one reason for doing it. And you know, you have a good race, then you end up doing a few more?
"I've never stopped racing. I've never stopped wanting to race in NASCAR, which is why I was racing a little bit in Europe.
"But now with the European team, coming in with a Heisenberg, we got in contact so they were wanting the general experience.
"It's not everyone who wants to drive for an unqualified car. It's a tough endeavour and it is a small team. But there are good chances that we make the show."
The 50-year-old admitted that some of his pride is at stake in trying to qualify for the race, as starting on Sunday is not a given for every driver.
But despite the risk attached to putting your reputation on the line, Villeneuve's love of competing at the highest level is what drove him to try and enter the big race.
"If you don't make Daytona, having won F1 and the Indy 500, I guess it could be a bit difficult," he said.
"If you don't make the show, you just damage yourself. Basically you damage your reputation, you can damage the 30 years of hard work you put into your career. So there's always a big risk involved in that aspect.
"But I just love racing. I'm passionate. I'm alive when I'm behind a steering wheel and the bigger the race, the better.
"It's going to be quite a weekend, an important weekend. If we can make the show in qualifying, it will be a very exciting time."
This year's Daytona 500 will take place on Sunday 20 February with 200 laps of the famous Florida circuit.