Jacques Villeneuve tells Papa Perez, and all F1 parents, to 'keep out of it'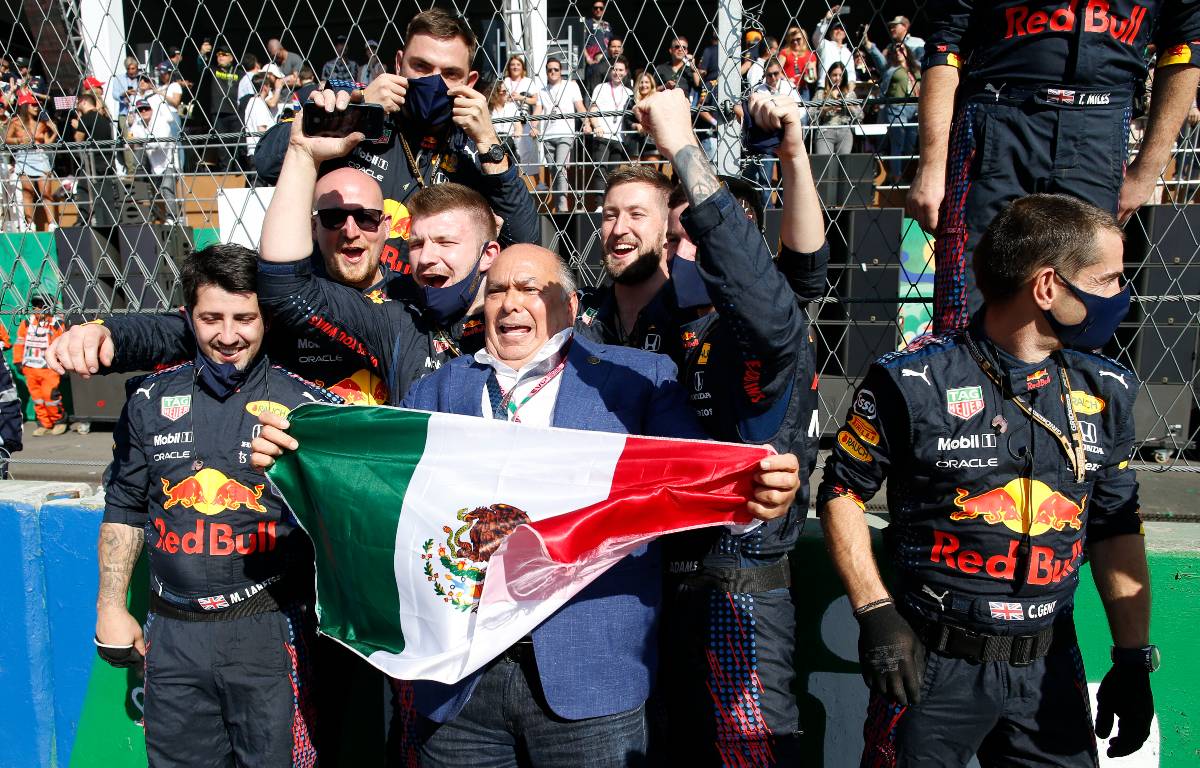 After Papa Perez weighed in on Sergio Perez's Sao Paulo GP conflict with Max Verstappen, Jacques Villeneuve says parents should stay out of it.
Verstappen courted controversy in Brazil when he refused to hand sixth place back to his team-mate, despite those extra two points meaning more towards Perez's battle for runner-up in the championship than they did for Verstappen, already the World Champion.
"I told you already last summer, guys. Don't ask that again to me, okay?" was Verstappen's response when Red Bull asked him why he hadn't listened to the team order. "Are we clear about that? I gave my reasons and I stand by it."
With team boss Christian Horner apologising to Perez, the Mexican driver declared: "This shows who he really is."
Perez's father, Antonio, weighed in.
"Today Max already feels the breath of Checo in his helmet because of what he is demonstrating," he told Esto. "He had never had a similar partner, the others were much inferior.
"Checo wins the races that Max cannot, the truly difficult ones."
Former F1 driver turned pundit Villeneuve believes Papa Perez should stay out of it as his commentary won't help the situation.
"I do think that Perez's father should keep out of it," the 1997 World Champion told Formule1.nl.
"In these times of social media, parents have a big voice that is heard everywhere. But that should not happen, they should not be involved.
"That is why you see that Jos Verstappen is less and less visible, he is being kept out more and more and that is good."
Antonio has since taken steps to calm the situation, and perhaps make amends for his own comments.
After Perez apologised for his criticism of his team-mate's character, saying "I regret a lot of things I said after the race", his father also says all is forgiven.
"Checo will be at Red Bull for the next two years and everything that happened is a matter for the team-mates," he said.
"They both want to succeed, they want to win, there are no bad intentions."
One big Honey Badger reason for Sergio Perez to sweat
Sergio Perez, and to an extent his father, have been silenced with both their voices and Perez's potential actions by the arrival of Daniel Ricciardo as Red Bull's reserve driver for the 2023 season.
Returning to the team with whom he won seven grands prix and twice finished P3 in the standings, the Aussie's arrival quite simply means if Perez doesn't play the team game – he's out.
Immediately after the Sao Paulo Grand Prix there was suggestions that Verstappen had burnt his bridges with his team-mate who not only helped him, in epic fashion it must be said, at last year's title-deciding Abu Dhabi Grand Prix but has also done so several times this season.
The big question was would Perez be willing to play the team-mate game again in 2023 knowing the favour won't be repaid if it comes to it?
Ricciardo's arrival has answered that, yes he will or else he'll find himself on the sidelines while Ricciardo races his car.
Read more: 'Sergio Perez showed weakness trying to enlist the help of his team-mate'