Jacques Villeneuve: 'Embarrassing' if Ferrari surrender second place to Mercedes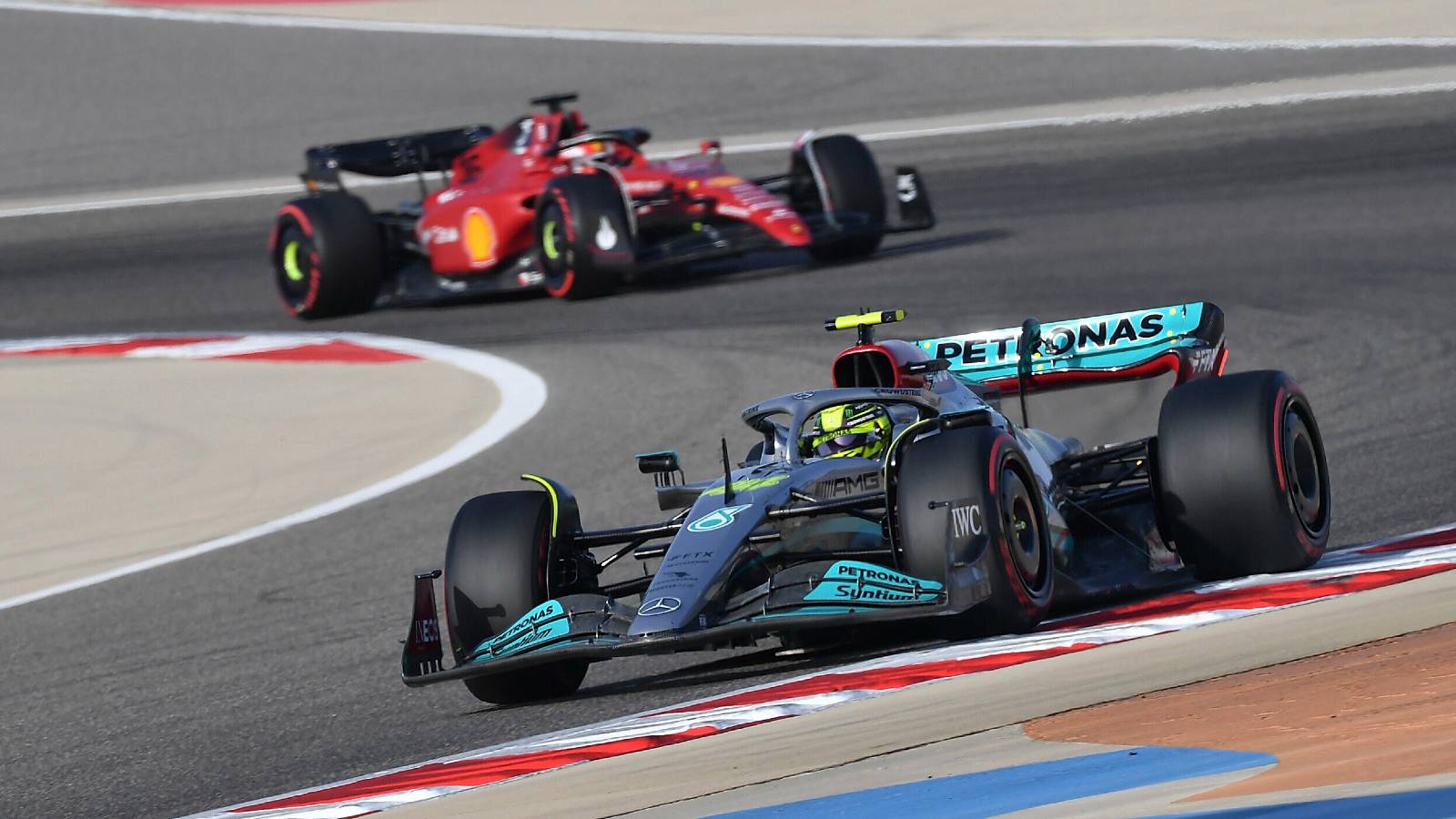 Jacques Villenueve thinks it would be "embarrassing" if Ferrari relinquished second place in the Constructors' Championship to Mercedes.
From holding a 39-point advantage at the top of the standings four races into this season, Ferrari are now in danger of finishing third in what, after that point, developed into a two-horse race.
That two-horse race then became one, as Red Bull inexorably got on top and wrapped up the teams' championship with three rounds to spare.
But going into the Abu Dhabi finale, the Scuderia could also find themselves overhauled by Mercedes – who not only captured their first win of 2022 at the Brazilian Grand Prix through George Russell but added second place with Lewis Hamilton too.
Ferrari were third and fourth via Carlos Sainz and Charles Leclerc but are now only 19 points ahead of the Silver Arrows heading to Yas Marina, where positions P2 and P3 in the standings are in danger of switching around.
Considering where the respective teams began this campaign performance-wise, with Ferrari mastering the new regulations much more effectively than Mercedes, ending up with only the bronze medal would reflect poorly on the Italian team, believes Villeneuve.
"Should Ferrari lose second spot in the Constructors' Championship, it would be embarrassing," said the 1997 World Champion in his post-race column for Formule1.nl.
"They should have fought Red Bull – there is something there that is not working.
"The decision-making in qualifying [in Brazil] was also vague. Leclerc says it is not raining but the team say it is. That came across as strange. As if there were robots sitting there just making calculations. By the way, let's not forget both Sainz and Leclerc drove a very strong race."
The Canadian also gave his view on Leclerc's plea to be gifted third position in the Sao Paulo race by Sainz in order for him to be ahead of Sergio Perez on points, rather than level, going into the finale as they vie for second position behind Max Verstappen.
"It was also a lot about radio traffic yesterday," said Villeneuve. "Leclerc asked the team if Sainz could let him past in the closing stages – after all, he wants to finish second in the championship.
"That Ferrari did not allow this, I understand. [Fernando] Alonso was driving a second behind Leclerc, the risk would be too great.
"The third and fourth places in the race are then the priority for Ferrari as a constructor."
What are the chances of Mercedes overtaking Ferrari in the championship?
Mercedes did not expect Interlagos to suit their car as well as other recent circuits, but they are now clearly the second most effective team at worst.
It was a below-par weekend for Red Bull but given their strong recent record in Abu Dhabi – Verstappen has won there for the past two years – it would be surprising if they did not bounce back at Yas Marina.
Nevertheless, another one-two cannot be ruled out for Mercedes and that would give them 43, potentially 44, points – meaning Ferrari would need to notch up 24 or 25 to hang on to P2 due to their greater number of wins.
A repeat of the Sao Paulo result would therefore not be enough for Mercedes as both Ferraris finished right behind them.
You suspect, therefore, that in terms of the direct head-to-head battle it will be all about damage limitation for Ferrari – and a little helping hand from Red Bull in terms of restricting the Mercedes points haul would not go amiss for them.
Read more: Mattia Binotto on the two key reasons Ferrari would not swap the drivers in Brazil