Jacques Villeneuve hits out at Lance Stroll for 'life-threatening manoeuvre'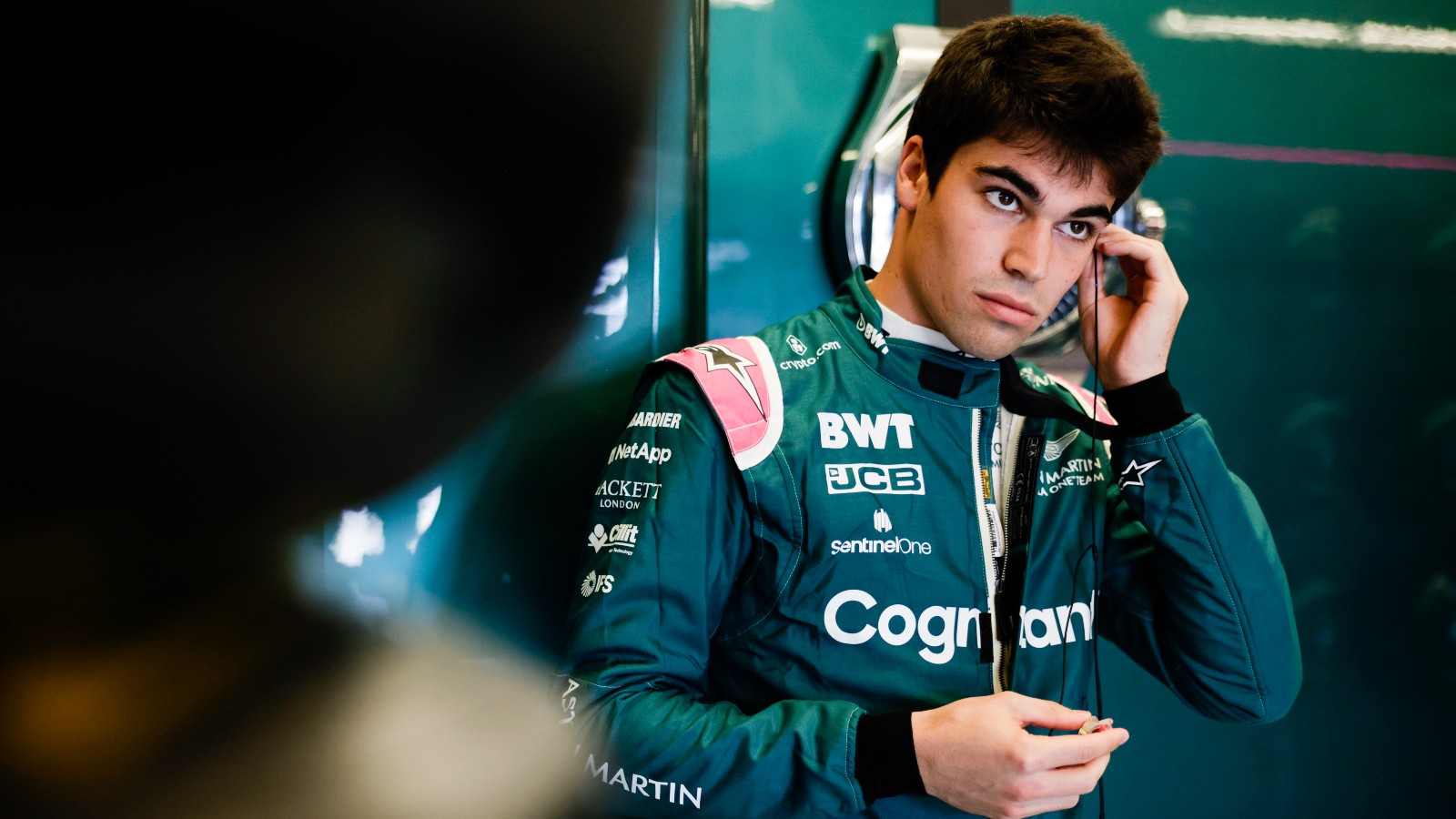 Jacques Villeneuve has called on the FIA to take action against Lance Stroll, labelling his latest block on another driver a "life-threatening manoeuvre".
Stroll was hit with a 10-second time penalty and handed three penalty points on his super licence for a late defensive move on his Aston Martin team-mate Sebastian Vettel during Saturday's sprint race for the Sao Paulo GP weekend.
Vettel tried to overtake Stroll on the run down to Turn 4 only for the Canadian to make a late move to the left to block him, Vettel onto the grass in what was a hairy moment with the barrier just metres away.
It's not the first time Stroll has made a late jink on a rival, doing the same to Fernando Alonso in Austin which resulted in the Alpine driver going airborne.
Villeneuve believes the FIA needs to take action against the Canadian, they also need to review the penalty system.
"What I'm also excited about is Lance Stroll and the penalty system of the FIA," he said in his post-race column for Formule1.nl.
"[Max] Verstappen was given a five-second penalty, while he was not given any space by [Lewis] Hamilton. It was aggressive from both sides, a racing incident in my view.
"But Lance Stroll received a 10-second penalty on Saturday for a life-threatening manoeuvre.
"The way he swings and blocks, that shouldn't be allowed. That's not racing. He did it in Austin, in Mexico he was aggressive with Gasly and now this.
"The FIA doesn't punish this hard enough, not even in the junior series, and so it keeps happening.
"Sebastian Vettel, his team-mate and the victim of the incident, is a true gentleman. But I don't think Fernando Alonso will be so calm next year."
THAT WAS CLOSE!!! 😳

Lance Stroll's last minute defensive move on Vettel saw the Canadian handed a 10-second time penalty #BrazilGP #F1Sprint pic.twitter.com/XCSIuPsAxd

— Formula 1 (@F1) November 12, 2022
Vettel let Stroll off the hook despite his team-mate putting him in a dangerous situation.
"Maybe the whole thing was just a misunderstanding," said the four-time World Champion.
"Of course it was very close with Lance, but it's really only about fractions of a second and you don't see as much from the cockpit as from the camera.
"I wanted to go inside, but then the gap was closed."
F1 has to review penalties, and their points
Formula 1 bosses will reportedly review the penalty points system after Pierre Gasly found himself two points away from a race ban but without any of his crimes being reckless or even dangerous.
Stroll is on just eight, and at least three of his points-scoring moments were dangerous.
He has two points for crashing into Nicholas Latifi in Australia, and one for weaving while defending, an accident waiting to happen. The other five points are for the Alonso and Vettel incidents, both nothing short of dangerous.
Formula 1 needs to award more points for dangerous driving, more than just Stroll's three on Sunday.
In fact points should only be awarded for dangerous actions, the silly things like exceeding track limits or falling 10 car lengths away during a Safety Car period should be in-race penalties, the punishment over and done and not left to linger.
Read more: F1 penalty points: Max Verstappen and Lando Norris rise up rankings after Sao Paulo GP