Jacques Villeneuve: Why is Max Verstappen bothered about sixth or seventh place?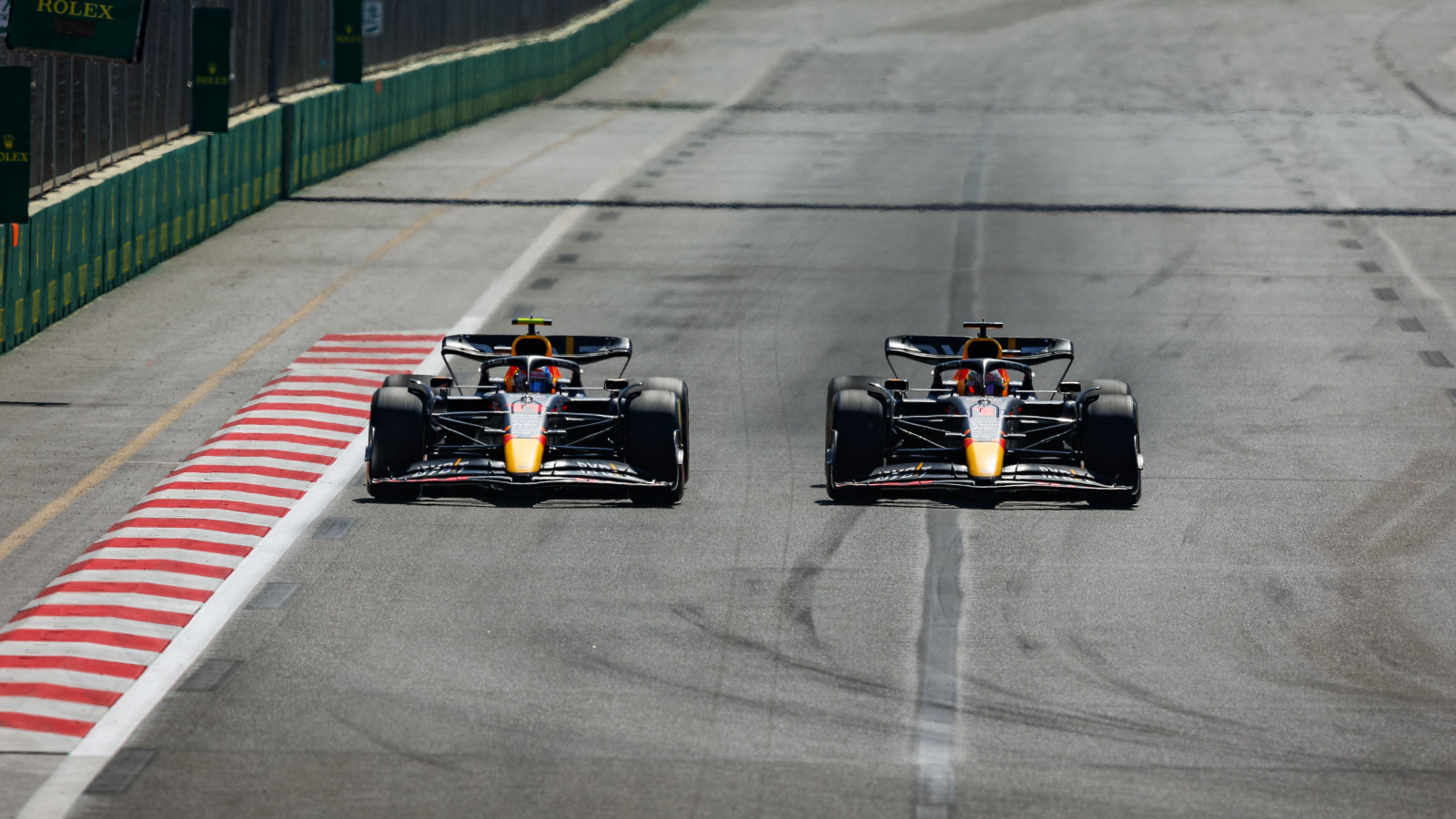 Jacques Villeneuve has added his voice to those questioning what caused Max Verstappen to be so obstinate about team orders in Sao Paulo.
While George Russell was winning a grand prix for the first time, Red Bull were threatening to overshadow that achievement by creating headlines of their own regarding the battle for sixth and seventh positions.
It was not really a battle, of course, because Verstappen and Sergio Perez were not actually duelling on track. Perez gave up P6 to allow Verstappen to have a run at Fernando Alonso and Charles Leclerc ahead.
But when the World Champion could not get past either of that duo, both Red Bull and Perez expected him to obey the instruction to allow the Mexican back in front of him to boost his chances of giving the team a first ever 1-2 finish in the Drivers' standings.
Verstappen, however, did not acquiesce – and straight afterwards, over team radio, demanded not to be asked to do anything similar again, insisting he had his "reasons".
Villeneuve was nonplussed as to why the Dutchman was so protective about finishing sixth when he has won 14 of the 21 races so far this season.
"I cannot understand Verstappen's reaction," said the Canadian in his post-race column for Formule1.nl.
"Why is he bothered about sixth or seventh place? It doesn't change anything for him. For Pérez and the team it does make a difference and he (Perez) has helped him so much in the past.
"It was not like Max had to give up a podium spot, as in the case of Sainz and Leclerc."
Villeneuve was referring to the situation that unfolded for third and fourth places between Ferrari duo Carlos Sainz and Charles Leclerc, the latter being Perez's rival for second position in the standings.
Ferrari refused to issue an order to Sainz to move aside and let Leclerc finish third because they thought it would be too risky to execute, with Fernando Alonso and Verstappen hovering in behind.
In the end, Leclerc and Perez will head to the finale in Abu Dhabi level on 290 points, with the Monegasque ahead on countback by virtue of his three race wins this year to his rival's two.
"Red Bull asked for a return for all the work Pérez has done for Verstappen," added Villeneuve.
"The extra points for Pérez would have been important for the team that would like their drivers to finish first and second.
"I don't understand why Verstappen didn't comply."
Read more: Max Verstappen let Red Bull know who's boss, but was it boss-like?