JV tells Mercedes the 'bad car' is their problem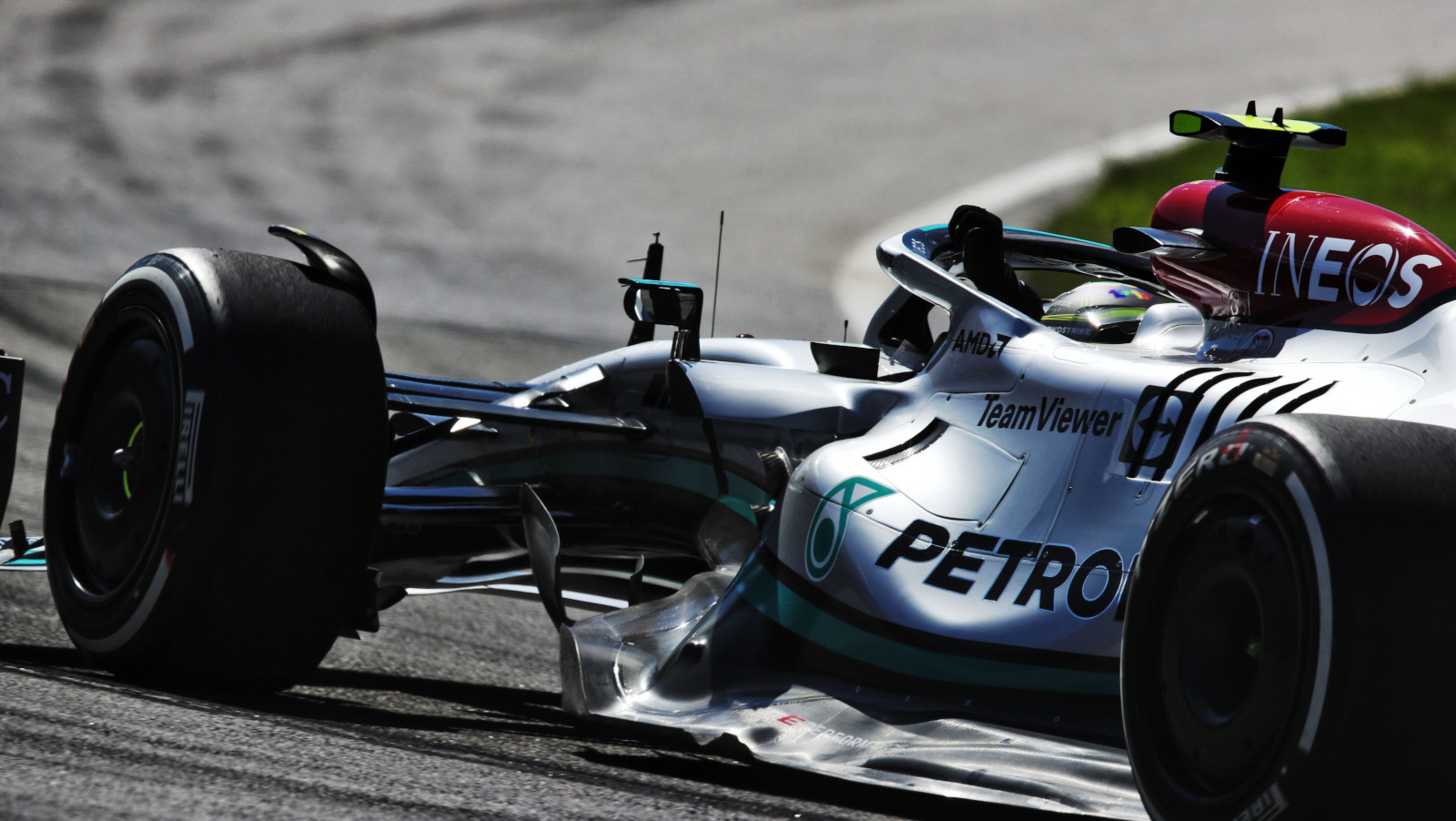 Jacques Villeneuve says it not up to the FIA to fix Mercedes' "bad car", that's on them and their rivals should not be "punished" for it.
Although Mercedes recorded one of their better weekends at the Circuit Gilles Villeneuve, Lewis Hamilton third with George Russell P4, it was their team boss who created most of the headlines.
Wolff spent a large part of the weekend complaining about his rival team bosses complaining after the FIA tried to step in to help those suffering with porpoising including allowing a second stay.
Christian Horner said it was all being done to help "one team", Mercedes, while Ferrari claimed the technical directive was "not applicable" as they can only clarify the regulations, not changing them.
Wolff hit back, all but accusing his rivals of ignoring the long-term health of their drivers through their opposition to changes.
Villeneuve is over the Austrian's whining, saying in his latest formule1.nl column that he is not "impressed with Toto Wolff and his campaign.
"They have always done everything they can to maintain their advantage in recent years. Now they have built a bad car and that is their problem, not the FIA's. Other teams have also solved it, why should they be punished with a possible rule change?
And Christian Horner, it's being reported, 'mockingly asked Toto Wolff if his tantrum was just for the cameras'… #F1https://t.co/GN9hiGc8zO

— PlanetF1 (@Planet_F1) June 21, 2022
"I think Mercedes has found something now, as if it was already ready. They bounced less and were fast, they certainly didn't raise the ride height.
"But I don't understand the constant whining. Racing is dangerous. Inhaling carbon from your brakes is also unhealthy, as is G-forces or drying out during a long, hot race. Nobody forces Mercedes to set up their car like this."
But while the 1997 World Champion wasn't impressed with Wolff, he was with Mercedes' seven-time World Champion Hamilton.
The 37-year-old not only out-qualified George Russell in a qualifying session where the latter was widely praised for his slick tyre gamble, but he also beat him in the grand prix.
Hamilton raced his way onto the podium, finishing third and just eight seconds behind race winner Max Verstappen.
After criticising Hamilton's performances in recent races, Villeneuve said it was only right that he now gives credit where it is due.
"A few weeks ago I was very critical of Lewis Hamilton so now I have to give him a compliment," he said. "The car was competitive and Lewis drove very strong.
"It's important to him that he made it to the podium and that on Saturday he won the qualifying match after that strange gamble by George Russell.
"And Hamilton maximized the race, made the right decisions and also had the speed. It's been a tough season and maybe this is the needed boost.
"Maybe he's had his bad moments now and he's back in fighting mode."
The porpoising debate rages on
The FIA issued a technical directive last week to combat porpoising, and not all the teams agree on the issue.