Villeneuve eyeing return to NASCAR Daytona 500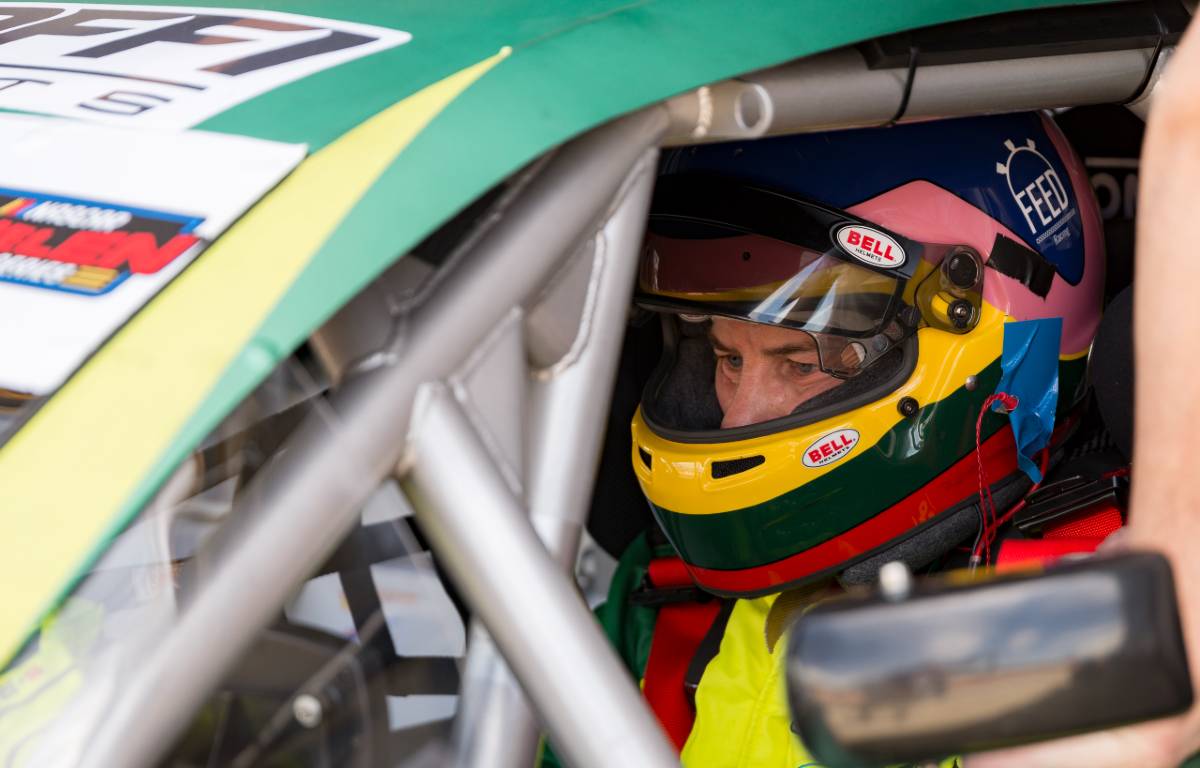 Jacques Villeneuve, the 1997 Formula 1 World Champion, has his eyes set on a return to the Daytona 500 for the 2022 staging.
Villeneuve has attempted to qualify for NASCAR's biggest event once before, that being in 2008 with Bill Davis Racing, but was unsuccessful.
But the Canadian is now back on the scene, completing a two-day NextGen test at Daytona International Speedway behind the wheel of the #27 Ford for the newly-formed Team Hezeberg.
And with a spot open for the Daytona 500, Villeneuve said it would be "amazing" to take part.
Jacques Villeneuve on his plans to attempt to qualify for the Daytona 500, why he wants to race in the Daytona 500 and his test this week with Team Hezeberg. "Right now, we're focusing on Daytona and hopefully we'll do more races." pic.twitter.com/5MEYlf4vZt

— Bob Pockrass (@bobpockrass) January 12, 2022
In a media briefing, he said: "It would be amazing. The last time I was in NASCAR I think was quite a few years, a lot of years ago. It would be really special.
"It's a very special race to take part in and it's hard to get in the show when you have to qualify on time or run the duel (qualifying race). It makes it more stressful. Just making the show would be something special."
Villeneuve over the past three seasons has been competing in the NASCAR Euro Series.
"I've always wanted to race in NASCAR, it's been a matter of opportunities and it's become more and more difficult to get racing," he added.
If Villeneuve is to appear in the Daytona 500 he will need to qualify via speed or through the qualifying races because Team Hezeberg are a non-chartered team.
Being a chartered team in NASCAR guarantees entry into the field of every NASCAR Cup Series points race, while also holding the teams to a minimum performance standard.
On top of Daytona, Villeneuve hopes more opportunities will also come up to race in NASCAR with Team Hezeberg during the upcoming season.
"It's a new team, a small team, and right now we are focusing on Daytona and hopefully we'll do more races," he stated.
"It felt great to be back in the car. I did a few laps in the Charlotte Roval [Next Gen] test, which was very complicated. The car was strange to drive there.
"To get back [to Daytona] there are a few races in the world that stand out for me – the Indy 500, the 24 Hours of Le Mans and Daytona. It's part of that very small group of special races that if you get the chance, try it out."