Jacques Villeneuve warns Oscar Piastri playing a 'very dangerous game'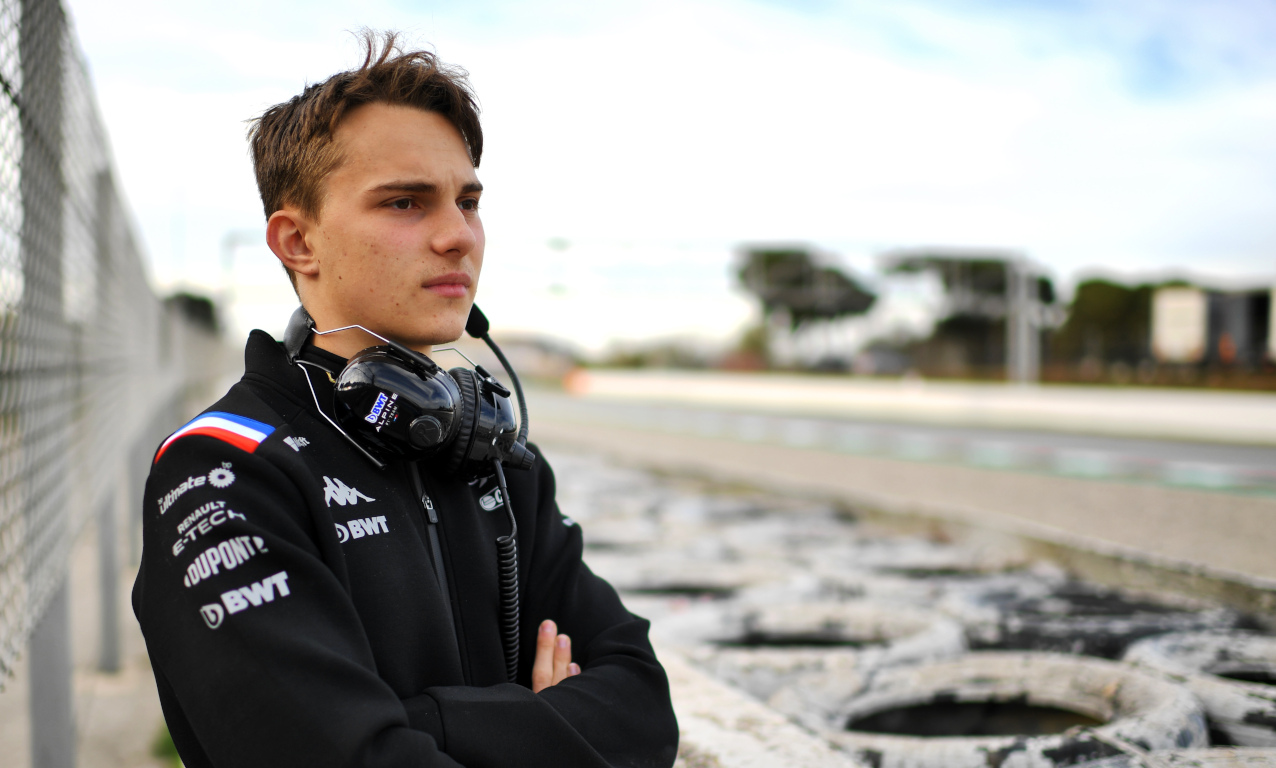 With two F1 teams believing they have a claim on Oscar Piastri for next season, Jacques Villeneuve has warned the 21-year-old he is playing a "very dangerous game" with his reputation.
An Alpine reserve driver for this year's championship, the team having supported Piastri through his title-winning F3 and F2 campaigns, the Aussie was announced as Fernando Alonso's 2023 replacement earlier this month.
However, shortly after he took to social media to deny he'd be racing for Alpine, the driver speculated to have already signed a deal with McLaren to replace Daniel Ricciardo.
With Ricciardo announcing on Wednesday this season will be his last with McLaren, it is expected to be only a matter of time before McLaren confirm Piastri. Alpine, though, insists he's theirs.
Team boss Otmar Szafnauer told El Confidencial: "We have a contract with Piastri, which he signed in November.
"We have spoken to our lawyers and they have told us that this is a binding contract, so part of that contract allows us to put Oscar in one of our cars in 2023, which is the reason we issued the press release."
He expects the contract dispute could go all the way to the High Court as Alpine will want compensation if Piastri isn't in one of their cars next season.
But while the saga is for now a short-term one, where will Piastri race in 2023, Villeneuve has warned the Aussie it could have long-term consequences.
"This one is fun to watch because it just surprised everyone," the 1997 World Champion told Reuters. "To start like that with that kind of pressure is not easy.
"It brings to your name into question that whenever a team or sponsor will sign a deal with you there will always be this question, umm how will we be treated?
"What will happen when we trust this person? It's a very dangerous game to play."
The Canadian has also warned his prospective 2023 employer that just because Piastri shone in the junior series, they may not be getting a F1 World Champion as not everyone excels under motor racing's biggest spotlight.
"There's F1 and then there is the rest of world and there are so many drivers over the years who have been kings in every other form of racing and winning everything," said Villeneuve.
"Then the minute they got to F1 they just couldn't handle it because it is huge step up both in talent, pressure and mental ability.
"Piastri has been amazing all the way through but how is he in F1 we don't know yet. That is the big question."
But has Oscar Piastri broken his word to Alpine?
The Piastri saga may all come down to a moment of timing, 1 August.
Alonso informed Alpine on the morning of 1 August, as F1's summer break began, that he would not be taking them up on their one-year offer for next season and instead would be leaving for Aston Martin.
That came as a huge shock to his Alpine bosses who believed the Spaniard was on the verge of signing that one-year offer. That left them in need of a Plan B, but that – or so they thought – was a simple solution as they had Piastri waiting in the wings.
They announced him on 2 August, and hours later he rejected the seat.
The reason being, or so it has been widely speculated but without any confirmation of the sort, is because he had already signed with McLaren. After all the 31 July deadline had already past.
That is the date most drivers have for teams to exercise their options for the following season and, as Alpine had not done so by then, he reportedly signed a reserve driver with McLaren, one that would be upped to a race driver seat as soon as they resolved Ricciardo's exit.
Had Alonso informed Alpine a day earlier, had they snapped up Piastri's option immediately, it would be a different story evolving right now with Piastri in the Alpine and Ricciardo probably holding onto his McLaren seat.