Villeneuve questions Leclerc's title credentials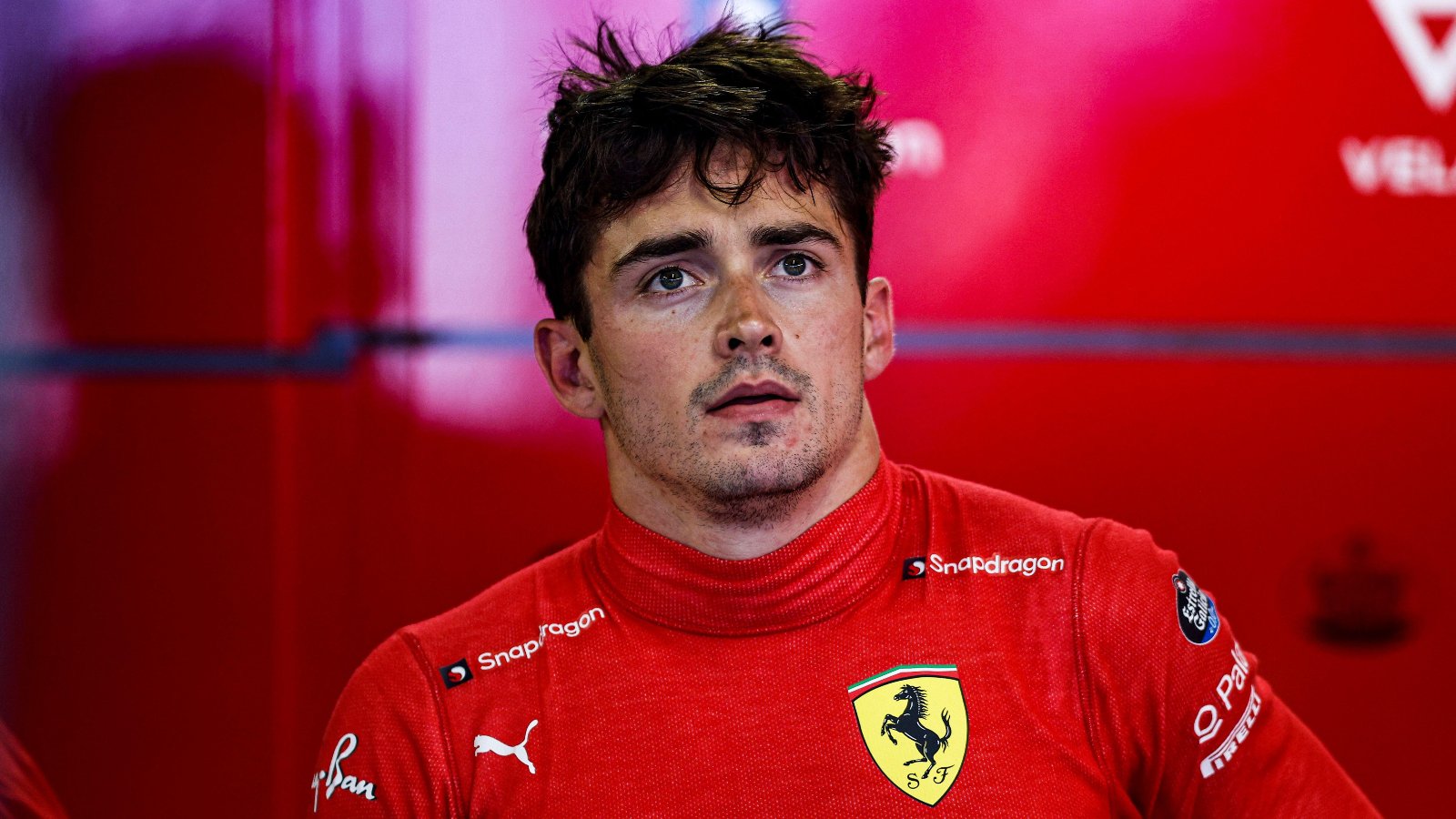 Jacques Villeneuve has questioned Charles Leclerc's ability to win the World Championship and criticised the Ferrari driver for making "little mistakes."
It has been quite the reversal of fortune for Leclerc in recent weeks. Having led Max Verstappen by 46 points at one stage, he now finds himself 49 points behind the Dutchman, as well as trailing Sergio Perez by three.
Leclerc has been heralded as a future title winner from a young age and while this season's problems have largely been his team's rather than his fault, his title credentials have now been brought into question by a man who knows what it takes to win the sport's top prize.
Villeneuve won the 1997 World Championship with Williams and said the 24-year-old Leclerc needs to iron out the small errors in his driving.
"He's super-quick, but right now he still makes a few little mistakes that he shouldn't," Villeneuve told the F1 Nation podcast.
"Imola, for example, then he's not helped by the team. That's the energy they all have together.
"Right now we know he's fast, he's aggressive, is he a World Champion? Is he like Max? How is he under pressure when it's money time for the championship?
"That's what we still need to find out."
Ferrari bounce back at the Canadian GP
After a poor Azerbaijan GP, Ferrari came back with a strong drive from both Carlos Sainz and Charles Leclerc in the Canadian GP.
Villeneuve was also left disappointed by Leclerc's showing in Montreal where the team gambled that it was the best opportunity to take a power unit penalty, after their troubles in Baku.
The Canadian believes Leclerc should not have been happy with any lower than P4.
"When you're in a Ferrari, you should only have a Red Bull in front of you," Villeneuve said.
"Before the race, they took those penalties because it's Montreal, and in their minds, the worst they could finish was P4 having [Sergio] Perez still in the race – and they didn't.
"That also shows how good Lewis [Hamilton] was because he was actually in front of a Ferrari. There was also a safety car that allowed Charles to get close to the pack, and he finished fifth.
"It's good salvaging of points, but it's not good enough. They had a poor pit stop and got out behind four cars instead of ahead of them.
"Fighting to get those positions killed their tyres, and that's why they didn't get the Mercedes in the end."