'Red Bull overspend wasn't cheating, teams lying about traction control is'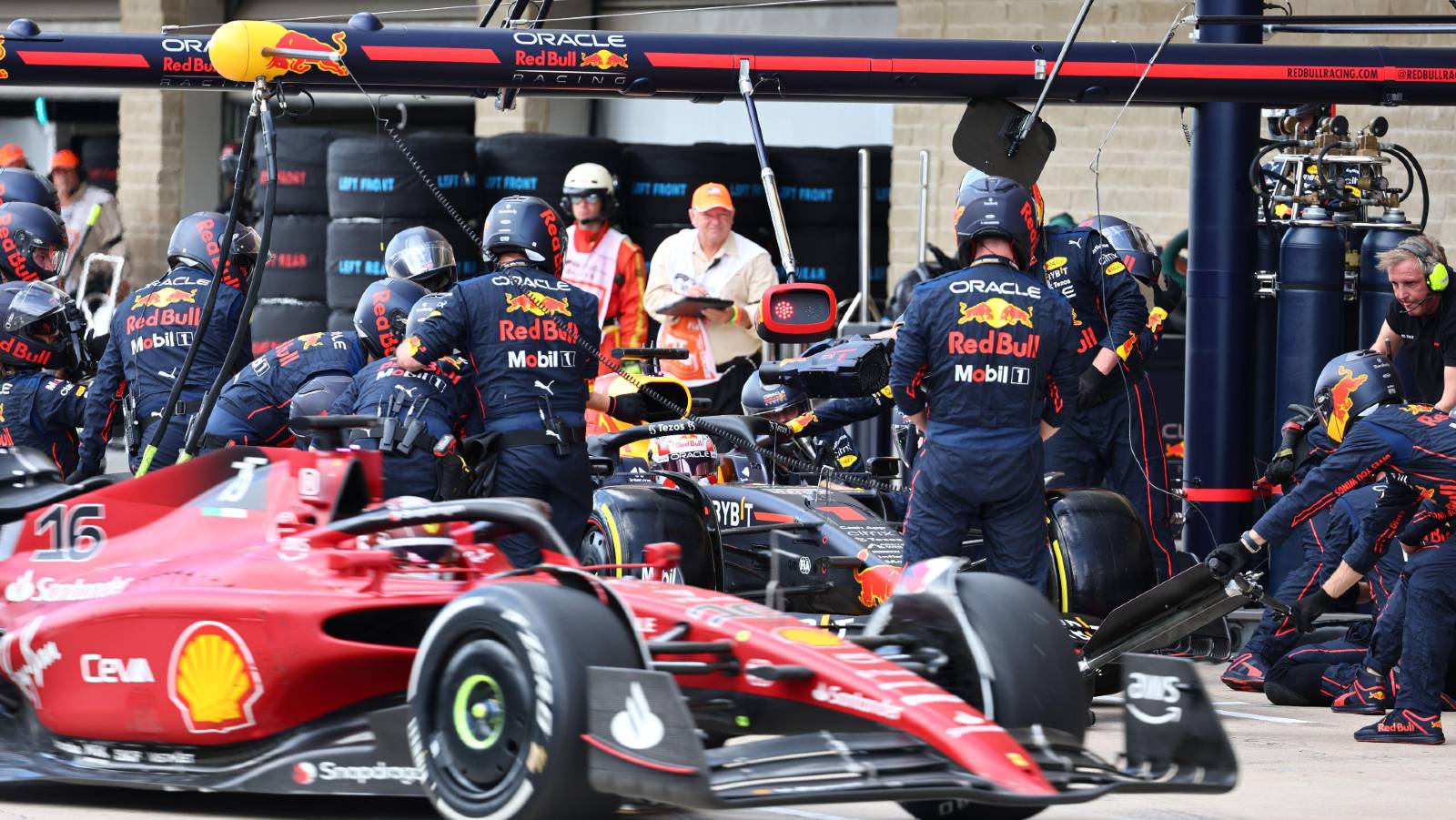 Jacques Villeneuve doesn't believe Red Bull's overspend in 2021 constitutes "cheating", saying that word should be reserved for teams "lying about traction control".
Last week in Mexico the FIA confirmed Red Bull had signed an Accepted Breach Agreement having breached the cap ceiling by $2.2 million.
However, 1.4m of that came from an unclaimed tax credit with motorsport's governing body insisting Red Bull hadn't had done anything in "bad faith, dishonestly or in a fraudulent manner".
Rivals still called for harsh sanctions, Red Bull hit with a $7m fine while also losing 10 per cent of 2023's development time.
Writing in his latest formule1.nl column, Villeneuve said: "In Mexico, of course, it was also about Cashgate, although it will not damage the sport. When McLaren got that mega fine of 100 million, that didn't happen either.
"The ruling and the penalty for Red Bull have not yet made it clear to me what is and what is not allowed and what punishment you will receive for it.
"And then there was also the tax setback, otherwise the excess would have been less than a million. So it's hard for me to say whether the punishment is severe enough."
"In any case, it's not cheating," he continued. "Lying about traction control is cheating.
"Whether it would have made a difference in the outcome this year, I doubt. Red Bull is so strong that they would have won anyway."
Back in 1994 Michael Schumacher's rivals believed his Benetton team was running illegal traction control as Schumacher raced to his first World title.
The sticking point for Villeneuve
Villeneuve like many others wants to know what happens to that $7m that's now in the FIA's bank account, or at least will be within 30 days of the ABA being signed.
Red Bull benefitted from the overspend so the 1997 World Champion reckons their rivals should be the ones to benefit from the fine.
"What I have trouble with is that the FIA is now collecting seven million dollars," he said.
"So it has hardly any effect for Red Bull and the other teams don't get a cent from it.
"The ten percent less time in the wind tunnel does hurt, it will slow them down.
"But it does not give the others a lap time, part of the fine would help. Just divide that among the teams."
Would Red Bull have won the titles without the overspend?
That is in all honesty a question no one can ever answer but you can bet nine teams are saying no, one is saying yes.
Lewis Hamilton reckons without the "at least four more upgrades" that Red Bull brought to the track last season after Mercedes stopped developing their car, it would have been a more level playing field going into the final races of the championship.
"If we spent 300,000 on a new floor, or adapted a wing, it would have changed the outcome of the championship naturally because we would have been in better competition in the next race if you add it on," he said.
It's fair to say Hamilton doesn't think the 2021 title race would have even gone down to Abu Dhabi and all its controversy were it not for Red Bull's overspend.
This year, though, is perhaps a different story given how Red Bull have romped race after race to two early championship titles.
Winning 16 of this year's 20 races, the Milton Keynes squad had dominated the top step of the podium while Ferrari imploded and Mercedes bounced.
Even if Red Bull had gained the "couple of tenths" advantage that Ferrari claim their overspend was worth, Red Bull's rivals still weren't up to the challenge.
That's on them, but next season they'll have an opportunity to seek revenge given that Christian Horner reckons Red Bull will lose "half a second" because of the restricted wind tunnel time.
But again rivals say something completely different…