Villeneuve expects an 'unbeatable' Hamilton in Saudi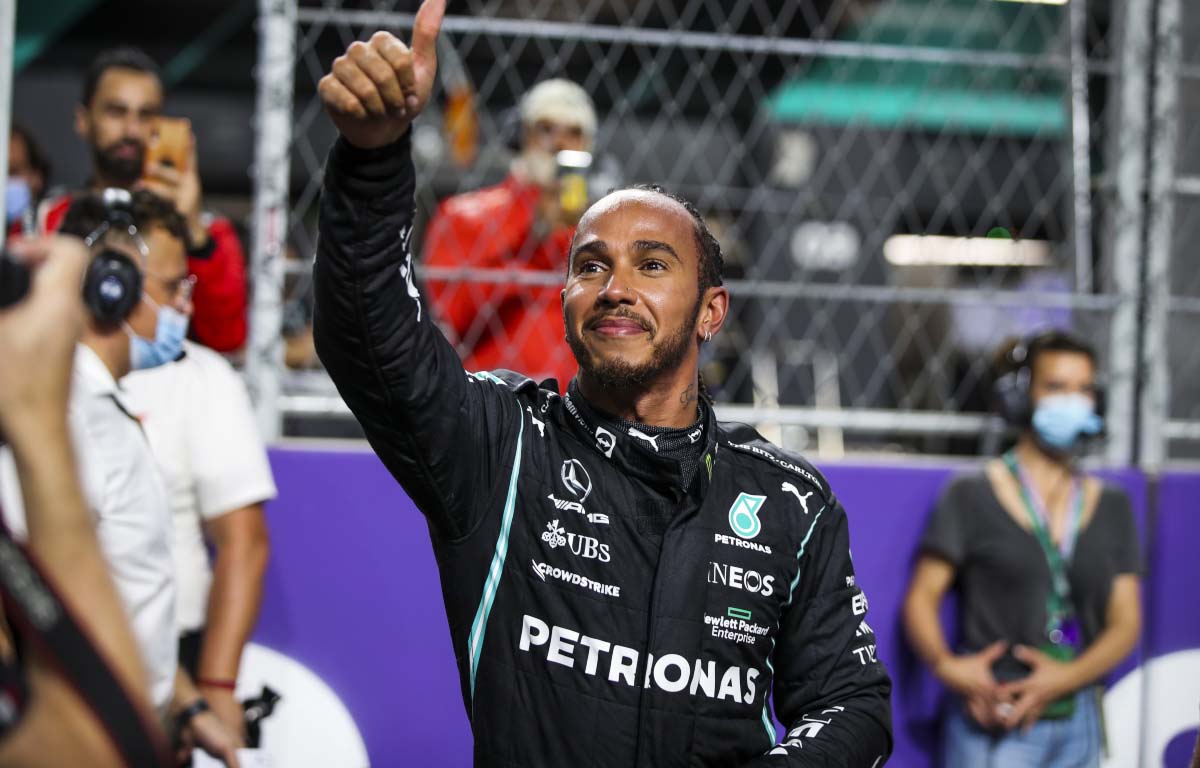 Jacques Villeneuve believes the combination of Lewis Hamilton and his fresh power unit make for an "unbeatable" combination in Saudi Arabia.
Hamilton took pole position in Jeddah on Saturday, but only after Max Verstappen had crashed at the final corner while on a faster lap in Q3.
The performance between the two title contenders has appeared to be close all weekend, but the 1997 World Champion expects the fresher horsepower in Hamilton's car to pay dividends on Formula 1's new second-fastest circuit over the course of a lap.
"In Saudi Arabia, Lewis [and] Mercedes will mount the engine he used at Interlagos and I believe he will be almost unbeatable with that power unit," Villeneuve told Gazzetta dello Sport ahead of the weekend.
"The Honda powertrain provides the same horsepower from the start to the end. Mercedes' one is not only new but it presents some differences inside. It really seems like it is from another planet."
MAX VERSTAPPEN HITS THE WALL AT THE FINAL CORNER!

LEWIS HAMILTON TAKES POLE IN JEDDAH! #F1 #SaudiArabianGP pic.twitter.com/zd3XETC0AB

— PlanetF1 (@Planet_F1) December 4, 2021
Hamilton has moved to within eight points of his title rival after taking consecutive victories in Brazil and Qatar, and will start as red-hot favourite to make it three in a row in Jeddah.
Mercedes have roared back to form since Red Bull dominated in Mexico and they hold a five-point lead in the Constructors' Championship heading into the final two races of the year.
But Villeneuve's theory is the Silver Arrows may have held their cards close to their chest before the season started its run-in.
"Hamilton's recovery in the last two races has been huge, all of a sudden," he said. "Either they had something up their sleeve or I don't know. It seemed to me all happening too suddenly. Impressive. Let's see if this continues in the last two races.
"Red Bull for sure are used to this kind of pressure, Mercedes are very strong but they had an easy life for years and you can see that, because sometimes they react in an aggressive, bad way, precisely because they are not used anymore to fighting and losing. But they have the ability to win – we saw that in many races."
Valtteri Bottas will line up alongside Hamilton on the front row on Sunday, and he said he will do all he can to help his team-mate prevail in the race.
Villeneuve is not so sure though, believing Sergio Perez would be more likely to play the 'wingman' role for Verstappen than Bottas would at Mercedes.
"Bottas for sure helped Lewis out a lot in Hungary, but you see the difference between him and Hamilton," said the former Williams and BAR driver. "We knew Perez was not at Verstappen's level  but he improved.
"In the end, between the two of them, he [Perez] will be the one more willing to help out also because he already has a contract for next year. Valtteri aims at doing a good result for himself – he doesn't want to help the team and you see that."
Additional reporting by Luca Brambilla