Jaime Alguersuari brands 'terrible' Ferrari 2022 season a 'disaster'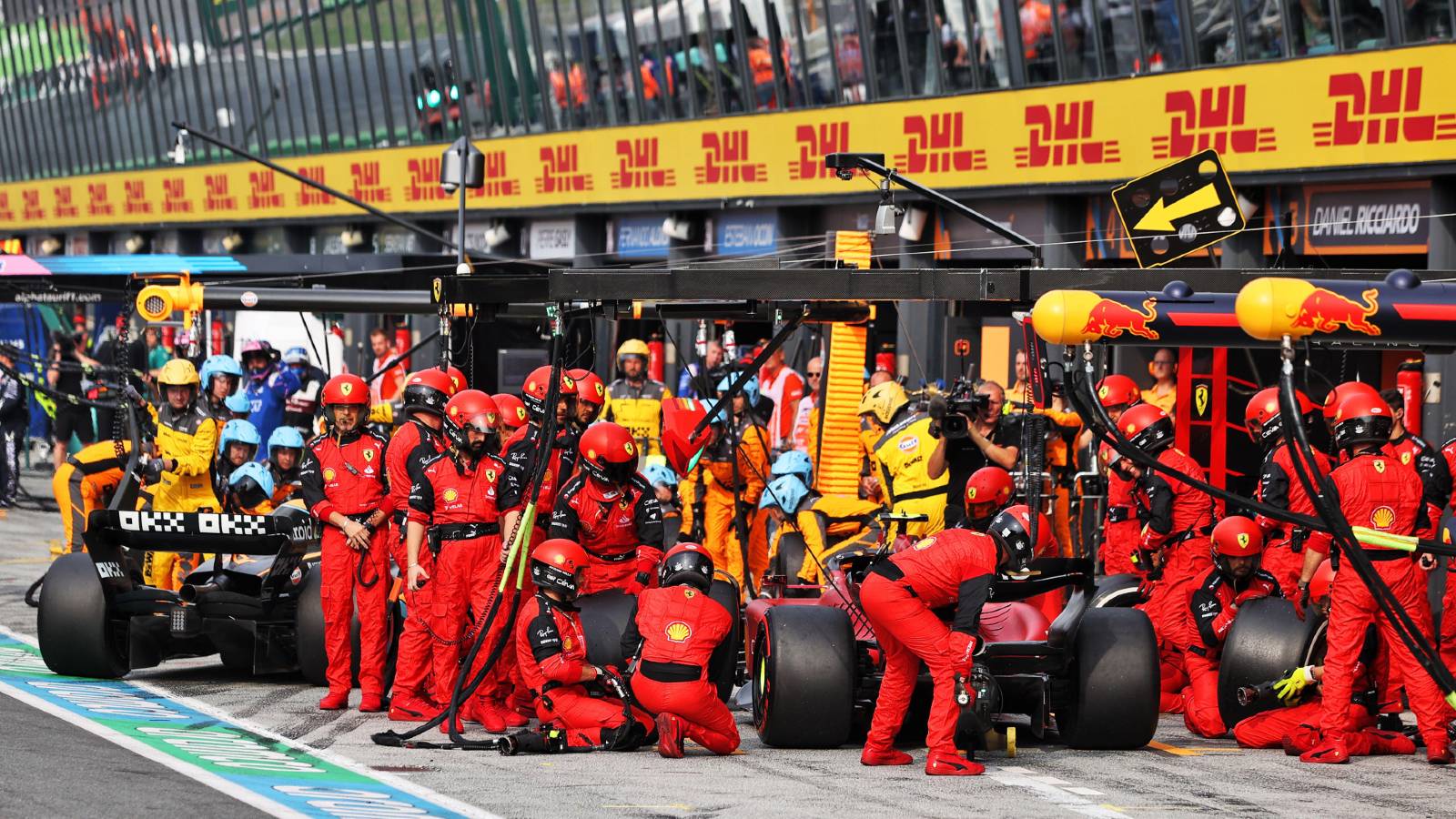 Ex-Toro Rosso driver Jaime Alguersuari does not have many positive words to say about Ferrari and how their season has crumbled.
Having fallen away from the battle at the front, Ferrari set their sights on returning to that conversation from 2022, seeing the F1-75 as that prime opportunity thanks to the overhaul to the regulations.
And in terms of car performance, the F1-75 has certainly proven itself capable of challenging for wins and titles. Sadly for Ferrari, their personnel on multiple occasions have not.
Thanks to a combination of driver and team errors, Ferrari now find themselves effectively out of contention for the titles.
Red Bull's Max Verstappen tops the Drivers' standings, 109 points clear of Ferrari's Charles Leclerc, while Red Bull are 135 points ahead of Ferrari in the Constructors' with seven races to go.
In Alguersuari's opinion then, the 2022 campaign has been a "disaster" for Ferrari.
Put to him on Sky Sports F1's 'Any Driven Monday' that it has been an up and down year for the team, Alguersuari replied: "It's been terrible. It's been frustrating.
"They've built a really amazing car, right from the testing you could see in Barcelona, they were the quickest. They went to Australia, they were on pole, and for some reason, they just couldn't really make it with the engine failures and not reliable at all.
"And at the end of the day, Formula One is not just being the quickest out there, you have to finish the race. For the drivers, I think it was also very difficult psychologically, especially because you're the quickest out there, you can win races, you can still be a title contender, and then for some reason or the other, they just mess up.
"They messed strategies with the tyres, then problems with the engine. So, of course, psychologically there is a problem, it affects you somehow, and then you make mistakes.
"So I think all in all, they just didn't find a way, and that's frustrating. And still a long way to go, so let's see how they come out after that."
Ferrari were making life difficult for themselves again last time out in Zandvoort, a very slow stop hampering Sainz before an unsafe release later in the race resulted in a five-second penalty, leaving Sainz to be classified P8 and not in the best of moods.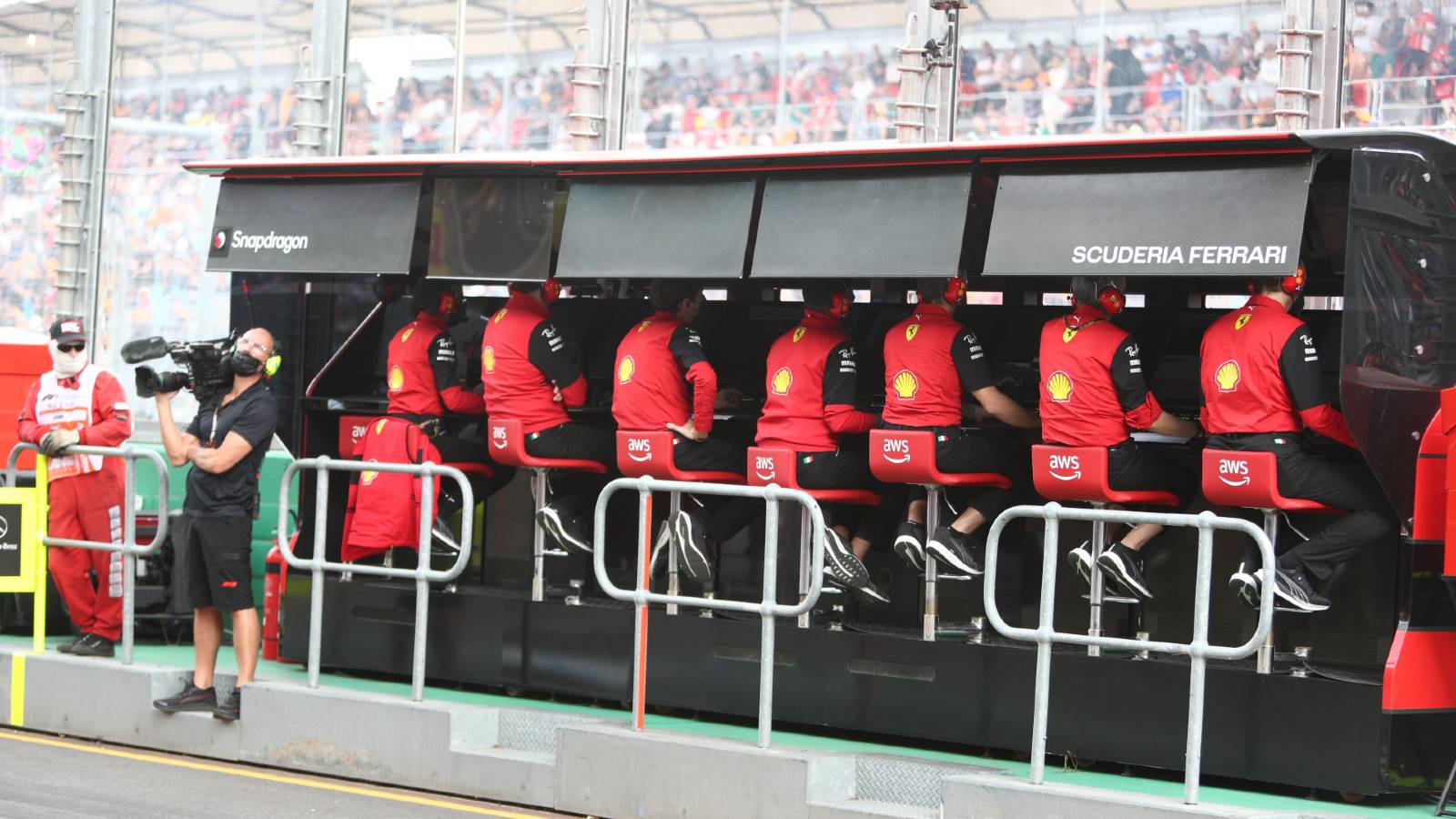 Suggested that it must have been hard for him to watch his compatriot Sainz suffer from those two Ferrari errors, Alguersuari replied: "Yeah, and it's not the first time we've seen it.
"So it's frustrating as I said before, because you really expect the best from your team, every race, especially when now it's not just about having the best car and doing amazing laps. You can't really fail anywhere on the pit stops, on the strategy, if you want to go for the title, you have to finish the race, you have to finish in the top three. This is something Carlos is really aware of.
"If you look at his performances and his average scores, he's always in the top five, top six. When it rains, he deals with the situation in a really perfect condition. He's managed to always survive, which is super important for a top team.
"So, if you want to go for the title, you cannot really make mistakes and the team should really be aware that they are not performing well for the drivers at all. It's been a disaster. It is being a disaster."