Allison wants blue flags to be scrapped
James Allison wants blue flags to be scrapped, stating that both on and off track, it would make the sport more interesting.
The rule that backmarkers must let faster cars through came in for criticism as recent as the 2020 Spanish Grand Prix when Sergio Perez and Daniil Kvyat were, unfairly in the eyes of many, penalised for apparently ignoring the flag.
"I don't understand where I should have moved," Perez told reporters at the Circuit de Barcelona-Catalunya after the race.
"Hamilton caught me very late in the lap and then the final sector is very tight, very narrow.
"So I didn't have anywhere, it would have been very unsafe for me to do something there.
"Still I got a penalty which I feel was very unfair, but it's how it is."
Given how much faster the Mercedes car is than any other on the grid this season, the German team are the ones that benefit the most from blue flags by far.
Get your hands on the official Mercedes 2020 collection via the Formula 1 store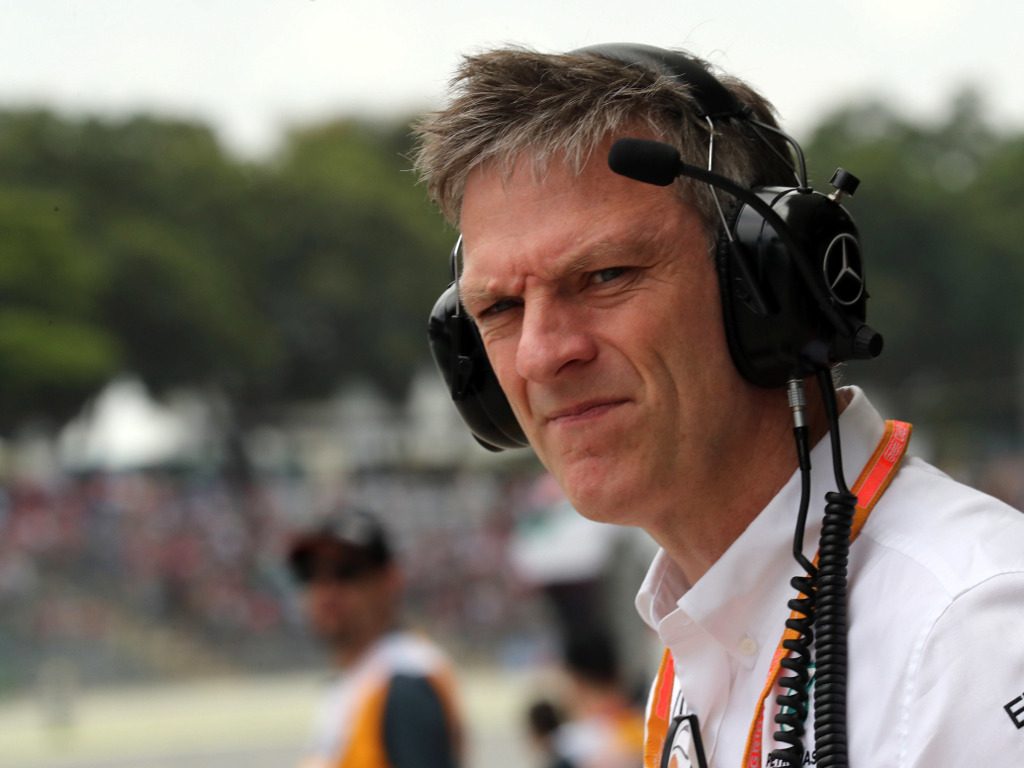 Despite this, technical director Alisson wants to be rid of them. Not only does he feel it would make for better races, but he also thinks it would make F1 more interesting behind the scenes.
"Well first off I wouldn't really muck around in the technical regulations," Allison said in response to a fan question in a video on the Mercedes Youtube channel.
"It's valuable if you want to try and make the cars safer or if you want to speed them up or slow them down. But it's really really difficult to make a technical change that will materially affect the way in which the cars race against one another.
"Sporting regulations, well that's a very different prospect and there I would make one change.
"Everyone around me would probably hate me for this. I know Toto would definitely not support it but I would say do away completely with the blue flags.
"It would make the races an absolute nightmare for a fast car because as we came up to lap people they wouldn't get out of our way. We would have to fight our way through them and that would make every race interesting all the way through the race.
"It would also mean that teams would have to forge alliances with one another and you would have to be very very nervous of teams you'd fallen out with which would make it, politically, incredibly intriguing as well.
"Such a change would be disastrous for us but probably really really interesting in the long term for the sport."
Follow us on Twitter @Planet_F1 and like our Facebook page.