Allison: New regs 'dwarf' any other changes in F1 history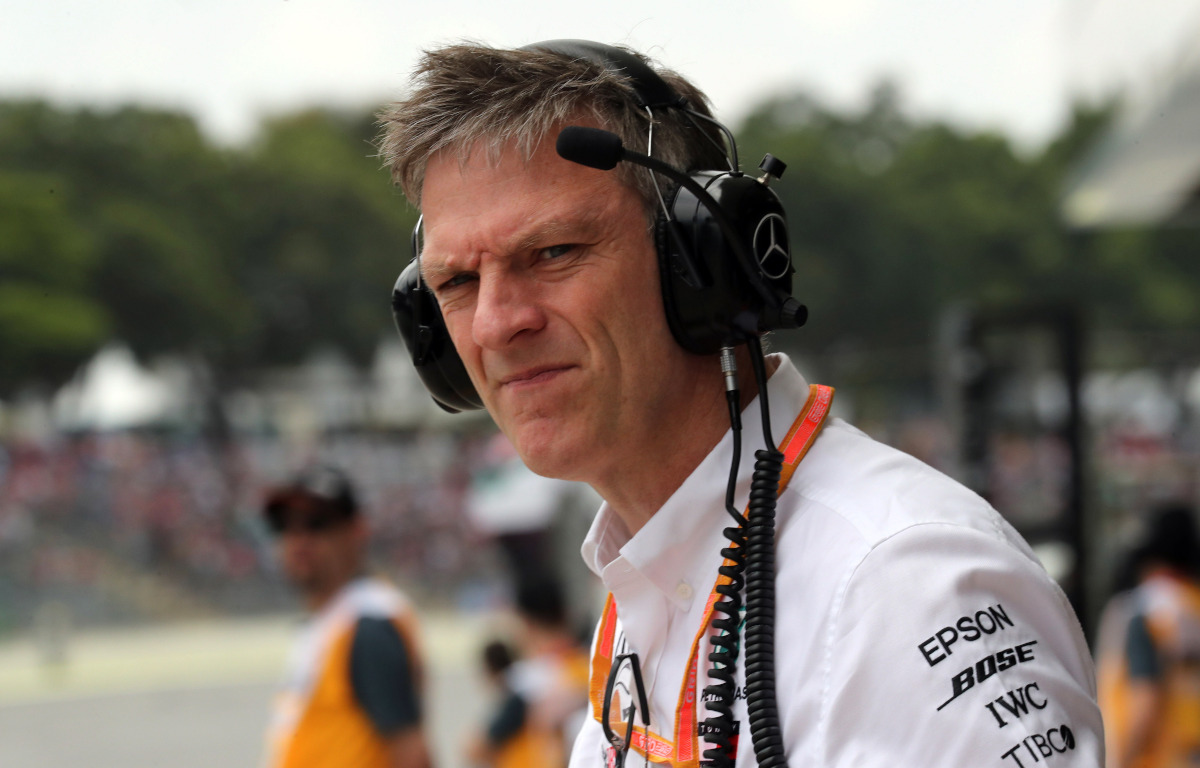 Mercedes chief technical officer James Allison believes that the new technical regulations that are being introduced this season "dwarf" any other changes in Formula 1 history, and he believes that some teams could get it completely wrong.
The Silver Arrows go into the 2022 Formula 1 season as defending Constructors' World Champions having beaten Red Bull to the title last season. The team has dominated the hybrid era of Formula 1 since it was introduced in 2014.
Speaking to the Mercedes YouTube channel ahead of the 2022 season, Allison said: "We've been buried in them [regulations] and the reality of making them real for so long, that it's easy to forget sometimes just what a massive set of regulation changes these 2022 rules represent.
"I've been working in the sport for over 30 years and they dwarf anything else I've ever seen. I suspect if I were to dig out Wikipedia and go through every season of the sport that there's ever been, there would be nothing to match the scale of the change that comes with 2022.
New year, new car, new era of Formula One! A lot has changed for F1 2022… 👀

In episode one of our new series, James Allison sets the scene for us, talking through just how significant these regulation changes are… 🤓

— Mercedes-AMG PETRONAS F1 Team (@MercedesAMGF1) January 24, 2022
Allison continued: "The rule set is not only enormous – the regulations are about twice the size of what's preceded them – but they're all almost entirely different from what came before them and that has meant that we've had to reinvent the car tip to toe.
"Everywhere you look, it's completely new. Not just new as in new parts, but new as in [a] completely new philosophy.
"[A] completely different aerodynamic package, different brakes, different wheels. Crucially, different tyres and even the engine – one of the things which is less touched by the regulations than many – even there, the power unit has to be prepared so that it can be frozen for three years.
"All the goodness that you can possibly pack into it has to be packed into it now, or forever hold your peace because, after that, changes will be very, very difficult to make real.
"It has been incredibly hard.
"Very challenging, and long, to get our heads around this and to try to figure out what the best response is to these regulations, and where the opportunity is to be found in order to put a car on the track in a few short weeks from now, that gives us a chance of being competitive right from the beginning."
Mercedes will launch their new car, the W13, on February 18 where it will also get its first shakedown test at the Silverstone circuit. George Russell will attend both events however, it remains unclear what Lewis Hamilton's commitments are this season.
The seven-time World Champion has not been heard from on social media since losing the World Championship to Max Verstappen last month.
PlanetF1 Verdict
Biggest rule change in F1 history, says Allison
James Allison believes that the 2022 regulations are the biggest change in Formula One history.