Mercedes: Bottas' strategy wasn't to block Max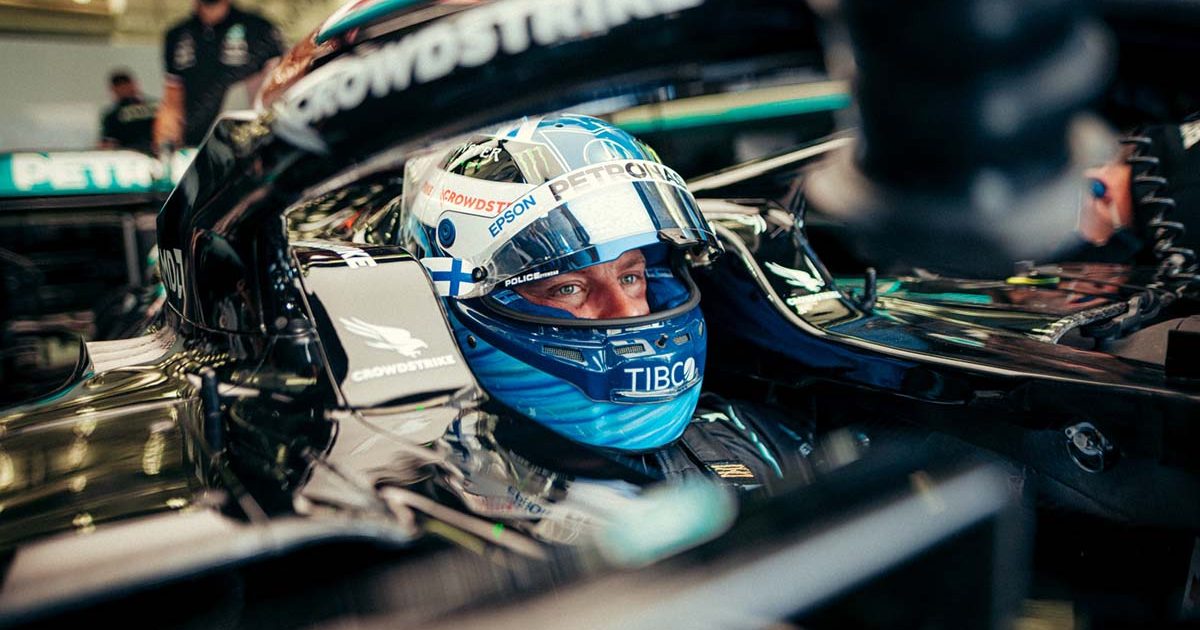 James Allison has said that the original plan in Bahrain, before the poor pit-stop, wasn't for Valtteri Bottas to hold up Max Verstappen.
Even before a 10-second pit-stop, the Finn struggled to get involved with the fight at the front after being passed by Charles Leclerc at the start and getting stuck behind him for a few laps, thus losing touch with Verstappen and Lewis Hamilton.
After the race, he was unhappy that the team had put him on what he felt was a "defensive" strategy rather than take a risk in an attempt to get him back in the mix.
However, Allison claims that, if not for the issues during his second stop, Bottas would have in fact been a threat to the Dutchman on the strategy they chose.
Check out all the latest Mercedes merchandise via the official Formula 1 store
As you might expect after the intense #BahrainGP… there's a lot to unpack in our first @F1 Race Debrief of the 2021 season! 😅

James Allison talks hard-fought battles, pit stop issues, strategy calls and more! 👀 👇

— Mercedes-AMG PETRONAS F1 Team (@MercedesAMGF1) March 31, 2021
"If Valtteri's second pit stop had not gone wrong, were we positioning Valtteri as a sort of traffic jam to hold up Max in his pursuit of Lewis? The answer to that is no," the technical director said in a debrief posted on the Mercedes Youtube channel.
"The stop lap that we chose for Valtteri was the lap that gave Valtteri his best chance of getting past Max. Valtteri had a nice set of Hard tyres in the garage, as did Max, but the Red Bulls had shown some nervousness about making long stints. They had stayed out on the track when Lewis had managed to undercut them earlier in the race.
"And so, we knew that by stopping Valtteri when we chose, we would present Max with a dilemma. After a couple of laps of Valtteri being on those new tyres, if he had a good pit stop, he would have already been threatening Max for the undercut.
"Max would have had to come in to protect against Valtteri and that would have allowed Valtteri to be right up against Max and able to fight with him for position.
"If Max had continued to show the sort of nervousness that Red Bull had exhibited about doing long stints, then it would have allowed Valtteri to get past him with an undercut if Max chose not to cover him and that would have placed Valtteri ahead of Max on the road and with the same sort of chance that Lewis had of defending against Max later in the race.
"So, the time when we chose to stop Valtteri would have given Valtteri his best chance of getting in front of Max."
Toto Wolff also defended the strategy that Bottas was given, saying there was very little option to go down an alternative route, and seemed to be somewhat dismissive with his driver after the race.
Follow us on Twitter @Planet_F1 and like our Facebook page.