McLaren predict the end of porpoising problem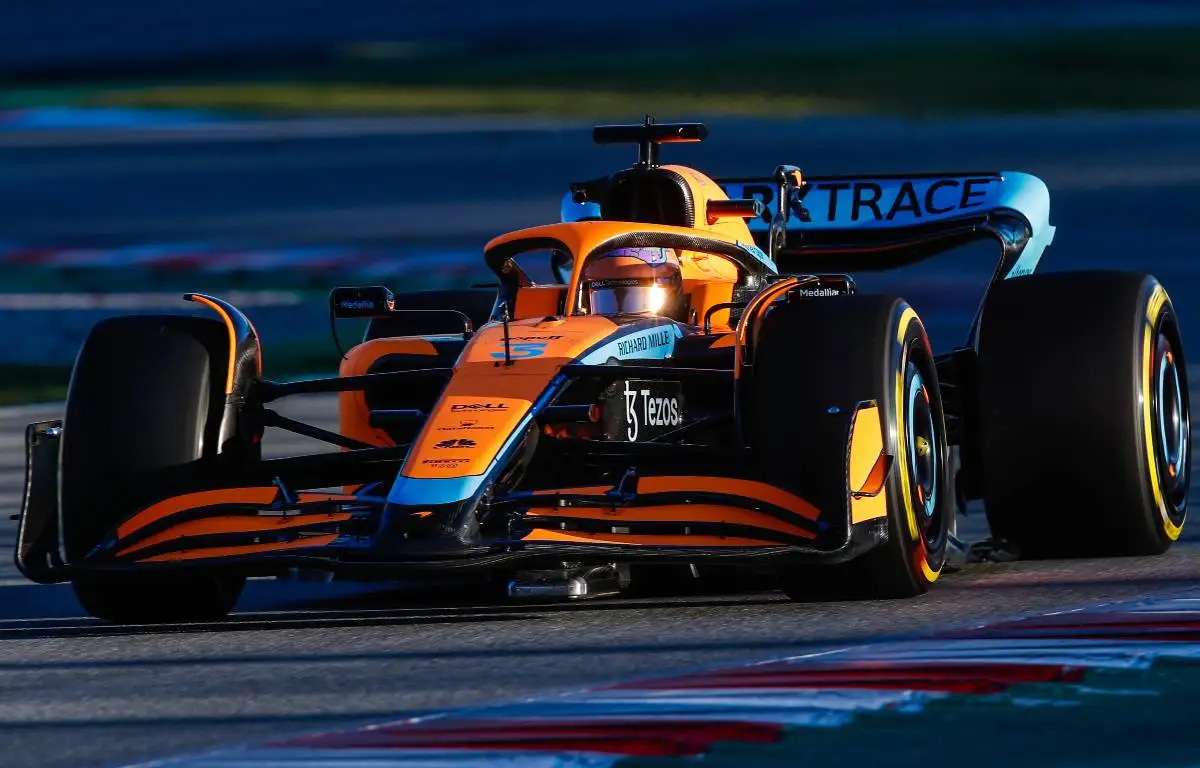 McLaren technical director James Key has played down concerns of porpoising on the Formula 1 grid, believing teams will get the issue sorted quickly.
Some drivers complained heavily about the sensation of seeing the car bounce and lurch at high speed, with Charles Leclerc in particular saying the porpoising experienced in his Ferrari made him feel "a bit sick" behind the wheel.
But McLaren are said to be the first team to have found a way around the sensation, which sees the cars' downforce generated through their ground effect aerodynamics, which pulls the car down towards the track surface, which leads it to stall when the floor hits the ground, meaning the car bounces up again and repeats the motion – but the teams do not believe it will last long.
"There is something to learn. I am sure it is something that everyone will get on top of," Key said in Barcelona, quoted by Crash.net.
Bumpy road to the top for Charles Leclerc! 🤕#F1 pic.twitter.com/Z6a5e6d3bo

— Formula 1 (@F1) February 24, 2022
"It is a topic because it is very visible, but ultimately there will be solutions there between the set up the aerodynamic development, where you discover how to manage it.
"I do not think it'll be much of a topic after the first five or six races."
But Key said it has not been so much of an issue at McLaren, while other teams such as Alpine also claim to have worked out a solution to the problem of bouncing at high speed and into braking zones.
While they believe they have something of a handle on it, Key has not ruled out bringing further measures in to remove it entirely from the McLaren.
"We have experienced a little bit of that," he admitted. "We have seen on most cars that it is obviously a factor of the ground effect car which is extremely sensitive to ride height.
"You can get it into an oscillation that can be set off by a bump. Then you get this instability very down low, and the car comes up and picks up downforce again.
"That is what it does. It is a factor of how these cars work. That is not to say it is not fixable. There are elements of set-up that you can use to try and improve that. We had a couple of test items that appeared to promote it a bit more and removing it reduced it, so you can fix it aerodynamically as well.
"I think where we are is that obviously, we have noticed it. It has not really been a topic for us so far. That is not to say we won't come back with further development, we suffered from it a bit but it is not a major concern or distraction for our drivers right now."
PlanetF1 Verdict
McLaren predict the end of porpoising problem
McLaren's James Key believes that teams will be able to combat their porpoising issues quite quickly.