'Hats off' to Mercedes for zero-pod design
McLaren technical director James Key is giving credit where it is due to Mercedes' innovative zero-pod design for the W13.
The new regulations for 2022 represented a blank sheet of paper for Formula 1, the opportunity for teams to innovate and chase a solution that could catapult them up the pecking order.
At pre-season testing, Mercedes unveiled their unique take on the sidepods, straying from the more conventional wide design and instead favouring very narrow inlets.
It was a piece of engineering Key could only commend, saying it took "courage" from Mercedes.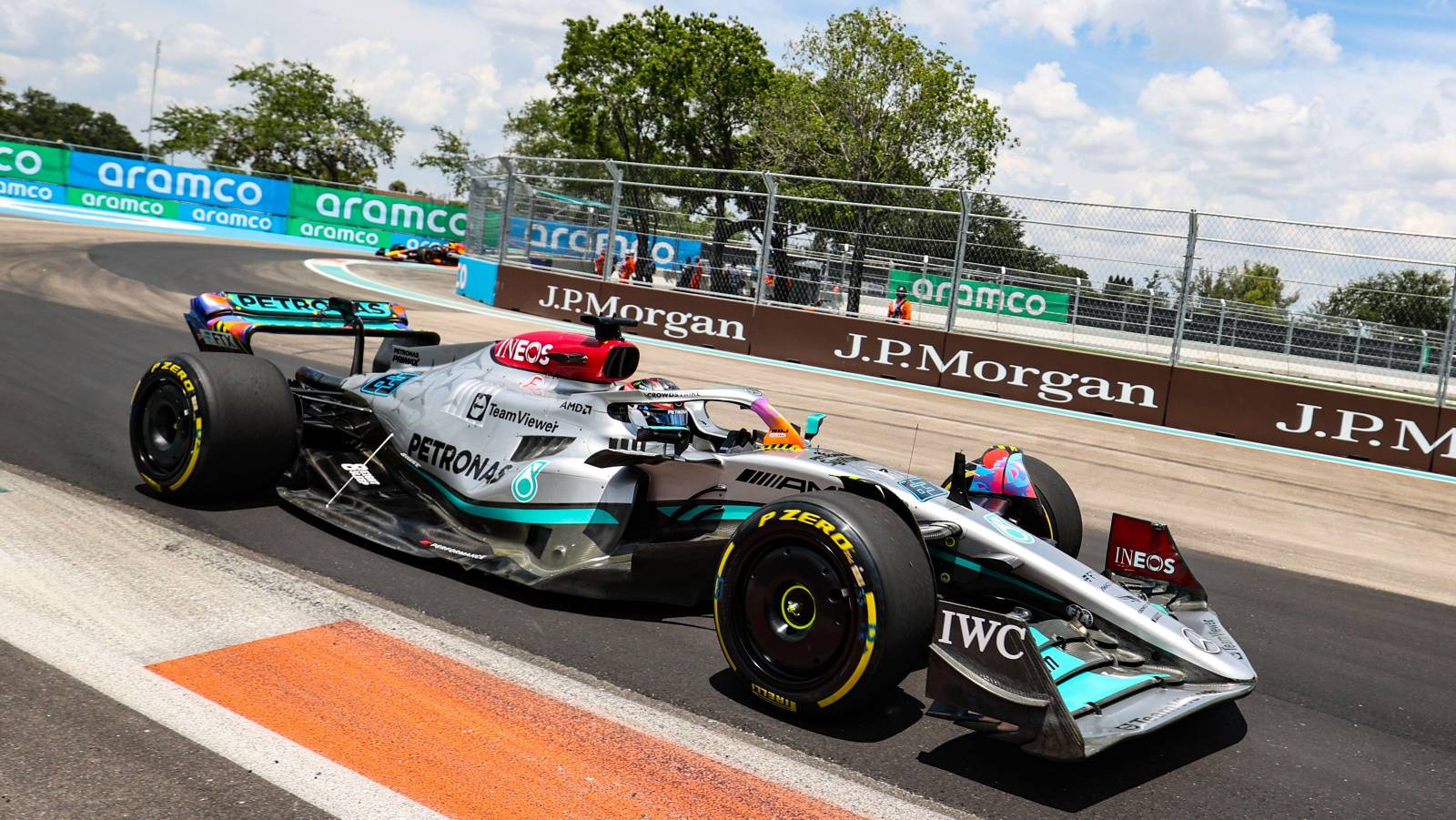 Asked on the Beyond the Grid podcast if Mercedes' zero-pod solution had surprised him, Key replied: "Oh yeah, absolutely.
"Hats off to them for coming up with that interpretation and having the courage to go with it.
"Mercedes really went to an extreme. So yes, I was – I think we were all surprised. But it's great to see a team having the courage, and then the innovation that's gone into that, to have something that's so different."
In the lead up to the new regulations being introduced, one of the main talking points was how restrictive they were compared to the previous rules.
So much so it was suggested the 10 different challengers would end up looking almost identical.
But with the cars now out on the track together and in full view, it is clear a great deal of variation exists between many of them.
Key says it is great to see this level of "diversity" across the grid when there had been so much talk that would not be the case.
"I think it's great to see such diversity," Key stated.
"One of the biggest concerns of before 2022 was 'oh, every car will look the same' – we heard that comment an awful lot."
And of all the areas where the challengers are differing, Key believes it is most profound in the sidepod designs.
"As it turns out, the sidepods were the biggest difference, I think, between cars," he suggested.
Mercedes have not yet been able to achieve the desired results with their W13, P3 being their best result so far, George Russell finishing in that position twice with Lewis Hamilton taking P3 once.
It leaves the defending Constructors' champions P3 in the 2022 standings, 101 points behind Red Bull.
Mercedes take small steps backwards again
Mercedes struggled on the streets of Monaco, but they should still look to the positives.