James Key out, David Sanchez in as McLaren announce major team changes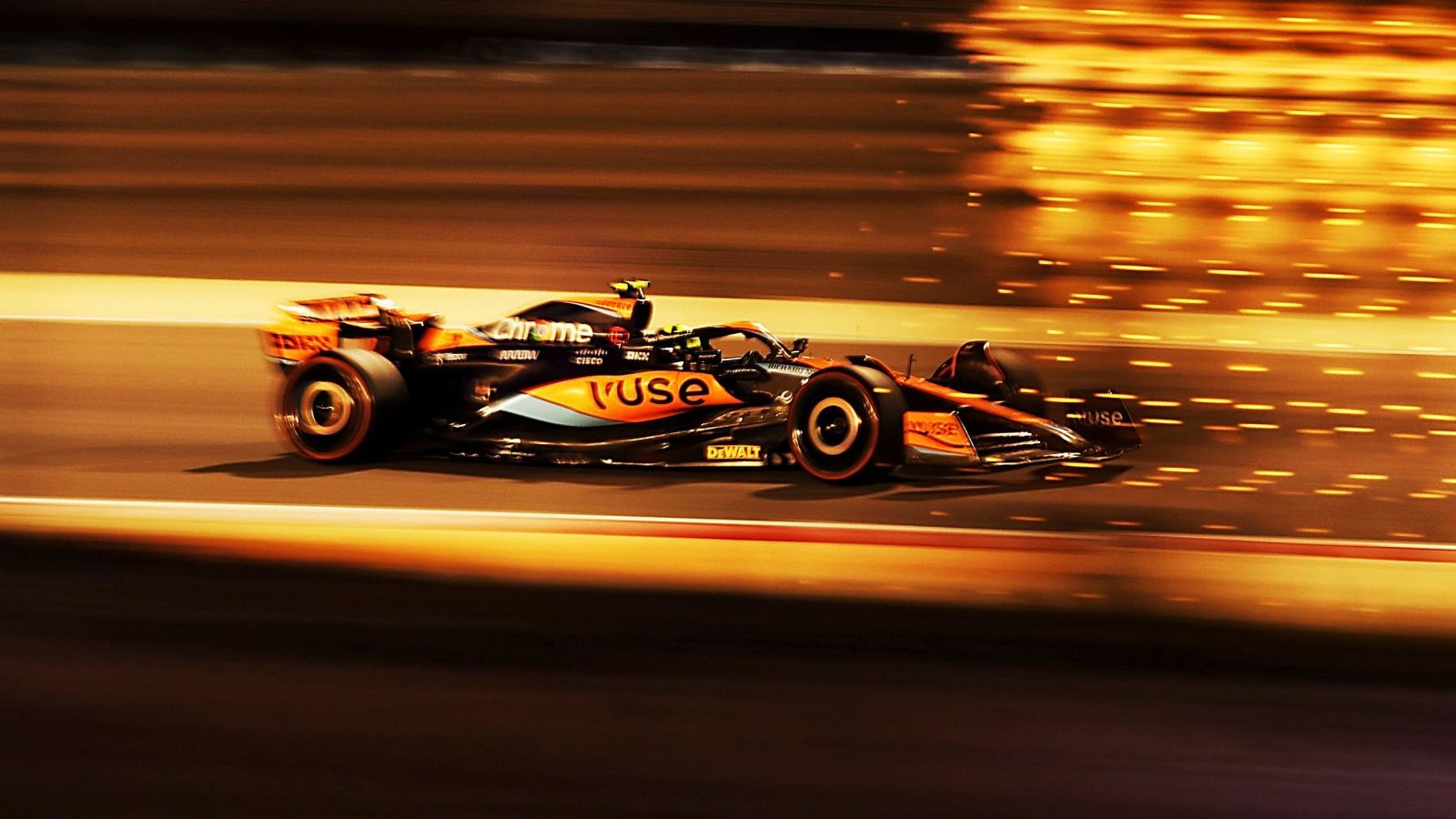 Following a poor start to the 2023 F1 season, McLaren have announced a shake-up of their technical department with immediate effect.
McLaren have taken drastic measures following their lacklustre start to 2023, with changes made across their technical departments as James Key has left the team.
Having gone scoreless in the first two Grands Prix of the season, McLaren made a sudden announcement on Thursday lunchtime to confirm the changes, which reveal the team have taken the decision to "move away from a single Executive Technical Director role", ie. James Key's role.
Instead of a single person in charge, McLaren will be turning to an 'F1 Technical Executive Team', which will comprise of three separate divisions.
All three divisions will report directly to team boss Andrea Stella.
What personnel changes have McLaren made?
Taking the role of Technical Director for Aerodynamics will be Peter Prodromou, who will oversee the entire aero department – the veteran McLaren chief has worked at Woking since 1991, only leaving for an eight-year spell with Red Bull Racing between 2006 and 2014.
David Sanchez, who recently was confirmed at having left Ferrari in the wake of Fred Vasseur's arrival as the new team boss, will also rejoin McLaren. He will oversee the role of Technical Director for Car Concept and Performance. However, he will be unable to join the team until 1st January 2024 due to gardening leave.
Neil Houldey will be an internal promotion, stepping up into the newly-created role of Technical Director for Engineering and Design. Houldey has been with McLaren since 2006, rising through the ranks in the years since.
These three Technical Director roles will be bolstered by the promotion of Giuseppe Pesce – he will become Director of Aerodynamics and Chief of Staff, helping with running the aero department reporting to Prodromou.
Piers Thynne will become the Chief Operating Officer for the McLaren F1 team, working alongside team boss Andrea Stella to "innovate and elevate the standards at McLaren".
While the restructure could be seen as a direct response to a dreadful start to 2023, in which Stella and CEO Zak Brown have both been open about how they expect a poor beginning until updates can come online, the team's announcement emphasises the reorganisation has "been the work of a number of months and takes place ahead of several new key infrastructure projects which are due to come online in phases throughout 2023".
PlanetF1.com recommends
McLaren's Oscar Piastri was not expecting first Q3 appearance to arrive in Jeddah
Andrea Stella appreciative of Lando Norris' 'long-term trust' in McLaren
Lando Norris takes exception to 'complete BS' reports of McLaren tension
Building foundations for McLaren's next phase
Brown, in announcing the changes, made the admission that Woking's technical department has not been able to respond to the demands of Formula 1's new regulations.
"It's important now that we ensure we have a solid foundation as the next phase of our journey," he said.
"It has been clear to me for some time that our technical development has not moved at a quick enough pace to match our ambition of returning to the front of the grid. I'm pleased that, having completed a full review with Andrea, we are now able to implement the restructure required to set the wheels in motion to turn this around.
"These strategic changes ensure the long-term success of the team and are necessary to see McLaren get back to winning ways. We have everything coming into place now with our people and infrastructure and alongside an exciting driver line-up, I'm determined to see McLaren get back to where we should be."
Stella, who stepped up to the role of team boss over the winter as a replacement for the departing Andreas Seidl, said changing the structure had been on his to-do list since assuming the mantle.
"Firstly, I'd like to thank James for his hard work and commitment during his time at McLaren and wish him well for the future," he said.

"Looking ahead, I am determined and fully focused on leading McLaren back to the front of the field. Since taking on the Team Principal role I have been given the mandate to take a strategic approach to ensure the team is set on a long-term foundation, for us to build on over the years.
"This new structure provides clarity and effectiveness within the team's technical department and puts us in a strong position to maximise performance, including optimising the new infrastructure upgrades we have coming in 2023.
"Alongside Peter and Neil, I'm delighted to welcome David Sanchez back to the team to complete an experienced and highly specialised Technical Executive team, with the collective aim of delivering greater on-track car performance.
"I'm looking forward to continuing working together with Piers, who will play a fundamental role to define and deliver the plans to create an innovative and effective F1 team."