'James, it's Valtteri'…Vowles to race in Asian Le Mans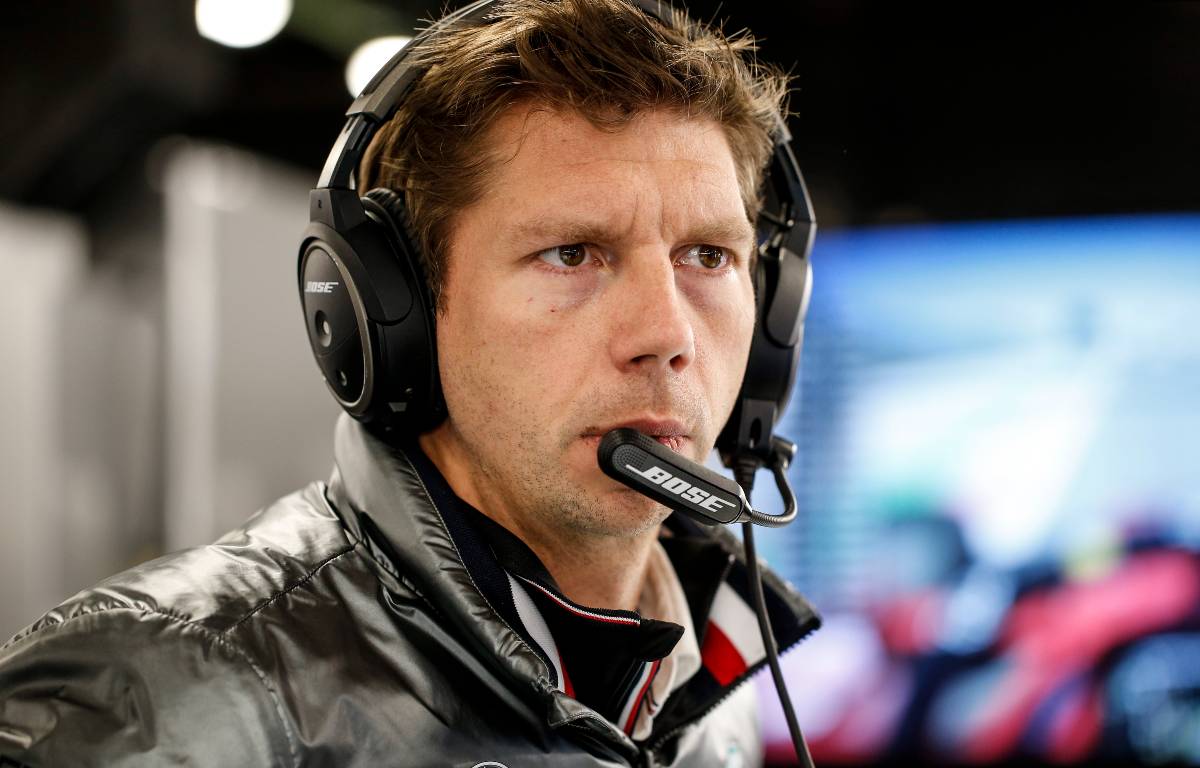 Mercedes' chief strategist, James Vowles, will compete in the Asian Le Mans Series when the season gets under way in Dubai on February 12.
Vowles, who has played an instrumental role in Mercedes' recent World Championship success in Formula 1, will trade in his headphones and the pit wall for the race seat as he has signed up to drive for the Garage 59 team in a McLaren 720S GT3.
The 42-year-old Englishman joins Manuel Maldonado, cousin of ex-Formula 1 driver Pastor Maldonado, and Nicolai Kjærgaard.
"I'm really happy with the driver line-ups we've secured for Asian Le Mans," Garage 59 team boss Andrew Kirkaldy is quoted as saying by GPfans.com.
"We are all looking forward to getting started with the McLaren 720S and hopefully getting our first win of the season.
Meet our 2022 @AsianLeMans squads 👊

#59: @nicolai_kj @Manu33Maldonado @JV_F1
#88: @aglwest @officialmarvink @frankbird67

It all starts in Dubai next week but, until then, here's the full story: https://t.co/Q6npPvbhrF#AsianLeMans #McLaren pic.twitter.com/iXe7yOZmTk

— Garage 59 (@Garage_59) January 31, 2022
"For sure it will also be handy to have one of F1's best strategists in the team."
Sussex-born Vowles has acquired something of a catchphrase in the Formula 1 community.
"Valtteri, it's James," refers to the 2018 Russian Grand Prix when Vowles began a team radio message with those words as he instructed Valtteri Bottas to move aside and allow Lewis Hamilton through for a race win that would improve the Briton's World Championship chances in his battle with Sebastian Vettel.
The 2022 Asian Le Mans Series comprises four sportscar races of four-hour duration.
The first two take place at the Dubai Autodrome on February 12 and 13, with the other two at Yas Marina in Dubai the following Saturday and Sunday.
Vowles is competing in the GT class which provides the majority of entrants, although there are also LMP2 and LMP3 categories.
Among the LMP2 participants is ex-Force India driver and now Sky F1 broadcaster Paul di Resta, who is competing for the United Autosports team.
One of Vowles' team-mates, Maldonado, was a winner of the LMP3 Championship in last year's series.