James Vowles' departure for Williams came as 'quite a surprise' to Toto Wolff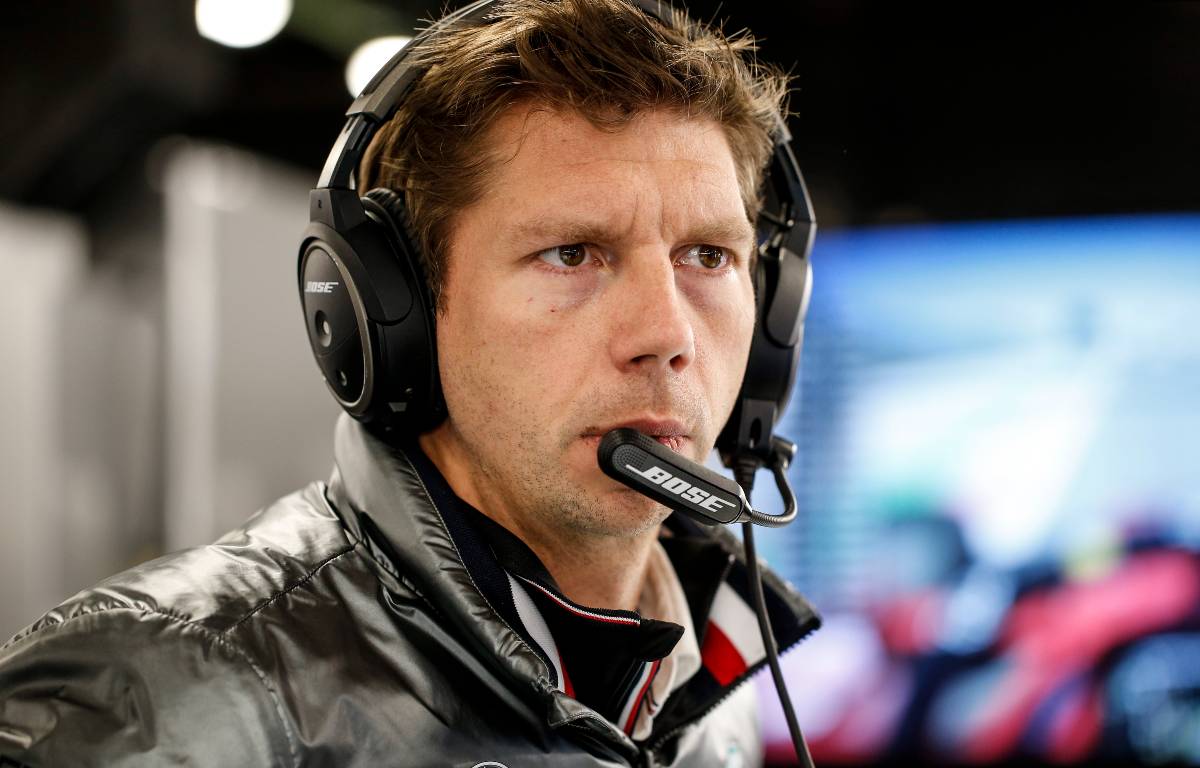 Toto Wolff was not expecting James Vowles to hand in his resignation, but says being a team boss was always a "goal" for the former Mercedes' chief strategist.
Last season Mattia Binotto kicked off a round of silly season moves for F1's team management, the Italian tendering his resignation.
Shortly after Williams announced CEO Jost Capito was out while McLaren revealed Andreas Seidl would be heading to Sauber to replace the Ferrari-bound Fred Vasseur.
The only question left to be answered was who would replace Capito at Williams. That turned out to be Vowles.
Williams announced mid-January that the Mercedes' chief strategist would take up the reins on February 20, Vowles bringing to an end his career in Brackley which began in the BAR/Honda days.
Wolff wasn't expecting that.
PlanetF1 recommends
Mercedes share behind-the-scenes images as Mick Schumacher completes seat fit
Ranked: The 10 possible F1 2024 destinations for Daniel Ricciardo in order of likelihood
Johnny Herbert backing Lewis Hamilton to see off George Russell threat in F1 2023
"It came as quite a surprise," the Mercedes motorsport boss admitted to Speedweek.com.
"But," he continued, "he is someone who always had this goal in mind, and with us such a rise is currently blocked by me."
Wolff had no issues releasing Vowles from his contract, adamant he wasn't going to prevent him from following his dream as it's a move that will benefit Williams and Formula 1 as a whole.
"James is a very intelligent and rational player, so we left him out of the contract," he said. "It's good for Formula 1 as a whole if a man like that makes decisions at Williams in the future."
Wolff has previously spoken about Vowles' departure, the team boss acknowledging the huge loss it will be for both himself and the Mercedes team.
"From a personal side, obviously James will be missed. I've been working closely with him for many, many, many years," he told The Race.
"The two of us, plus others, but mostly two of us, were strong allies and strong sparring partners when making the difficult calls in the race. And we almost never disagree.
"That is definitely a loss from a personal standpoint, and from a professional standpoint of him being the chief strategist."
But, he added of the Briton, "he's bigger than a chief strategist."
Mercedes have no plans to directly replace Vowles with Wolff revealing the team will instead rely on its existing group of strategists to carry the load.
After all, they've been doing it for six months already.
"We have an extremely talented team of strategists," said the Austrian. "We have nine people, some very senior, that are not always on the front line, and some that have grown within the organisation.
"They have flown the airplane now alone in the last six months, and before that already very much just under James's supervision."
Wolff added: "I am very comfortable in the structure going forward. And it's not that suddenly a big weakness has been created."