Mercedes decision questioned: 'Honestly, I would never have let James Vowles go'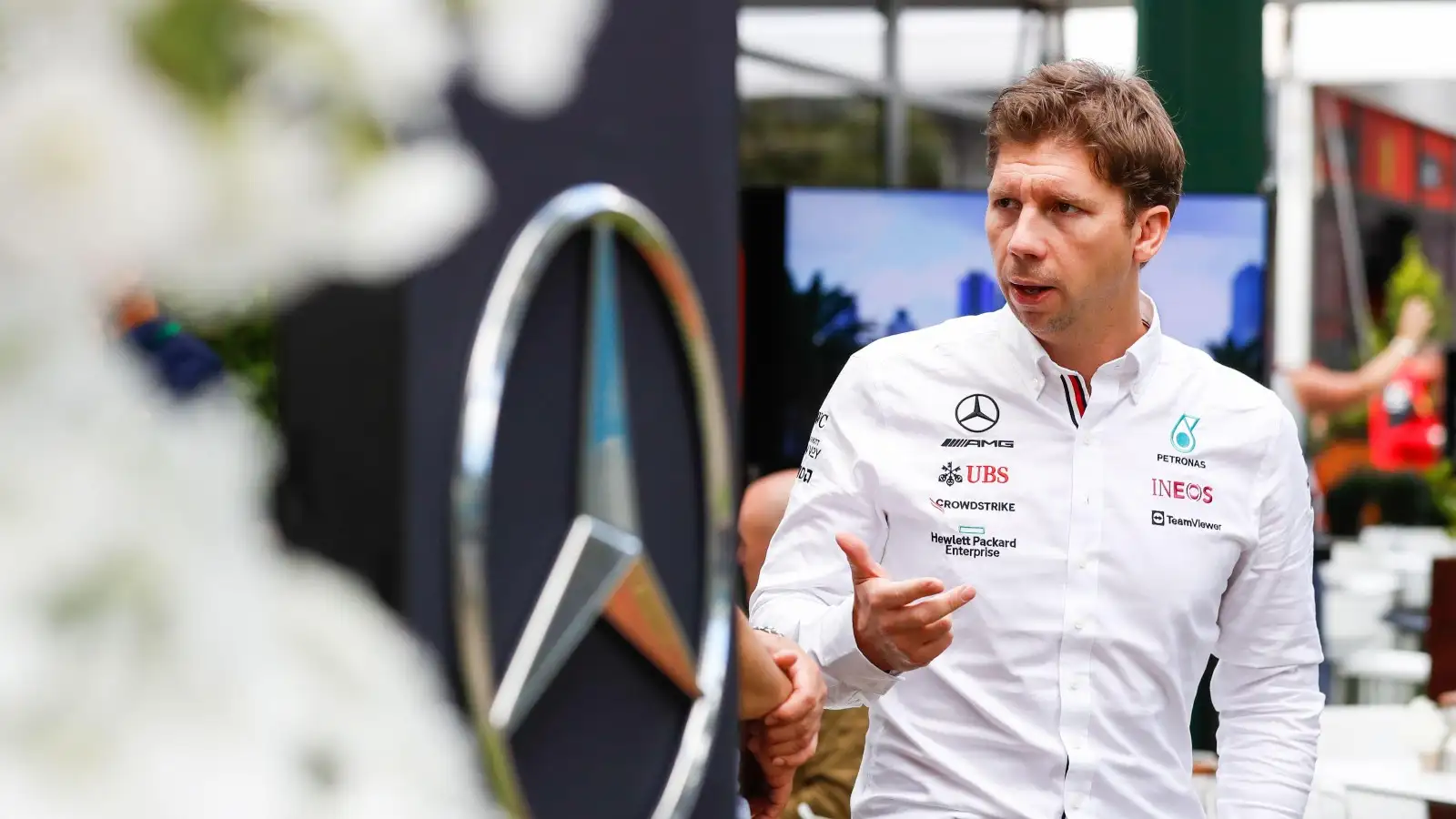 Former F1 driver Vitaly Petrov has questioned Mercedes' decision to allow chief strategist James Vowles to leave for Williams, saying he would "never have let him go".
As Formula 1's team boss silly season played out, kicking off in November when Ferrari announced that Mattia Binotto had tendered his resignation, it saw several moves at the very top of team management including Williams confirming the shock departure of Jost Capito.
Weeks later they announced that Vowles, a long-time Mercedes employee and Toto Wolff's right-hand man, would take over the new team boss in February.
While Wolff was quick to congratulate Vowles, Petrov has questioned the move.
"Now everything will depend on how Mercedes solves the problems with the car and how they should replace such a man," Speedweek.com quotes the former F1 driver as having said at the recent Russia Portal Championships.
"Honestly, I would never have let him go.
"Of course, I understand that it is sometimes not possible to keep a man in the same position for a long time. Because there are simply employees who are looking for a fresh job, and that is not a question of money either.
"From Vowles' point of view, I can understand the change."
PlanetF1 recommends
Long-time pundits Johnny Herbert and Paul di Resta leave Sky Sports F1
Lewis Hamilton car collection: Take a closer look at his incredible private garage
F1 records: Top 10 longest team podium streaks in Formula 1 history
'Not possible to work without a chief strategist'
Mercedes motorsport boss Wolff has already made it clear he won't go hunting around at rival teams for a new chief strategist, confident Mercedes already have "extremely talented" people who can fill the role.
"There is no gap left behind, because for many years we have discussed the succession planning in this area," said the Austrian.
"We have an extremely talented team of strategists. We have nine people, some very senior, that are not always on the front line, and some that have grown within the organisation.
"They have flown the aeroplane now alone in the last six months, and before that already very much just under James's supervision. So I feel very comfortable in the structure going forward. And it's not that suddenly a big weakness has been created."
But Petrov reckons there's a difference between having one top man, and a good team.
"It's not possible to work without a chief strategist," he added. "I'm sure they'll have to replace him somehow. I can even imagine that different professionals do this."
Mercedes' short-term loss for a long-term gain
Vowles moving to Williams is a loss for Mercedes, there's no way around that. The Briton has been a sounding board for Wolff for years.
The Austrian recently stated: "The two of us, plus others, but mostly two of us, were strong allies and strong sparring partners when making the difficult calls in the race. And we almost never disagree."
But, he continued, saying Vowles is "bigger than a chief strategist" and needs to spread his wings. What better place to do so than at a Mercedes customer team, Williams.
And once those wings have spread and he has conquered the team boss role and all the bits and bobs that it entails, including the political mine fields, he can come home to Mercedes and take over from Wolff.
It's a win for Vowles and also Wolff.