Is 'bigger than chief strategist' James Vowles being prepped to replace Toto Wolff?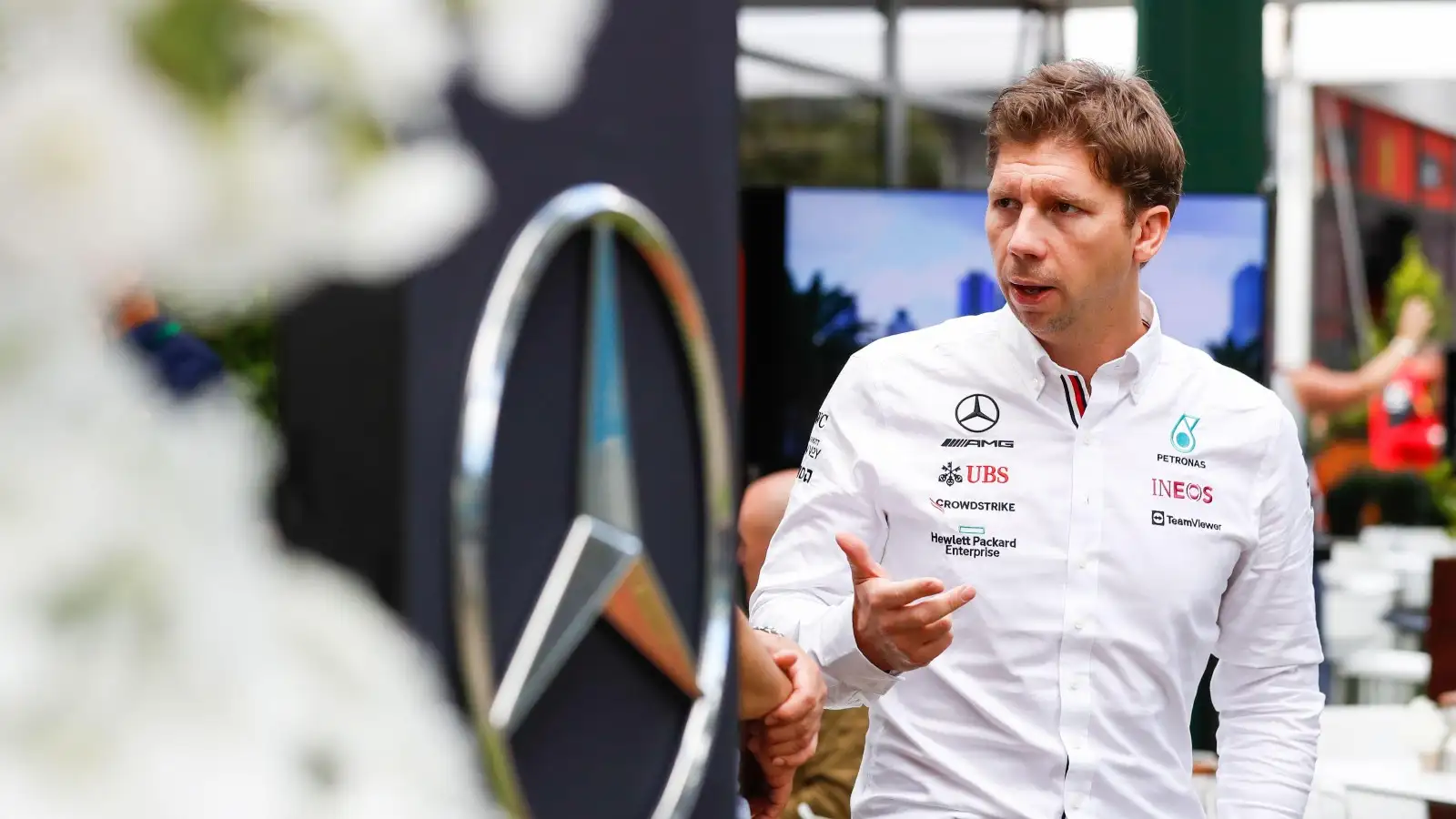 Bidding farewell to Mercedes to take up a team boss role, Toto Wolff believes James Vowles "deserves" the opportunity handed to him by Williams.
Last month Williams announced Jost Capito would be leaving the team after just two years in charge.
The announcement came as a surprise to many, probably to Capito too as he had spoken to PlanetF1.com just days prior about his goals for the team for the 2023 season.
Last week Williams finally confirmed his replacement with the signing of Vowles, Mercedes' chief strategist, as their new team boss. He will join the team on February 20.
Wolff admits Vowles' departure is "definitely a loss" but that he was never going to stop him from "reaching for the stars".
"There's many more pros in James leaving and becoming team principal in Williams, than there are negatives," Wolff said as per The Race.
"From a personal side, obviously James will be missed. I've been working closely with him for many, many, many years.
"The two of us, plus others, but mostly two of us, were strong allies and strong sparring partners when making the difficult calls in the race. And we almost never disagree.
"That is definitely a loss from a personal standpoint, and from a professional standpoint of him being the chief strategist.
"But he's bigger than a chief strategist.
"He will grow into this team principal's role, and this is what he deserves.
"You cannot stop someone that's reaching out for the stars. You just need to embrace that."
PlanetF1.com recommends
Mercedes do not need to recruit from rival team to replace James Vowles
F1 team principals: How long has each team boss been in charge?
Why do new teams have to pay a whopping $200m fee to enter?
Wolff concedes there was no way Mercedes could hold onto Vowles by offering him a promotion as the next step in his career had to be team boss.
And that, at least for now, is a role that Wolff holds himself.
"That next step is something that James deserves," the Austrian continued. "Within our organisation, for him to move up, I would have needed to move aside."
Could Williams be a stop-gap before Vowles returns home?
For almost three years now there has been speculation, a rumour that pops up, that Toto Wolff is on the verge of stepping down from his role as Mercedes' motorsport boss.
The Austrian admitted to ESPN in 2021 that he "often" thinks about walking away but that in the end when he weighs up his options, motorsport always "wins".
But with Vowles off to Williams and getting thrown into the fire over there, maybe this is the opening Wolff needs to know that when he does step down someone he trusts and with experience will be there to take his role.
That someone being Vowles.
The former Mercedes man could learn the team boss craft at Williams, putting into practice lessons learned under Wolff's leadership, and then in time replace the Austrian at the Brackley squad.
Speculation of course but Wolff started out at Williams before moving to Mercedes, so too did Valtteri Bottas and so too did George Russell. It's not too far fetched to think Vowles could be the next on that list.