Logan Sargeant has proven James Vowles wrong as past Mercedes snub revealed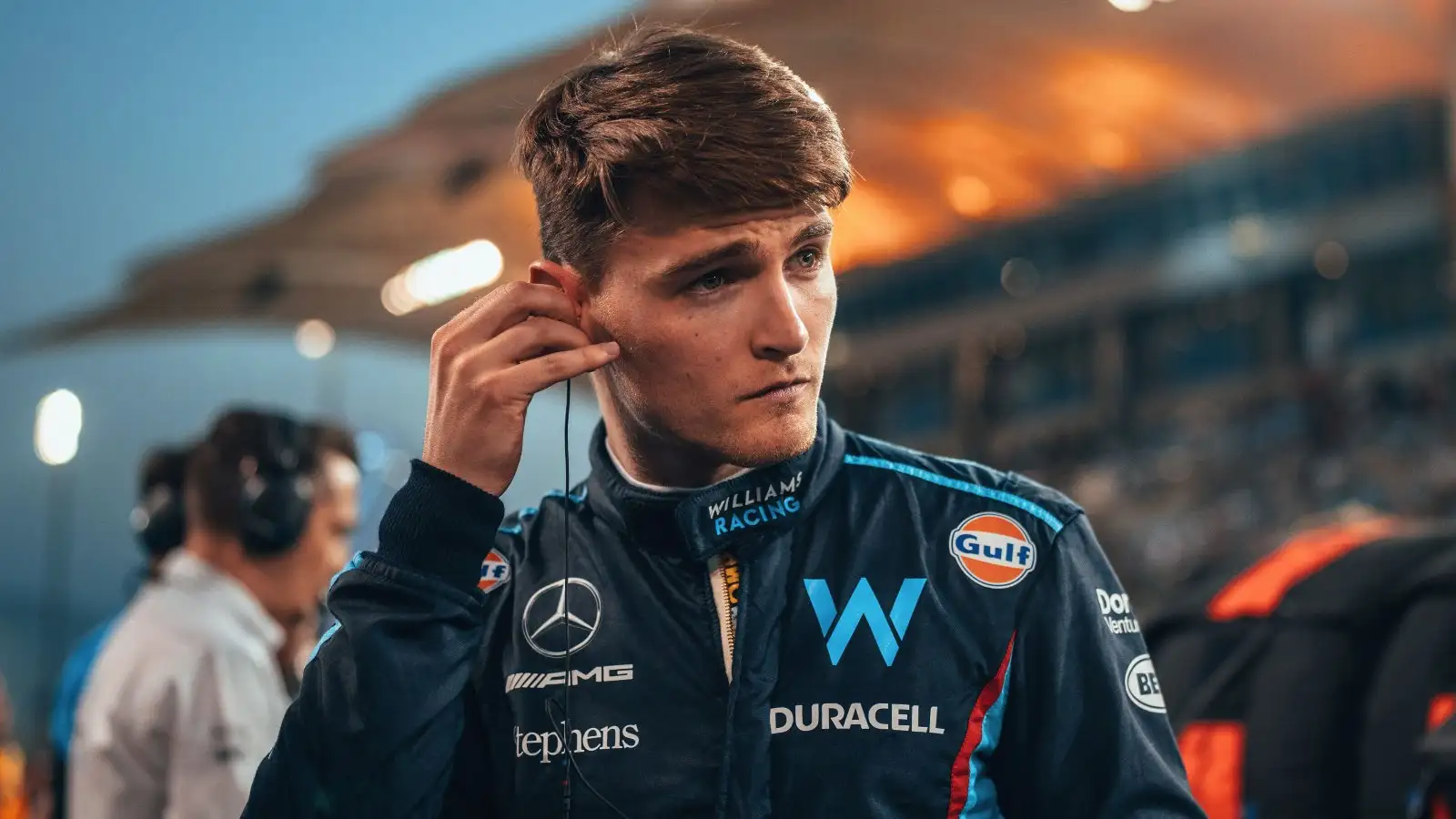 Williams team boss James Vowles said he previously passed on the opportunity to bring Logan Sargeant to Mercedes, a decision which he says is now clear was the wrong one.
Sargeant has enjoyed quite a remarkable career turnaround, having gone from believing that his Formula 1 dreams were "dead" just a few years ago, to now racing in the series with Williams, and arguably proving to be the standout rookie on debut in Bahrain.
At the Williams team where Sargeant has become an academy graduate, he races under the watch of their new team boss Vowles, and as it turns out, this is not the first involvement which he has had with the American racer.
Vowles previously worked at Mercedes as their chief strategist, and in that time brought Sargeant in as a "sim evaluation", having been impressed with his Formula 3 performances up against the likes of Oscar Piastri, a fellow F1 2023 rookie with McLaren.
At that time Vowles decided not to add Sargeant to Mercedes' driver pool, and said since that point, he has now been proven wrong by Sargeant and Williams.
Asked in a press conference ahead of the Saudi Arabian GP where he sees Sargeant's place and worth in the team, following that impressive Bahrain debut, Vowles replied: "My path with Logan actually was crossed several years prior to that.
"He came to Mercedes as a sim evaluation, I was interested in looking at him because he had performance, especially when you go back to his Formula 3 performance at an average team, he was there with Oscar [Piastri] and I rate Oscar also highly.
"At the time in Mercedes, we had a good suite of drivers, so that was where my relationship with him ended.
"He then prior to me arriving at Williams, Williams funded, it's very important to state this, his Formula 2 career so he is now salaried as a professional driver and Williams funded him because they had deep belief that he was the real deal.
"And my reticence came from the fact that prior to that it's difficult to really judge him, but I have to say, he's now been in the car, I now have the ability to look at his data, he is here on merit, and as a result of Williams investing correctly in him, he's now a professional driver, deserving driver on the grid at the same time.
"So it just shows you that in my previous life I was wrong. And Williams right."
PlanetF1.com recommends
Logan Sargeant reveals initial impressions after attending first FIA Drivers' meeting
Martin Brundle hopes F1 'doesn't eat up' Logan Sargeant before he can prove himself
Williams reviewing Mercedes deal as they aim to take charge of 'own destiny'
Vowles said that Sargeant's pace became clear right from the off in pre-season testing, though again, he wanted to see first how he would handle that first grand prix weekend before starting to form an impression.
And it is safe to say that Sargeant made a very impressive one in Bahrain, where he finished P12, a couple of positions behind experienced team-mate Alex Albon.
"From the first laps of testing immediately you can see the pace was there," said Vowles. "I was a little bit reticent in wondering whether or not it will take him a little bit of time to get used to it.
"The second aspect is it's his first Grand Prix, the pressure on your shoulders is enormous, and he took it in his stride, he was three-wide through Turn 1! Normally in your rookie race that ends up in disaster.
"And he just dealt with it with enormous amounts of maturity. And from then onwards as I'm sure as you'll see throughout the year, he'll step forward."