Chadwick: F1 goal is mad but not unrealistic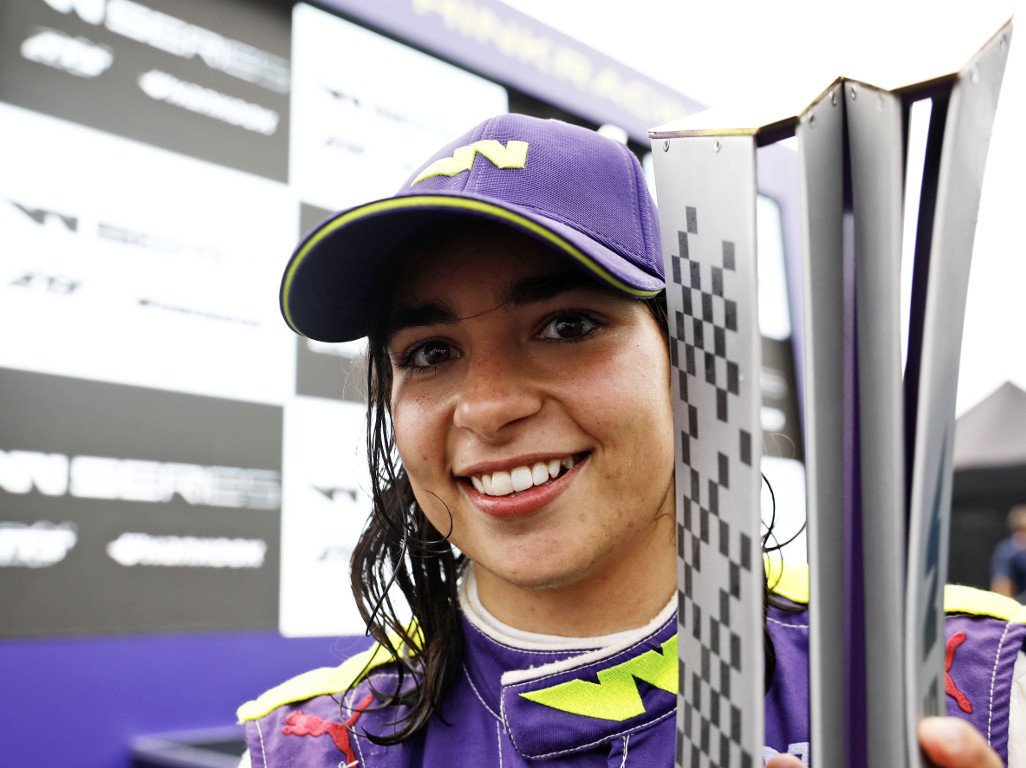 Jamie Chadwick, winner of the inaugural W Series, is adamant her dream of one day competing in Formula 1 is "a little more realistic" than it was two years ago.
British driver Chadwick is the woman racer most likely to step up to Formula 1, or least put in a practice session or two.
The 21-year-old is already affiliated to the Williams F1 team, who in 2014 put Susie Wolff in the car for FP1 for the British Grand Prix.
Chadwick, though, wants more than that.
She is dreaming of lining up on the Formula 1 grid as a fully fledged race driver and believes it not an impossible dream.
"It always has been, but now it's a little more realistic than it was a year or two ago," she said in an interview with the Guardian newspaper.
"And then when you think, I want to be a racing driver, you think, I want to race in Formula 1.
"But you say that, and you never actually think it's going to happen. It's still a mad thought, to think that one day it could be possible."
Last season Chadwick teamed up with Williams, taking on the role of a development driver.
The Brit, who is racing in the Asian F3 Championship, will continue with the team in 2020.
"Even now, immersing myself with Williams, I still have pinch-me moment," she said. "But, yeah, it's the ultimate goal.
"I'm under no illusions as to how tough it'll be to get there.
"I want to do it on merit. I don't want to do it because I'm a token female racing driver.
"I really feel that given the right opportunity and the right support, it is possible, not just for me, but for women, to race competitively in Formula 1.
"Ultimately, I want to be the one to prove that."
The 21-year-old sees no reason why woman cannot physically compete in Formula 1 despite insisting it is a physical sport.
She added: "The G-forces your body goes through when you're in a Formula 1 car, or any single-seater, is huge, and that puts a lot of strain on your neck.
"Going up the ranks, you don't have power steering. You have to be mentally fit so you don't get to that point of fatigue.
"A lot of people say, women can definitely race in Formula 1 because it's not a physical sport.
"Well, it is a physical sport, but I think it's a level that women can get to."
Follow us on Twitter @Planet_F1 and like our Facebook page.