Jamie Chadwick calls W Series title capture bigger anti-climax than Max Verstappen's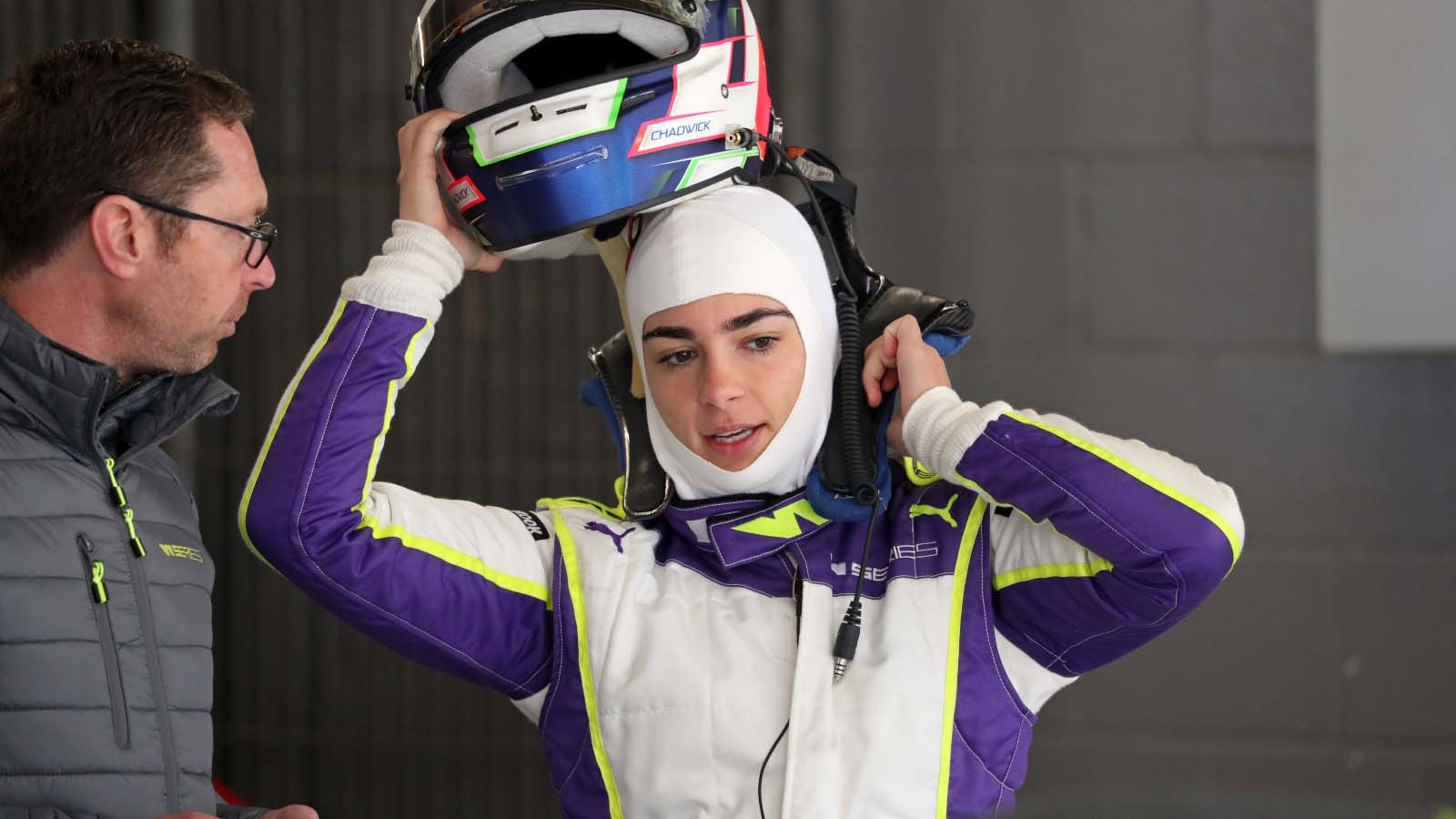 Jamie Chadwick says the early capture of her third W Series title was a bigger anti-climax than Max Verstappen's F1 title confirmation.
Williams development driver Chadwick was the runaway leader in the 2022 W Series standings, but financial issues for the category caused the season to be brought to an early conclusion, confirming Chadwick as a three-time champ.
This was not the only title-winning event which felt a little flat, as Verstappen secured his second World Championship in confusing circumstances at Suzuka.
With only 29 laps completed due to a rain delay of more than two hours, the expectation was that full points would not be awarded, but the FIA's wording of the rule meant they were, crowning Verstappen a two-time champ, much to the surprise of him and his Red Bull team.
Asked on Sky Sports F1's 'Any Driven Monday' if the way she was confirmed champ was even more of an anti-climax than Verstappen's situation, Chadwick replied: "I was thinking that, I was watching it [the race] thinking 'oh that's a bit of an anti-climax', and then I feel like this is probably even more so.
"I guess down the line I won't even remember thinking about it like this, but at the same time, you always want to have the best opportunity to win it on track.
"It's mixed emotions. I wasn't hoping to be sat at home when finding out I've won a championship, but it's how it falls this time."
While part of her is happy to have clinched that third successive W Series title, Chadwick is also disappointed that she will not get the chance to head out to the United States and Mexico, the venues which would have brought the season to a close if the calendar was completed.
"I guess part of me is happy that it's definite, but at the same time really sad for W Series and not to be doing the last few races," she said.
"I really, really wanted to go to Austin and Mexico and to finish the season and finish it on the track, but it's the way things have happened and it's unfortunate, but also fortunate that it's fallen my way Championship-wise this time."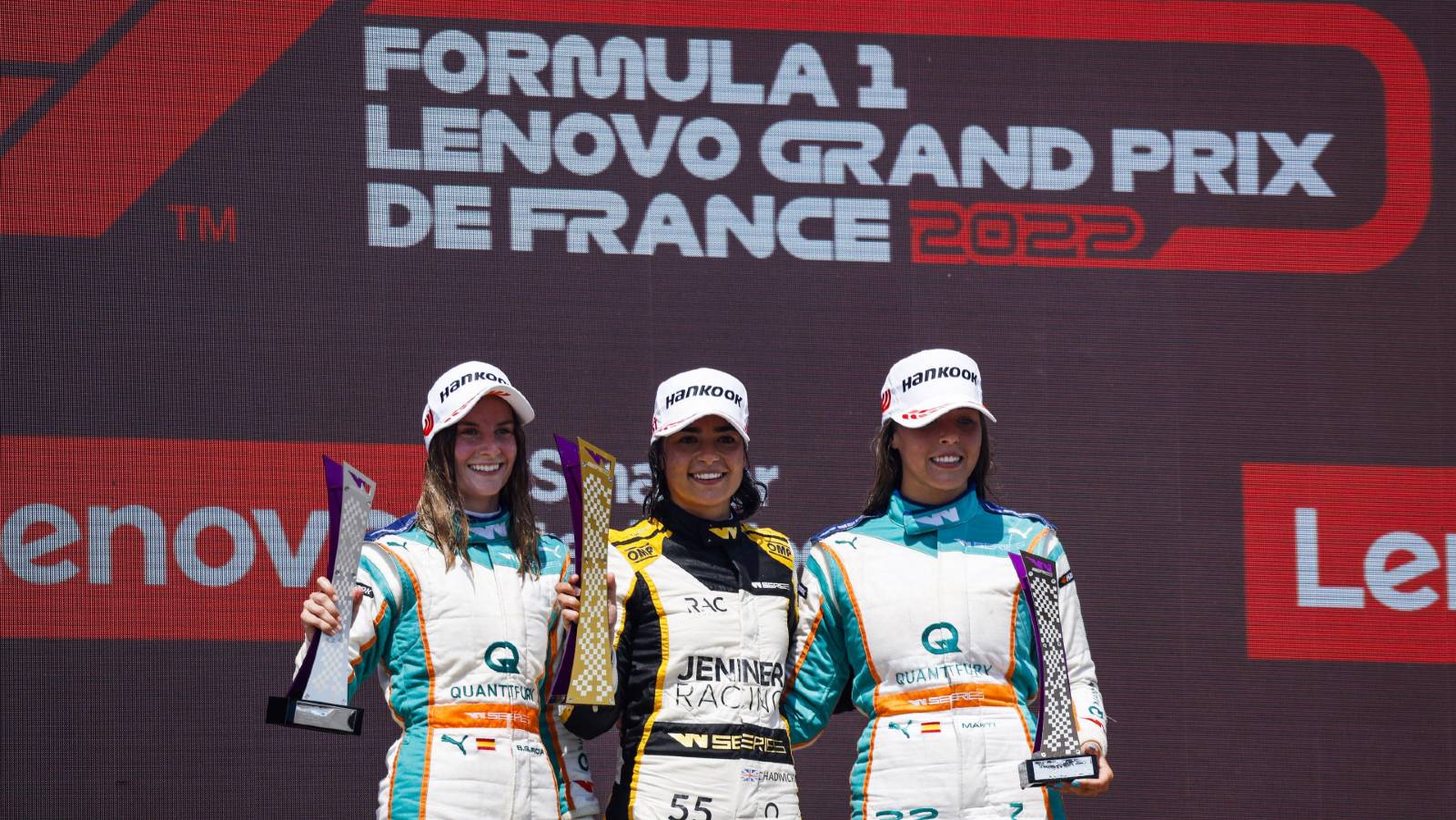 Chadwick is not set to return to the W Series next season, so could her future play out across the pond?
She recently conducted an Indy Lights test with Andretti over in the United States, confirming that it was an enjoyable experience, and that the series could be where she heads next, though no set plans are in place yet.
"Nothing is confirmed yet, but I did the [Indy Lights] test with the Andretti guys and it was awesome, really enjoyed driving the car, really loved working with the team," she said.
"I think the Indy Lights, IndyCar route is really cool for young drivers, big opportunity over there, so it's looking interesting.
"Nothing confirmed yet, but it's nice to be in a position where I'm looking really positively at these options going forwards. So nothing confirmed, but I'm really looking forward to trying to get things nailed in for next year anyway."
Read more: The F1 records currently held by Max Verstappen…and ones on the horizon