Jamie Chadwick wants to make it F1 on 'merit'
Inaugural W Series champion Jamie Chadwick has her sights set on Formula 1, but she wants to get there on merit.
The 21-year-old is one of the brightest prospects in motor racing – at age 15 she became the first woman and youngest ever winner of the British GT Championship.
Her reputation was enhanced further by winning the all-female W Series title in August in its first year of existence.
Chadwick is a development driver for Williams and she believes she can become the first female to race in Formula 1 since Lella Lombardi in 1976, but through earning it.
"It [making it to F1] would be unbelievable. It's the ultimate goal. It's every young driver's dream," she told talkSPORT.
"That dream becomes a little bit more of a closer reality with the relationship I have with Williams. I really want to achieve it for myself. I really want to be there on merit and because I deserve to be and fingers crossed that happens soon.
"[Working with Williams] has been unbelievable for me. Getting that kind of experience with an F1 team has been awesome. For it to be Williams, a British team who have so much history, has been extra special and I've learnt a lot from them so far.
"Now I've done the job that I needed to this year by securing the W Series Championship, I'm hoping that I can go to them with a bit more of an argument to do some more stuff for them next year."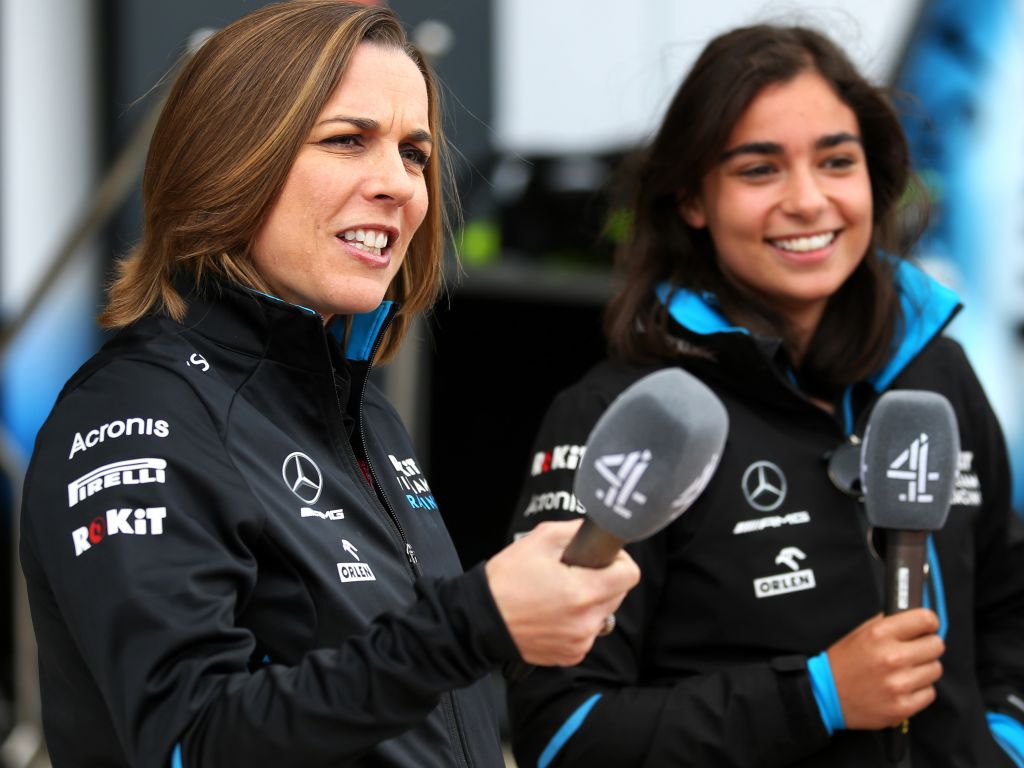 Chadwick believes that Formula 1 wants and needs a female Formula 1 driver.
"The sport's obviously heavily male dominated but in my view, I don't think there's a reason for that," she explained.
"I think the sport is desperate to see a female succeed. The sport does want a female racing driver but they've got to be there on merit.
"Some of the most influential people in motorsport are women. For example, my team boss at Williams is Claire Williams.
"We're starting to see more and more. It's a numbers game and we just need more women to rise to the top in all degrees of the sport and hopefully, that will end this male dominance that we've got."
What happens next for Chadwick is yet to be decided, but she may well follow the path of her idol Fernando Alonso and broaden her motor racing experience.
"I'm open to a lot of things at the moment," she confirmed.
"Motorsport is a fantastic place for a young driver to be at the moment. I'm really lucky that I've also got a relationship with Aston Martin and they've got a really cool hyper car project coming to Le Mans next year. That's something I'd really love to get involved with.
"Formula E is exciting. There's a lot to be interested at the moment and there's DTM obviously, too.
"Formula One is the ultimate goal but there's a lot more to be excited about as a young driver."
Follow us on Twitter @Planet_F1 and like our Facebook page.