Lammers: Verstappen's behaviour is 'on the limit'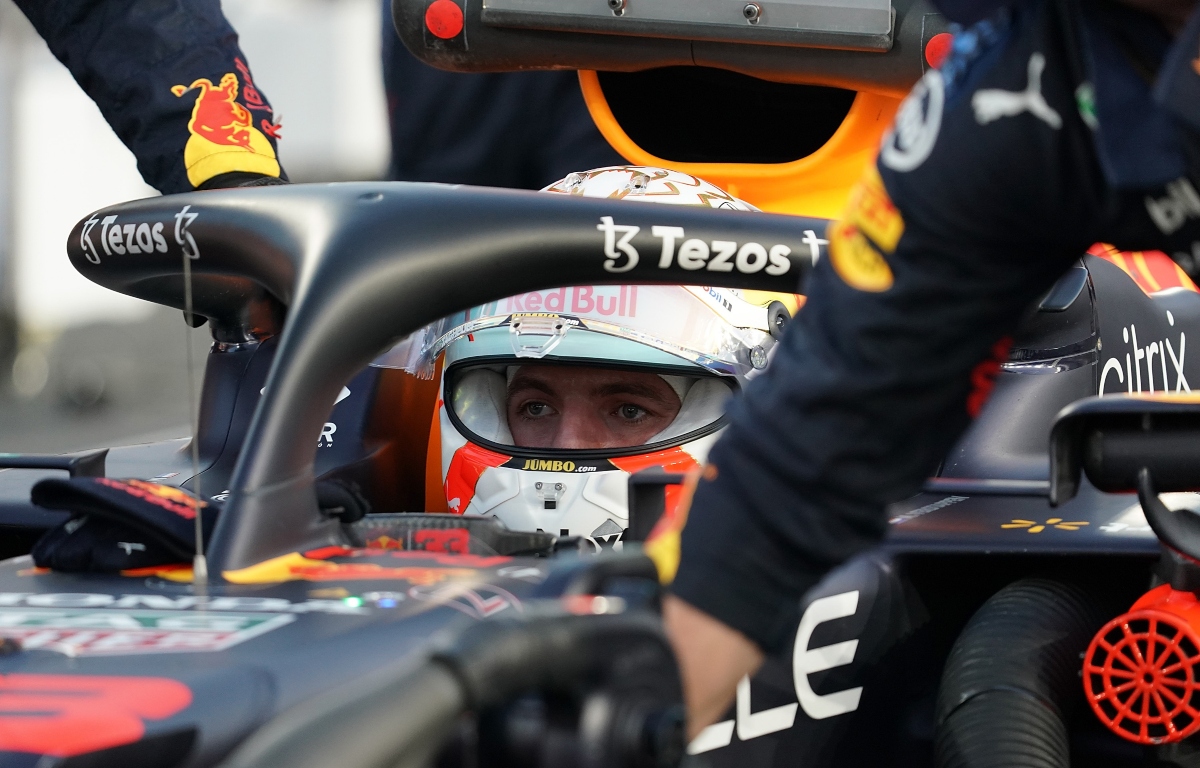 Jan Lammers feels Max Verstappen's behaviour is "on the limit" and could cost his compatriot in the final rounds. 
It's fair to say that the Red Bull man has been looked at by the stewards more than any other driver in recent times for his actions both on and off the track.
In Brazil, while he wasn't penalised for his controversial defence against Lewis Hamilton to the surprise of many, he was fined for touching his title rival's rear wing after qualifying and was given a warning on race day for weaving on the straight when trying to stay in the lead.
At the next round in Qatar meanwhile, he was handed a five-place grid penalty for failing to slow down for double waved yellow flags during his final flying lap in qualifying.
Lammers, former driver and current Dutch GP boss, has warned his compatriot that his behaviour is on the limit and could prove costly.
"He just poked the organisation in the eye," he said on the NOS F1 podcast.
"Of course, that's all very well but it's on the limit. Because what if a situation arises in the last Grands Prix where they are in doubt about whether to give a penalty or not?
"Or if they have to choose between a five or ten-second penalty? What do you think it will be?"
And so it comes down to the last two races 🏆

Eight points in it – are you picking @Max33Verstappen or @LewisHamilton for the title? 🗳️#F1 #HistoryAwaits pic.twitter.com/2IpGretT9P

— Formula 1 (@F1) November 21, 2021
Things haven't been going too well for Verstappen in terms of racing alone either in the last two rounds, with him finishing second to Hamilton in both Brazil and Qatar, causing his lead in the standings to shrink.
Given the Mercedes seems stronger than the Red Bull now, many feel he'll lose out on the title, but Lammers doesn't think he's worried and is just focusing on his own performances, which he'll be happy with.
"Max is not someone who drives in reaction to his opponents, or whatever," he said.
"He is someone who is very focused though, he is very concerned with what he is doing himself. He's a bit indifferent towards everything around him. He is very much into his own story.
"Max actually always steps out of his car satisfied with his own contribution. He knows he always gives 'maximum attack', so he just did what he could in this race [Qatar] as well.
"He knew there was no more in it and the difference between what this car can do and what he does with it, you can see in Perez of course. He's getting the maximum out of it.
"It's not really frustrating for him, it is what it is."
Needless penalty shows pressure is on Verstappen
Max Verstappen is starting to feel the pressure in the title fight against Lewis Hamilton.