Lammers refutes suggestions of 'drama' at Red Bull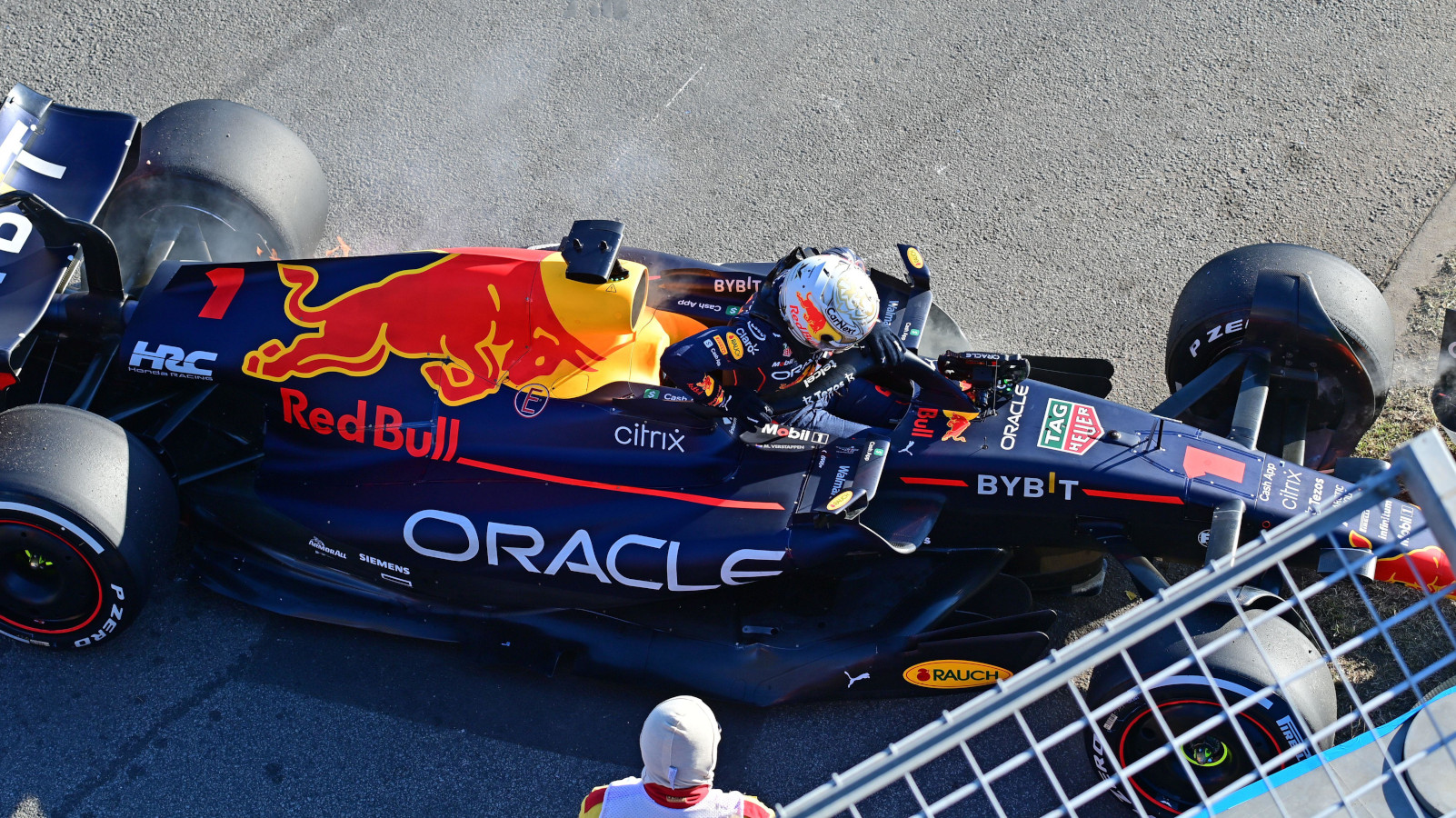 Ex-Formula 1 driver Jan Lammers says Red Bull's current woes are not a drama, words like that should be reserved for "a plane crash with 400 victims".
Reigning F1 World Champion Max Verstappen has lost 36 points in two races already this season, the Dutchman retiring from the Bahrain and Australian GPs while running in second place.
Both retirements were because of the car, not the driver.
Although Red Bull have yet to confirm the exact cause of his Melbourne DNF, his Bahrain one was the result of a fuel pressure issue, the same problem also putting his team-mate Sergio Perez out of that grand prix.
That means Red Bull have only finished half the races they've started, the team 49 points behind Ferrari in the race for the Constructors' Championship.
But don't call it a drama, at least not in front of Lammers.
TEAM STANDINGS 📊

Ferrari remains at the top, whilst Mercedes takes a 🔟 point lead over Red Bull 👀#AusGP #F1 pic.twitter.com/28uJiFnbLH

— Formula 1 (@F1) April 10, 2022
"I'm not going to go along with that sentiment," he said in an interview with RacingNews365. "As a NOS commentator, I once had a director who whistled back at me if I sometimes exclaimed from a certain spontaneity 'oh Niki Lauda is dropping out, what a drama!'
"He explained to me that a plane crash with 400 victims was a drama and that when you start using the word 'drama' for other things, the ending is missing."
Red Bull have gone from fighting for the World title to fighting just to finish grands prix.
And while Christian Horner says he'd rather "fix a fast car" than try to make a "slow one fast", Lammers says Red Bull could be a victim of the all-new technical regulations.
"The question has always been, of course, what would happen in this new season," he said. "The chessboard could be set up again and where losers from the past could win, could of course, it could also be the case that the previous winners would lose."
He, however, by no means feels the championship is done and dusted despite Charles Leclerc's dominant form, Verstappen down in sixth place 46 points off the pace.
He added: "Firstly it's just the beginning of the season and secondly, the season is also longer than before.
"You don't wish it on anyone, but more races also means more chances of bad luck for others. A lot can happen.
"One technical problem at Ferrari and one personal mistake by Charles Leclerc on weekends when Max Verstappen and Red Bull are on a roll…
"It's way too early for conclusions. I've always been taught never to cry before you are hurt."
PlanetF1 verdict
Lammers refutes suggestion of 'drama' at Red Bull
Former F1 driver Jan Lammers believes the suggestion of 'drama' at Red Bull is not the case.