Jean Alesi: It is now Adrian Newey versus Ferrari in F1, not Red Bull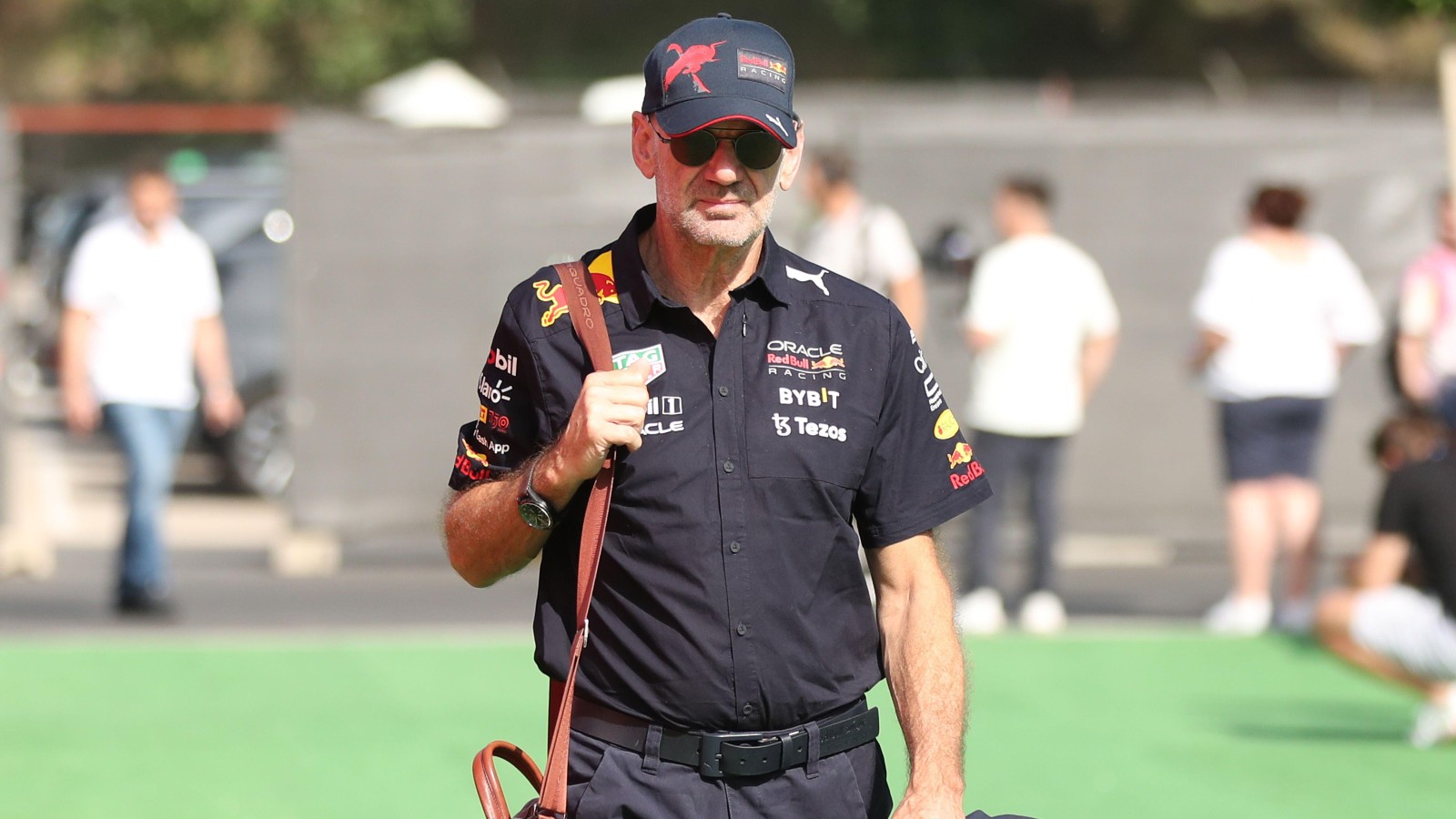 Ex-Ferrari driver Jean Alesi believes that their true competitor is not the Red Bull team, but their design chief Adrian Newey.
For 2022 Formula 1 introduced sweeping changes to the Technical Regulations, which saw the cars return to ground-effect aerodynamics for the first time since the early 1980s.
And it was Red Bull who mastered the new rules, dominating to take a title double, their first since 2013.
Red Bull started the season at a similar performance level to Ferrari, perhaps even slightly slower, but Red Bull's development path saw the RB18 grow into the leading challenger, thus adding another title-winning masterpiece to the collection for Newey.
Therefore, Alesi, who drove for Ferrari between 1991-1995, believes it is Newey directly who Ferrari are fighting against as his former team look to mount a fresh title challenge in 2023.
"If we really look at how things stand, the real factor to consider is Adrian Newey," Alesi is quoted by RacingNews365.com as having told Autosprint.
"Ever since F1 announced that there were new rules and engineers were given freedom, Newey has been making a difference.
"Newey has become the decisive factor, because he is able like no other to keep improving the car during the season, even if it's only small changes. In the end, though, they are small gains.
"That's why I don't think it will be a battle between [Max] Verstappen and [Charles] Leclerc, but fundamentally between Newey and Ferrari. If he again comes up with a masterpiece, everything will be very difficult again this year. On the other hand, if this year's Red Bull car will have something fallible and fragile, things could change.
"In any case, let us not forget that, whether things go well or badly, Newey is a fundamental factor in winning or losing."
PlanetF1.com recommends
Where does the Red Bull RB18 rank among the most dominant F1 cars in history?
Mark Webber: Max Verstappen's Mercedes W14 prediction a 'very polite' one
Much-criticised DRS is here to stay with 'active aerodynamics' in 2026
It is hoped that F1 2023 will not be another case of two teams fighting at the front, but rather three at least with Mercedes expected to return to the title picture after a torrid 2022.
Mercedes made a "chain reaction" of early mistakes that left their W13 off the pace, but having improved as the season went on, Alesi does not believe that Mercedes are going to make that same error twice.
"You have to consider (as Ferrari), I think, two competitors," said Alesi. "Red Bull, which is currently the absolute leader in Formula 1 and is incredibly strong in every field. Also, Mercedes. They are getting stronger, especially after [George] Russell's victory in Brazil.
"I don't think they will make the same mistake twice with the design of a car."
Ferrari do have a key advantage over Adrian Newey and Co
Red Bull head into F1 2023 in the strongest position possible, considering the dominant place in which they signed off for 2022 in, but it is later in the upcoming season where Newey and his design team may start to find it difficult to keep discovering these small gains.
That is because Red Bull will have the least wind tunnel time of any team, firstly due to finishing first in the 2022 Constructors' Championship, but also because of their further 10% reduction as punishment for a minor breach of the 2021 budget cap.
And so, while Red Bull may well come flying out of the blocks, it is going to be harder then ever before for them to keep finding these extra bits of performance.