Jean Alesi sympathises with challenge faced by Sergio Perez and George Russell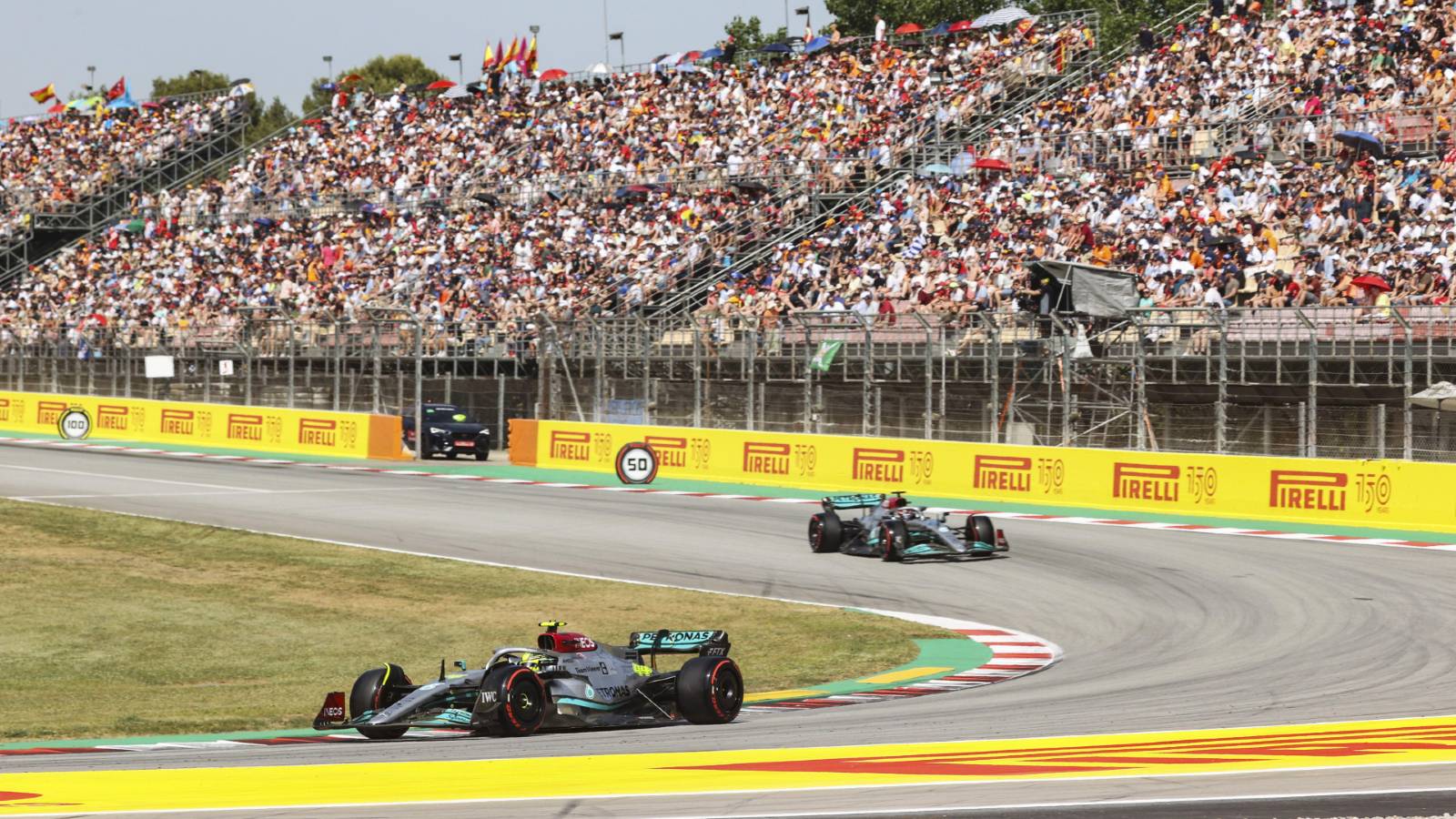 Jean Alesi thinks George Russell is now experiencing the effects of Lewis Hamilton's patient approach to this difficult season for Mercedes.
In a first half of the campaign during which Mercedes struggled with their intractable W13 car, Russell was able to outscore his team-mate at seven of the first eight races.
But since the summer break the tables have turned and Hamilton has eaten away at the deficit to his younger colleague, a brace of second-place finishes in the last two grands prix having put him only 15 points behind Russell.
Hamilton spoke in the summer of being the team's driver 'guinea pig' in terms of trying out new developments on the W13, and said recently he had been "doing all the leg work" when it came to experimentation.
Clearly there has been a benefit though, with regard to being more competitive against Red Bull and Max Verstappen, the runaway World Champions, and Alesi believes that is where the knowhow of Hamilton's 16 years on the F1 grid has started to pay off.
"When you're dealing with a driver so adept at managing the peak of his own performance, life for his team-mate becomes very difficult," said Alesi in his column for Corriere della Sera.
"I am thinking of [Sergio] Perez [at Red Bull], of course. I am thinking of Russell, compared to Hamilton.
"The young Englishman is making his debut in the Mercedes. He has been forcing it since the first races despite having an unsuccessful car. Unlike Lewis, who waited before committing himself fully given the car's initial shortcomings.
"But then [Hamilton] expressed an intact quality, complicating the path of his partner.
"I am not criticising Russell. I am saying even a talented young man can struggle in the confrontation with an older but experienced and intact champion.
"As happens, albeit with some corrections, to [Esteban] Ocon in the confrontation with [Fernando] Alonso."
The former Ferrari driver also felt Verstappen's driving had exaggerated what was actually, to Alesi's mind, a smaller performance gap between Red Bull and Mercedes at the Mexican Grand Prix than the Dutchman's 15-second winning margin over Hamilton suggested.
"Racing in Mexico is an anomaly, if we think about the different engine settings related to altitude, so it seems rash to me to evaluate this race as indicative," said the 58-year-old Frenchman.
"Rather, watching the grand prix, I thought about the extraordinary ability to go to the limit that Verstappen applies even if he doesn't have a clearly superior car – as happened, I think, in Mexico City."
Read more: Have Mercedes lost that winning mentality with their confidence-sapping W13?