Alesi proposes a new track limits rule
Ex-F1 driver Jean Alesi has suggested any driver who exceeds track limits with all four wheels should get a penalty "immediately".
At the season-opening Bahrain Grand Prix, Sir Lewis Hamilton was alleged to have gone beyond the limits of the track at Turn 4 29 times.
This did not draw any penalty, but when Max Verstappen breached track limits at Turn 4 in a pass on Hamilton for the race lead, he was then told to give the place back to Hamilton or a time penalty would have come his way.
Verstappen obliged, with Hamilton going on to take the win, but it left lingering frustration over the inconsistency in how track limits were enforced.
So Alesi thinks the answer is to change the rules to state that once a driver goes beyond track limits with all four wheels, they are immediately hit with a penalty.
"The fans don't understand what happened to Hamilton and Verstappen in Bahrain," he told Autohebdo.

"For me, more clarity is needed. If the driver puts all four wheels outside the limits of the track, the penalty must be immediate."
A five-second time penalty was the worst punishment Verstappen would have faced had he not given P1 back to Hamilton, but Alesi suggested a drive-through penalty would be more suitable for breaching track limits.
"After the tragedy at Spa where Anthoine Hubert lost his life, I had put forward the idea of 'sanctuarising' key corners because there are always some on the circuits," Alesi explained.
"Places where you don't want to cut or go wide. Whether the guy gains time or not, the penalty for putting the four wheels outside the limits of the track should be immediate – a drive-through!"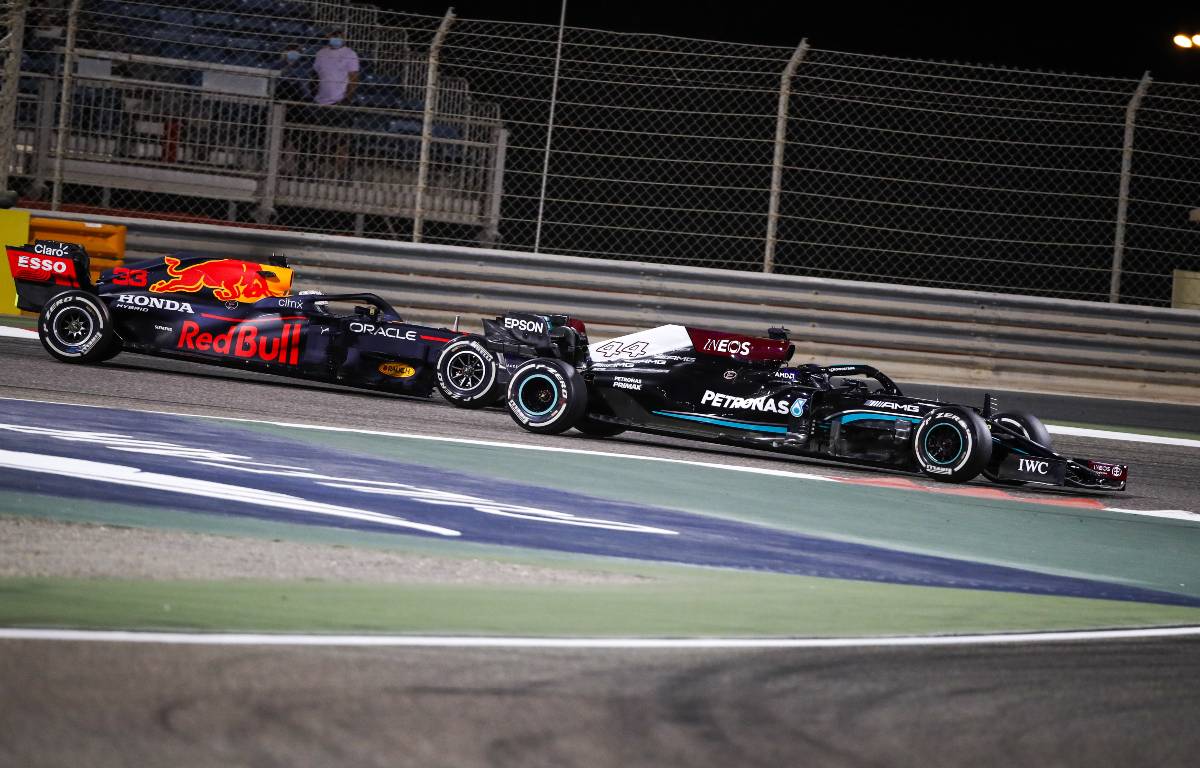 Check all the latest 2021 teamwear via the official Formula 1 store
With 22 races still to go though, Alesi believes Verstappen was right to "take it easy" and give the lead and ultimately the win back to Hamilton.
"He certainly had to take it easy but he knows time is on his side. There are 22 grands prix to go," he said.
"And given the Bahrain weekend, we can expect the balance of power with Mercedes to be reversed. It was bound to happen one day. So with Red Bull, they have done well to play the great lords, so to speak."
Follow us on Twitter @Planet_F1, like our Facebook page and join us on Instagram!