Jean Alesi sold F40 to fund son's F2 career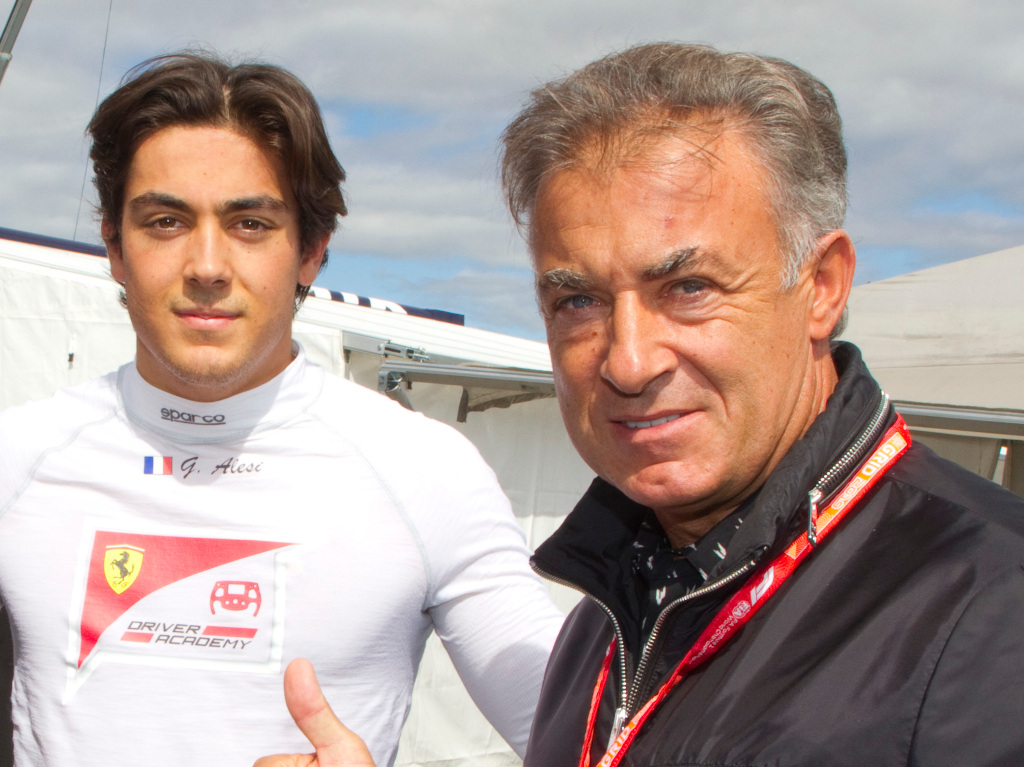 While F1 is taking steps to cut costs, Jean Alesi has revealed he has sold his Ferrari F40 in order to finance his son Giuliano's F2 career.
Although many of the headlines in the motor racing world have surrounded the financial problems of the Formula 1 teams, they are not the only ones struggling.
Formula 2 and 3 have also taken a massive hit as their seasons were also stopped before they began.
There are fears that both feeder series could lose teams as a result of the financial crisis.
But while F1 has taken steps to negate the damage, F2 and F3 have not followed suit.
"This year will be a nightmare," Alesi told Sky Sports.
"We have been talking about a budget cap but nothing was agreed for Formula 2.
"They didn't change the price of the fee, of anything, so I'm sure a lot of drivers will not finish this season.
"That will be a disaster season for Formula 2 drivers."
Alesi has backed calls for motor racing to reduce the costs at grassroots level.
Mercedes motorsport boss Toto Wolff recently revealed that cost of racing is "unimaginable" for most people except the very rich.
"The grassroots of motor racing need to become much more affordable than they are today," the Austrian told Racer.
"To pay £100,000 for a 12-year-old to race in a proper championship is simple unimaginable for most families.
"We need to work on a scheme that we have a large number of kids who can try go-karting, compete in proper kit, and eventually they will make their way into F1."
Alesi agrees, revealing he had to sell his Ferrari F40 to help fund Giuliano's career.
"I'm an ex-Formula 1 driver, I have connections but I had to sell my Ferrari F40 to get the budget for my son to race in Formula 2.
"Why? Because it is almost mission impossible mission to find sponsorship.
"The price is too expensive and yet nobody wants to change anything. "
He added: "To have a Ferrari F40 in the garage or to see my son racing, there is no comparison.
"I prefer him racing… and the F40, I'm too old to drive it."
Follow us on Twitter @Planet_F1 and like our Facebook page.