Jean-Eric Vergne: Things haven't gone Daniel Ricciardo's way since Red Bull exit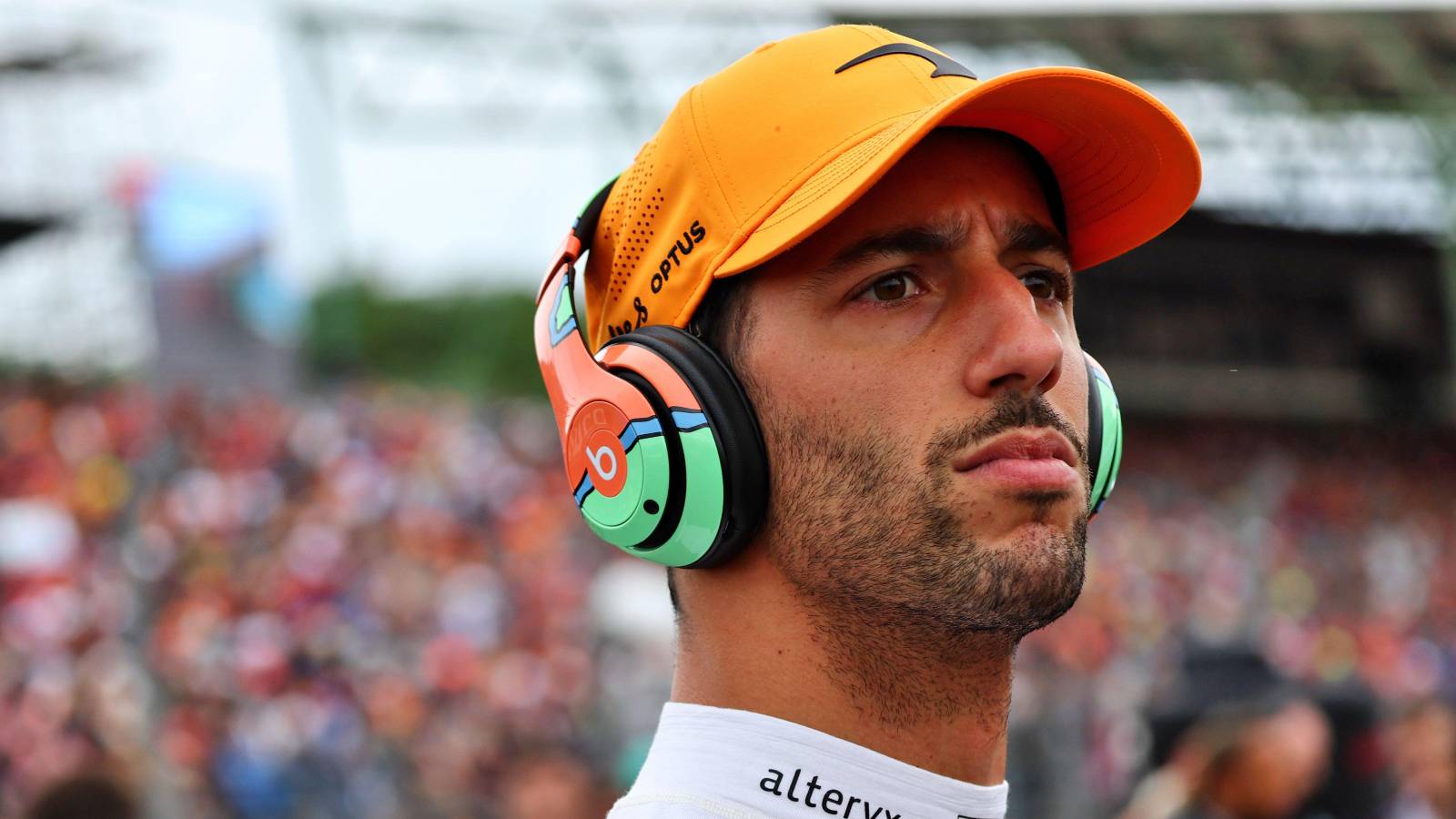 Jean Eric-Vergne suggested his fellow former Red Bull programme driver Daniel Ricciardo has not had things go his way since leaving the fold.
Both drivers spent time together as team-mates in 2012 and 2013 as part of Red Bull's junior team Toro Rosso, though Ricciardo would be the one to work his way into the main Red Bull team from 2014.
At that point the Aussie got the better of Sebastian Vettel in that debut season at Red Bull, Vettel switching to Ferrari for 2015, with Ricciardo then continuing with the Red Bull team through to the end of 2018.
By the latter stages of that season, Ricciardo's relationship with the Red Bull team and team-mate Max Verstappen was becoming rather strained, with Ricciardo deciding that this was the point where he would leave Red Bull, signing with Renault for 2019, that proving to be a two-season stint before a McLaren switch.
Ricciardo now finds himself searching for a new employer after McLaren decided to cut ties with him a season before his contract ended, the 33-year-old having struggled at McLaren and now in acceptance that he may not be on the 2023 grid.
In Vergne's opinion, the downward spiral has been gathering momentum since Ricciardo bid farewell to Red Bull.
Speaking on Sky Sports F1's 'Any Driven Monday' show, Vergne said: "It's been a long time, I haven't talked to Daniel. When I was racing with him, he was clearly one of the fastest team-mates I've ever had.
"And I don't really know what happened to him, I mean, from the moment he decided to leave Red Bull, I think things have not gone his way really, and the chance of being one day World Champion, which is always what he wanted, is probably slipping away more and more.
"And although I find it sad the parting ways with McLaren, I also understand Zak Brown's decision to make room for improvement for the team, understanding that it didn't bring the result that the team was expecting."
The Renault gamble sent Daniel Ricciardo down this path
With Red Bull's star student Verstappen strengthening his grip on the team, it was understandable why Ricciardo thought his future would be better served outside of the Red Bull setup, though arguably Renault was not the right opportunity to jump at.
Ricciardo was going from a team pushing towards returning to title contention, to one with similarly grand plans, but that had not yet delivered a podium finish since returning to Formula 1.
Ricciardo would put Renault back on the podium with a pair of P3 finishes in 2020, but would then take another leap of faith to McLaren this time, hoping they would be the team to deliver on their ambitions of returning to winning ways.
Technically, he did that, winning the 2021 Italian Grand Prix, but overall Ricciardo's performance level has not been up to scratch in his time with McLaren, leading to his early exit which will come at the end of the 2022 season.
Putting that aside, McLaren nonetheless have not been able to find the formula for being a consistent front-running team again as of yet, meaning it was another gamble that failed to pay off for Ricciardo in that context, and one which has proven disastrous for his career prospects.
So, Vergne certainly has a point when he claims that Ricciardo's career has not gone the way the Aussie would have hoped since departing Red Bull.
Read more: Damon Hill suggests every team manager will be asking the same question about Ricciardo