Vergne still irked by F1 exit: Marko didn't want to look bad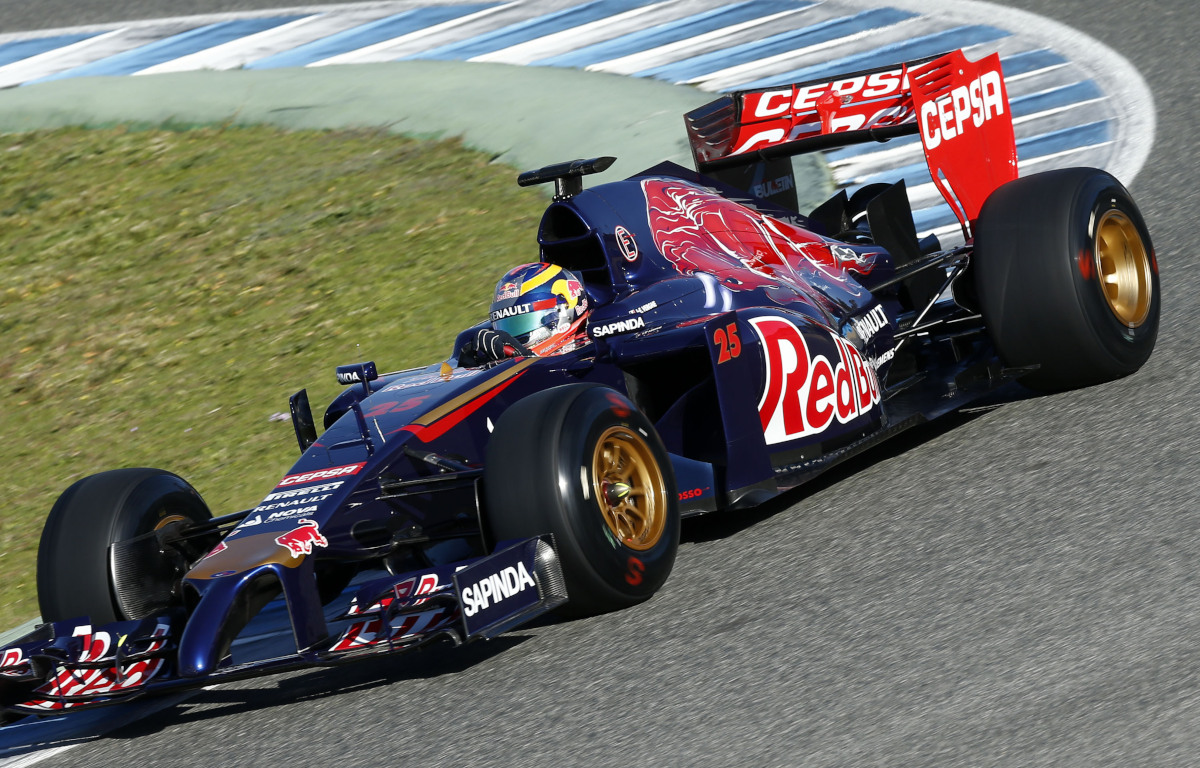 A combination of bad timing and Helmut Marko's pride cost Jean-Eric Vergne his Formula 1 career.
Vergne entered Formula 1 in 2012, placed by Red Bull at their junior team, Toro Rosso, now called AlphaTauri. He raced for the team for three seasons but was informed early in 2014 that it would be his last year with the team.
Red Bull did not have a space for him at their senior team, believing at the time that Sebastian Vettel would continue as Daniel Ricciardo's team-mate, and they needed a Toro Rosso seat available for Verstappen.
Speaking on the latest Beyond the Grid podcast, the Frenchman revealed: "I got a call in the summer that I would be replaced by a younger driver – I knew it was Max Verstappen.
"I was like that's the game, you know, there is no place in Red Bull.
"I had never talked to any other F1 teams before because I was in the Red Bull family, maybe that was a mistake I made. It was like I was at Toro Rosso to go one day to Red Bull Racing.
"After three years, there was no space available and Helmut Marko told me it is over at the end of the year.
"It was nice for him to tell me so early in the season, but at the same time it was probably my biggest problem that he told me so early in the season."
Vergne questioned Marko at the time as to what Red Bull would do if their four-time World Champion Vettel, having a dismal 2014 season, opted to swap to Ferrari as he was rumoured to be considering.
Marko was adamant Vettel would not be leaving the team, only for the German to announce at the Japanese Grand Prix that he had signed with Ferrari.
Marko, Vergne feels, didn't want to look "bad" by going back on his decision to drop the Frenchman so instead handed Vettel's Red Bull seat to Daniil Kvyat.
Vergne, despite Toro Rosso team boss Franz Tost wanting to keep him, was still left without a job, Red Bull bringing in Carlos Sainz in an all-rookie line up for its junior team.
He continued: "Since it was announced mid-year that I would be out of Toro Rosso it would have looked very bad if, when Vettel decided to leave for Ferrari, that he had called me back to go to Red Bull.
"During this frank conversation with Helmut, I said what if Vettel leaves. He told Vettel would not leave. And I said but what if.
"And he said you'd be the next one to go to Red Bull.
"But so yeah… we found out on the Saturday or the Friday that Vettel was going to Ferrari and Red Bull wanted to respond straight away and they announced Kyvat in the morning without talking to anyone.
"It was a tough moment and then of course Franz Tost wanted to keep him, he wanted an experienced driver together with Max but once again Red Bull could not say we are going to keep Vergne and there was another driver coming with Carlos Sainz so they put him in the car."
He added: "I wish Helmut would have done it as it did with many other drivers and wait until the last race of the season to tell them because if he had waited, with the grands prix I had done before Japan [and Vettel's announcement], I was in a much stronger position to go to Red Bull Racing than Kvyat."
Out of Formula 1, Vergne headed to the new Formula E series, claiming back-to-back Drivers' titles with DS Techeetah in the 2017/18 and 2018/19 seasons.