Formula E can't compete with F1, says Vergne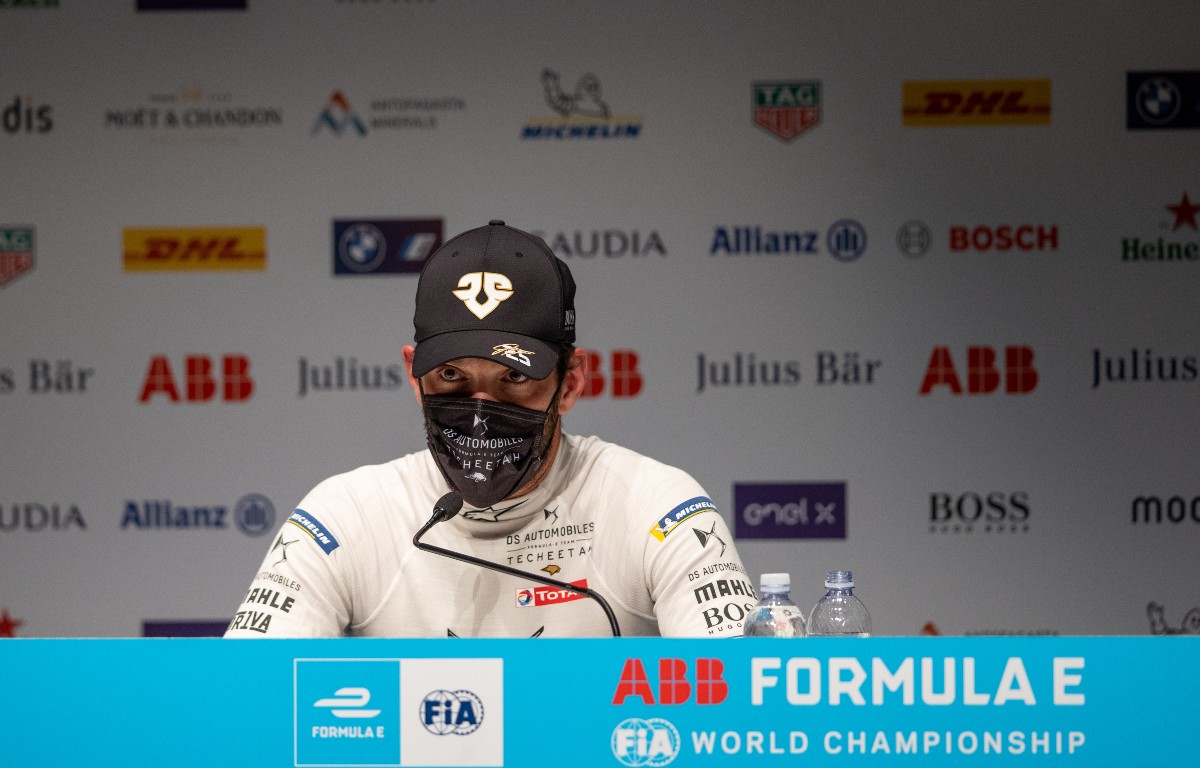 Formula E driver Jean-Eric Vergne believes that the category he's currently driving in can't compete with Formula 1.
Electric cars are the most likely future of the automotive industry and therefore many feel that Formula E will become bigger and more relevant than Formula 1 going forward.
Vergne is one of the drivers to have competed in both categories having driven for Toro Rosso, now AlphaTauri, and despite currently being in FE, doesn't feel that it can match up to F1.
"Formula 1 will always be Formula 1. I don't think any category can compete with it," he told mundodeportivo.com.
"When you have the history, the DNA that a sport like F1 has, nothing can compete with it. It's always going to be there.
"F1 has to fight to be as big as it can be. But if you ask me, I don't know, I don't think Formula E can replace Formula 1.
"But if you ask someone 10 years ago and tell them that a competition with electric cars would be what it is today, they would have laughed. So who knows what could happen?
"But I'm just a driver at the end of the day, I come to do my job and I'm impressed by the way Formula E has become the show that it is with the things that have been done so far, and to see what will be done in the next 10 years."
The finish… but not the finish. This is why energy management is perhaps THE most important aspect of Formula E#DHLValenciaEPrix @DHL_Motorsports pic.twitter.com/nDeYQvK08H

— ABB FIA Formula E World Championship (@FIAFormulaE) April 24, 2021
Check all the latest 2021 teamwear via the official Formula 1 store
Formula E received a huge amount of criticism after the last round in Valencia in which, on the Saturday, a number of drivers didn't make it to the finish line after their cars ran out of energy.
Vergne doesn't feel it's fair to call it worse than F1 though, saying that they're too different to be compared.
"It's completely different and I don't think it will ever be the same," the Frenchman said.
I mean, (think) it's completely different and you don't have to make comparisons, because the races are different. For example, we race in the city centres and in F1 they only race in some GPs like Monaco and Singapore.
"But also the Formula E circuits are much narrower and the races are also very different because in Formula E it's very important the energy management and in F1 it's not the case."
Follow us on Twitter @Planet_F1, like our Facebook page and join us on Instagram!