The first two people to be running for the FIA presidency when Jean Todt steps down from the role have announced their candidacy, as the Frenchman prepares to hand over the reins of the sport after 12 years in the position.
Both are already working within the institution, and have significant experience to bring to the role as they campaign for the presidency.
It is currently unclear as to whether or not other candidates will run at this stage, before the presidential election takes place in December.
Here is who has so far thrown their hat into the ring to be the next FIA president:
Mohammed bin Sulayem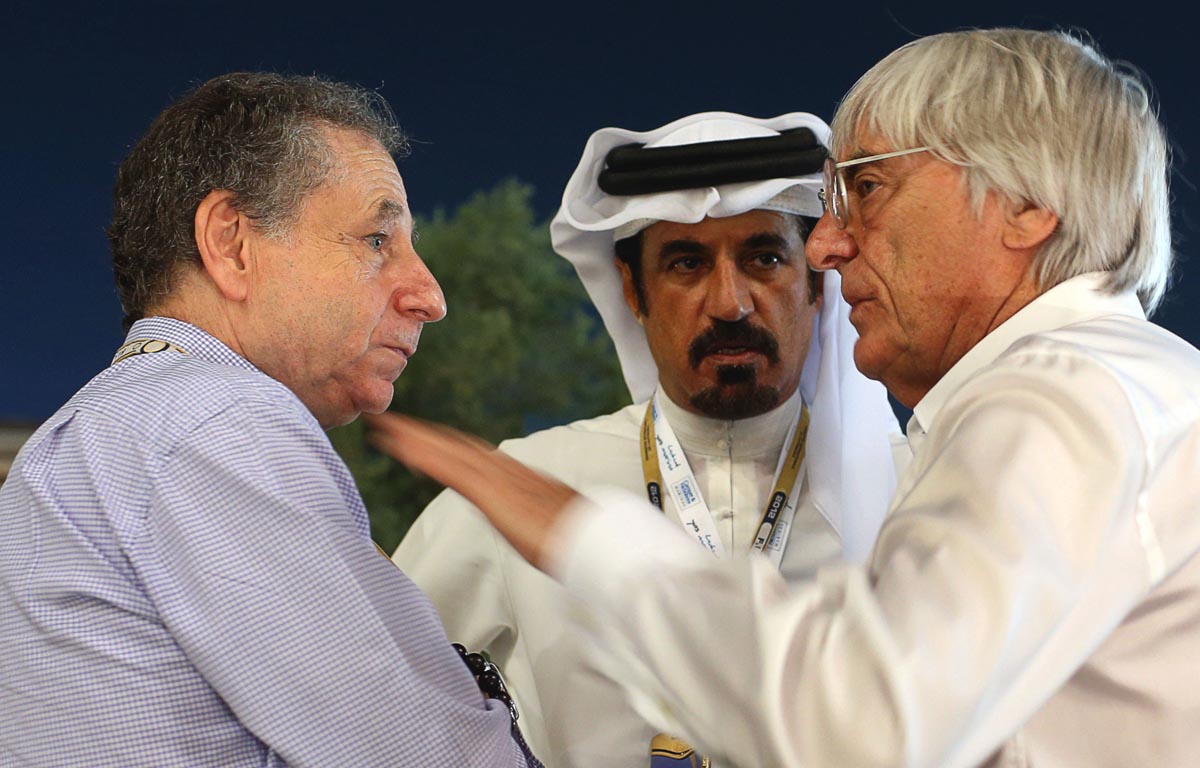 Check all the latest 2021 teamwear via the official Formula 1 store
The 59-year-old Emirati ran a campaign to compete against Todt ahead of the 2013 presidential elections, but withdrew late on in the process, before announcing his latest candidacy at the start of April.
He was the Middle East rally champion 14 times during his driving career and competed in 18 rounds of the World Rally Championship – and he continued to have an influence within motorsport off the track.
Bin Sulayem was in charge of organising the first Abu Dhabi Grand Prix in 2009, and has been a vice president of the FIA since 2008, for mobility and sport.
He has promised a "fresh approach" within the organisation, adding that "the FIA must encourage a culture of democratic and transparent governance".
He said upon announcing his candidacy via Autosport: "I want to give much back to the FIA and its amazing community, and I hope my experience in both mobility and sport as a vice president, competitor, but also businessman and car enthusiast can add value.
"I am proud to lead such an experienced and passionate team that is focused on delivering what the members want and need."
Graham Stoker
British sports barrister Graham Stoker has been on the FIA World Motor Sport Council since 2004 and has been the FIA's deputy president for sport since 2009.
Stoker has also been through the re-election process in his role as deputy president, being trusted with the position again in both 2013 and 2017.
The Briton will be running having been close to Todt during his presidency, and he hopes to use that experience to take the Frenchman's place.
"As you know we have been members of president Jean Todt's successful leadership team these last years," Stoker wrote in a letter announcing his presidential run, as per RaceFans.
"During this time, we have been able to help introduce many new innovative programmes and resources to support members and have assisted the president in developing our clubs and building the FIA into a strong, respected and influential international organisation.
"Now, as we face the Covid pandemic together, and with the encouragement of so many of you, we intend in due time to stand as a team for election, under my leadership as presidential candidate.
"We firmly believe that the next four years will be critical to all of us and that this is the time for stability and experience that builds on past success, not the uncertainty that change may bring."
Follow us on Twitter @Planet_F1, like our Facebook page and join us on Instagram!